HARTFORD — The 13th annual Classic Car Show in downtown Hartford was a roaring success, with hundreds of people attending to admire the classic and exotic cars on display. The event, which took place on Saturday, brought together car enthusiasts from all over the state.
The show featured over 200 cars, including vintage muscle cars, hot rods and rare customs. Attendees were able to get up close and personal with the cars, take pictures and talk to the owners about the history and specifications of each vehicle.
One of the highlights of the show was the "Mayor's Choice" competition, which awarded a prize to the car that was judged to be the best by Hartford Mayor Tim Michalak. This year's Mayor's Choice award was given to Mark Theisen and his 1958 Ford Skyliner.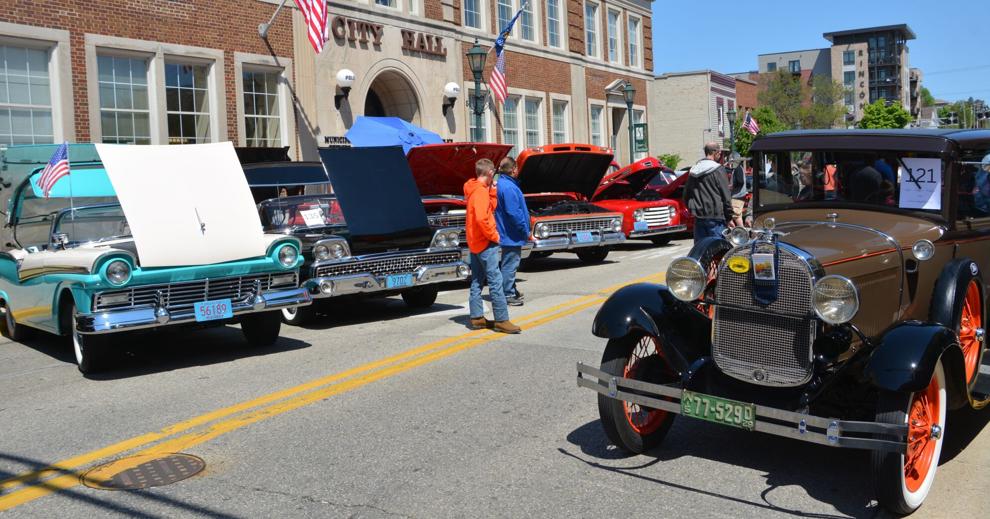 Prizes were also given to cars in several categories (Class A through Class F.) In total, 205 cars were registered for the competition.
In addition to the cars, the show also featured food and drinks from local restaurants, live music from Vinyl Road, a Rock style band, and a variety of treat vendors.
Kids were also dancing and playing a few instruments by the tent where Vinyl Road was playing.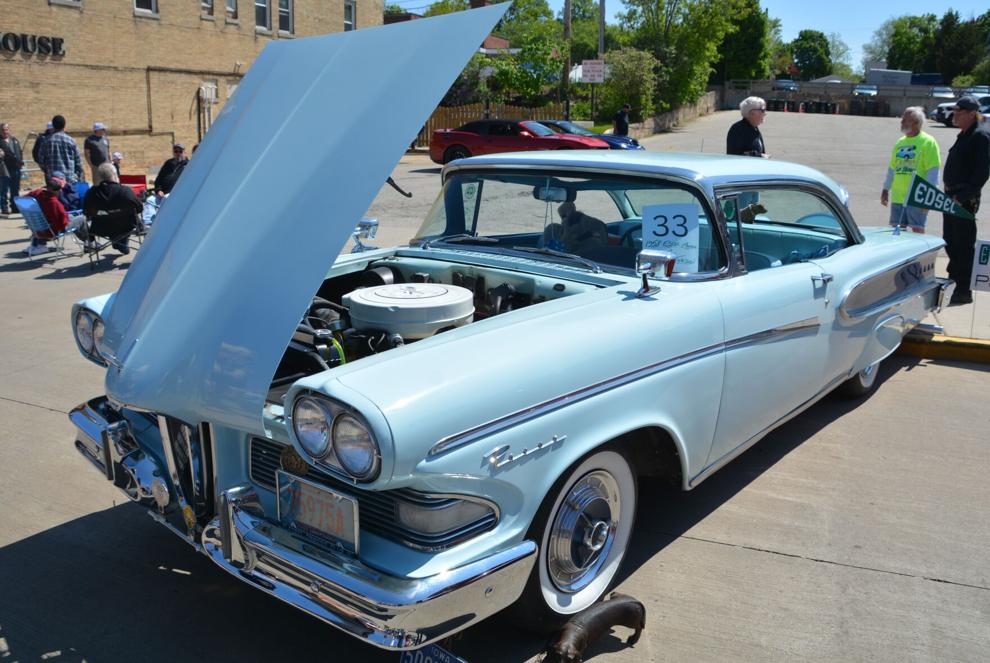 Bob Mitchelly, from Green Lake, was one of the attendees at the show.
"My wife, Karen, and I wanted to make sure to make it this year," he said. "I enjoyed being here last year a lot and wanted to show that I added a little more to the setup with the car."
The Car Show was organized and directed through a group effort. It is run by the Hartford Chamber of Commerce, but it wouldn't be what it was without the team effort of the Chamber staff, including Executive Director Kate Carroll, Event Coordinator Leah Nagel and Jane St. Onge, Russ Krebs and his crew (who does the parking), Michael and Mike Raasch, Ray Selzer (owner of Scoop De Ville) and all of the volunteers including the Hartford Police Department.
The event was also sponsored by Forte, Quad/Graphics, Ewald Automotive, Helgesen, RS Semler, Auto Owners Insurance, Scoop De Ville and the Hartford Downtown District.
Overall, the 13th annual Car Show in downtown Hartford was a great success, and the organizers are already planning next year's event.