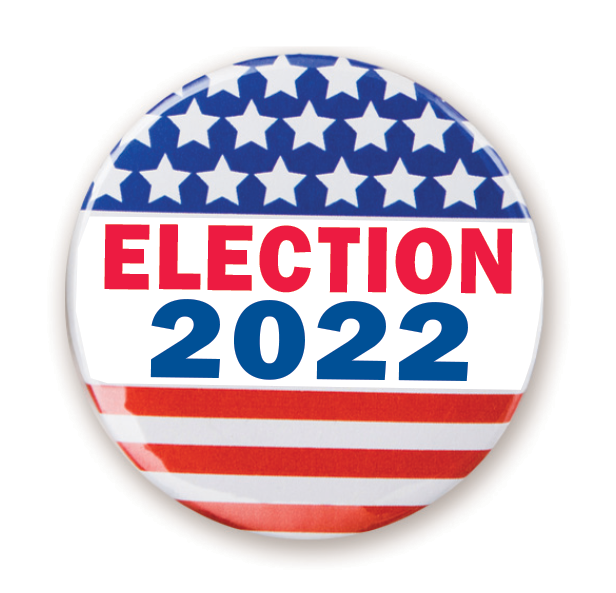 WASHINGTON COUNTY — The final result of the Moraine Park Technical College referendum wasn't known Tuesday evening as votes continued to be counted and reported throughout the MPTC District, but early results leaned strongly toward approval of the $55 million borrowing measure.
The borrowing referendum for Moraine Park Technical College was on the ballot for voters throughout the entire MPTC District, which includes Washington, Dodge, Fond du Lac and Green Lake counties, as well as parts of Calumet, Columbia, Marquette, Sheboygan, Waushara and Winnebago counties.
As of the Daily News' deadline Tuesday night, Washington County had 26,694 yes votes reported for the referendum and 22,822 votes against it, with 26 of 34 districts reported. For all 10 counties with voters in the MPTC district, there had been 131,980 votes reported as of deadline, with 75,400 yes votes and 56,580 no votes.
Most counties had completed reporting before the Daily News deadline, and every county at that time reported a majority of voters casting their ballots in favor of the referendum.
The borrowing was required to go to referendum due to Wisconsin state statutes that require referendum approval for MPTC to commit any borrowing beyond $1.5 million in two years.
The expected tax impact of the referendum is a 21-cent increase to the MPTC District tax rate; the tax rate is the amount a property owner pays per $1,000 of property value, so that rate would increase a property tax bill by $21 per $100,000 of value.
The $55 million would not be borrowed all at once the first year. MPTC President Bonnie Baerwald said in various presentation about the referendum plan that money would likely be borrowed in sections over the next several years, as it was needed to fund projects, so the full tax impact would occur in stages over that time.
MPTC information laid out details of the four projects to be funded in a number of presentations leading up to election day.
Advanced manufacturing and trades project, Fond du Lac campus, $13.7 million.
The project would remodel 30,000 square feet of space, creating specialized labs and classrooms for instruction in software training, programming, product design, manufacturing and robotics.
MPTC presentations on the matter stated the district is projected to have 14,000 open jobs in manufacturing over the next 10 years; the new resources would both serve local workforce needs and provide opportunities to high school students in the district with advanced education and training opportunities.
Manufacturing, automation and robotics lab project, West Bend campus, $18.5 million.
The newly constructed lab would allow MPTC to bring seven new manufacturing programs to the West Bend campus. It would also allow MPTC to save money on rent in the future, through the technical college being able to hold more programming on campus rather than renting and staffing a current location in Jackson.
Fire training facility, $9.3 million.
MPTC plans to purchase a parcel of 25 to 30 acres in a location generally central to the district to construct a fire training facility, to provide education and training resources for all fire departments in the district area. Baerwald said in presentation that MACT's training apparatus for firefighters are currently limited, including a trailer and small tower at the Beaver Dam MPTC campus.
Health and Human Services project, Fond du Lac campus, $13.3 million
The project would add onto and remodel the Health and Human Services wing at MPTC's Fond du Lac campus, adding simulation spaces modeling real-world clinics and labs, and updating labs and classrooms for radiography, medical lab technician, surgical technology and respiratory therapy programs.
Project information stated expansion would allow more advanced healthcare training and increase the number of certifications the campus can support each year.