HARTFORD
Alexis Rae Heintz
Dec. 9, 2002 - March 16, 2023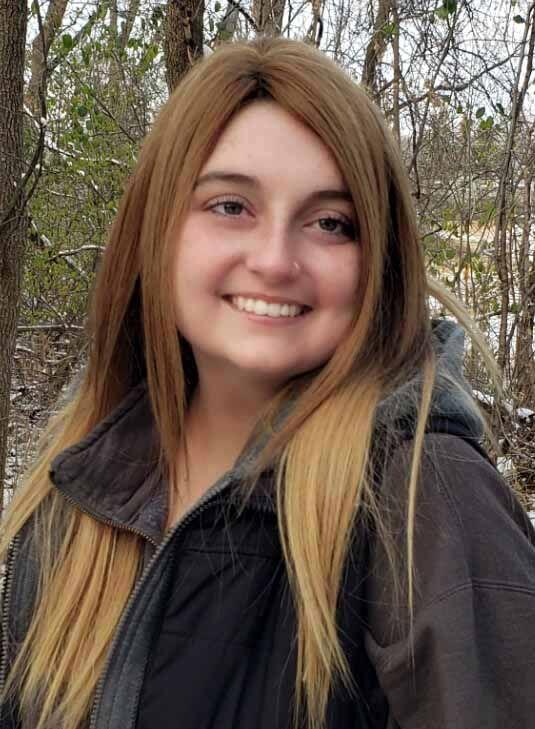 Alexis Rae Heintz, age 20 of Hartford passed away after battling leukemia for the last 6 years on Thursday, March 16, 2023, at Children's Hospital of Wisconsin, surrounded by her loving family.
Lex was born December 9, 2002, in Hartford to Kristen Rundel (nee Heintz). Lex loved spending time with friends and family, especially with her younger brother, Mason, which was her pride and joy. She loved music, being outdoors, going to concerts with her friends, Florida trips and spending time on the beach. Her pretty smile will never be forgotten.
Alexis is survived by her loving parents, Kristen and Ryan Rundel; cherished brother, Mason Rundel and cherished stepbrother, Dylan Rundel; loving grandparents, John and Barb Heintz and loving step-grandparents, Tim (Rhonda) Rundel and Lisa (Kevin) Murray; dear uncle Tim (Alicia) Heintz; her loved dog, Chase and guinea pig, Nugget; and is further survived by loved aunts, uncles, cousins, other relatives and treasured friends.
She was preceded in death by her maternal great-grandmothers, Dorothy (nee Komp) and Lorraine Fritche; and great-uncles, Dick Fritche, Bill and Terry (Marianna) Heintz.
Memorial service for Alexis will be held Saturday, March 25, 2023, at 4:00 p.m. at the Shimon Funeral Home, 824 Union St., Hartford, WI 53027 with the Rev. John Borgwardt officiating. Family will greet relatives and friends at the funeral home on Saturday from 1:00 p.m. - 3:50 p.m.
Contributions in memory of Alexis are appreciated to the MACC Fund, in care of Kristen Rundel.
Alexis' family extend their sincere appreciation to all the doctors, nurses and staff at Children's Hospital; "they all have a special place in our hearts and have become our family."
The Shimon Funeral Home is serving the family. Condolences and tributes may be shared at www.shimonfuneralhome.com.