WEST BEND
Howard Dean Hadler
Dec. 6, 1933 - May 12, 2022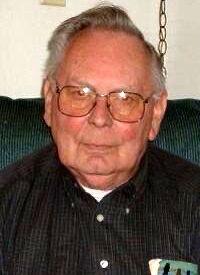 Howard Dean Hadler, age 88, of West Bend passed away at home, peacefully, on the evening of Thursday, May 12, 2022. Howard was born on December 6, 1933, at Mercy Hospital in Urbana, Illinois, and grew up in Rantoul, Illinois. He graduated from Rantoul Township High School in 1950 and then attended the University of Illinois where he earned a Bachelor's Degree in Agricultural Engineering in 1955. While attending the University of Illinois, he met his future wife, Wanda Lucille Cross, and they married in 1954. Howard and Wanda had 3 children and were married for 50 years until Wanda's death in 2005. Howard was a devoted husband and father.
Howard enjoyed his career in engineering, working at JI Case in Bettendorf, Iowa, and Winneconne for 17 years as a Department Engineer, Division Engineer at Kewanee Farm Machinery Company in Kewanee, Illinois for 11 years, Project Engineer at Gehl Company in West Bend for 7 years and finally, Senior Engineer at Sno-Way International in Hartford for 9 years until his retirement in 2001. As part of his love of agriculture and farming, Howard was a member for many years of The Land Stewardship Project and Farm Bureau.
Howard found his joy in retirement volunteering at the Washington County Humane Society in Slinger, where he was recognized as Volunteer of the Year. Howard had a deep love of animals, especially cats, and had numerous pets throughout his life. He talked frequently about how his cats provided special companionship for him after Wanda's death.
Howard was also an avid sports fan and faithfully supported his Milwaukee Bucks, Green Bay Packers and, most of all, his beloved Milwaukee Brewers.
Howard was preceded in death by his father, William Harris Hadler; his mother, Ethel; and his wife, Wanda. He is survived by his sister, Ruth Abby of Yuma, Arizona; his son, Dale of Winona, Minnesota; his daughter Lisa, of Ogallala, Nebraska; and his daughter Laurie, of Rockford, Illinois; as well as his niece, Cheryl Grout, and nephew David Abby, both of Arizona.
There will be visitation from 11:00 a.m.-1:00 p.m. on Thursday, May 19, 2022 at Myrhum-Patten Funeral Home, 1315 West Washington St., West Bend, followed by a service at 1:00 p.m. honoring Howard's life. This will be followed by a graveside service at West Bend Cemetery at 3358 Paradise Drive in West Bend, where both Howard and Wanda's urns will be placed together for eternity. After the cemetery, mourners will be encouraged to return to Myrhum-Patten Funeral Home for a luncheon.
For memorials, please consider donations in Howard's memory to the Washington County Humane Society, 3650 E. State Rd. 60, Slinger, Wisconsin, 53086, www.wchspets.org.
The Myrhum-Patten Funeral and Cremation Service has been entrusted with Howard's arrangements. Additional information and guest book may be found at www.myrhum-patten.com.