JACKSON
Marion M. Kiefer
Nov. 30, 1928 - Jan. 18, 2022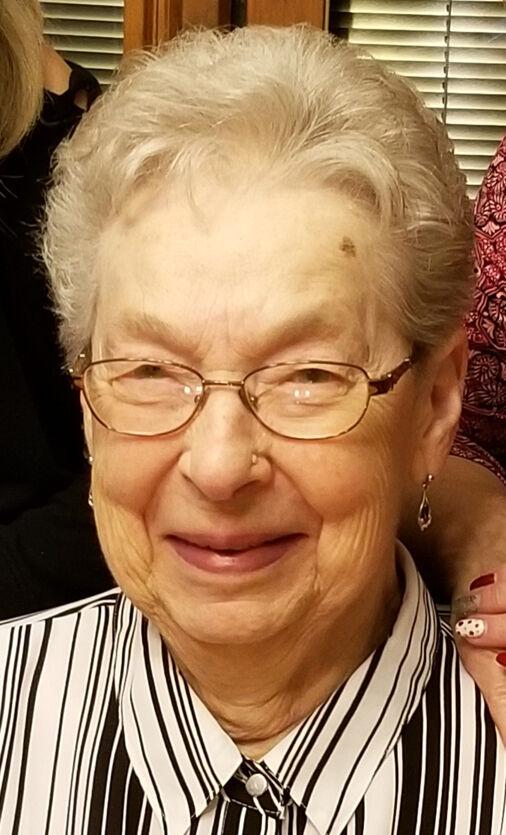 Marion M. Kiefer (nee Mueller) of Jackson, formerly of West Bend, passed away on January 18, 2022, at the age of 93. She was born on November 30, 1928, to Peter and Helen Mueller in Hartford.
On September 9, 1950, she married Robert Kiefer at St. Lawrence Catholic Church. Robert preceded her in death in 2012.
Marion enjoyed gambling trips to the casinos, gardening, reading and jigsaw puzzles. She worked for Shopko Stores Inc. in West Bend for over 20 years, retiring in 1992. Marion moved to assisted living in 2017, and her two surviving sisters joined her there in 2019.
Marion is survived by her two daughters Mary (Ted) Neveln of Germantown, Lori (Jon) Glass of West Bend; 4 grandchildren David, Amanda, Nicholas and Alyssa; and 5 great-grandchildren. She is further survived by her sisters Carmen Dais and Joyce Wiedmeyer, and many nieces and nephews. In addition to her parents and husband, she was preceded in death by her daughter Cindy Gessner; son, Rick Kiefer; grandchildren Megan Gessner and Christina Mason; 3 sisters Ruth Striegel, Anita Hartmann and Eleanore Bingham; and 4 brothers, Alvin Mueller, Elmer Mueller, Clarence Mueller and Frederick (Fritz) Mueller.
A Mass of Christian burial will be held on Monday, January 24, 2022 at 11:00 a.m. at Holy Angels Catholic Church with Father Howard Haase presiding. Burial to follow in the parish cemetery. Visitation Monday at the church only from 10:00 a.m. until 10:45 a.m. Memorials to the Washington County Humane Society are appreciated.
The Schmidt Funeral Home in West Bend is serving the family. If you would like to leave a message of comfort and condolence please visit www.schmidtfuneralhome.com.