WEST BEND
Pearl Mary Juech
Feb. 24, 1931— Nov. 22, 2022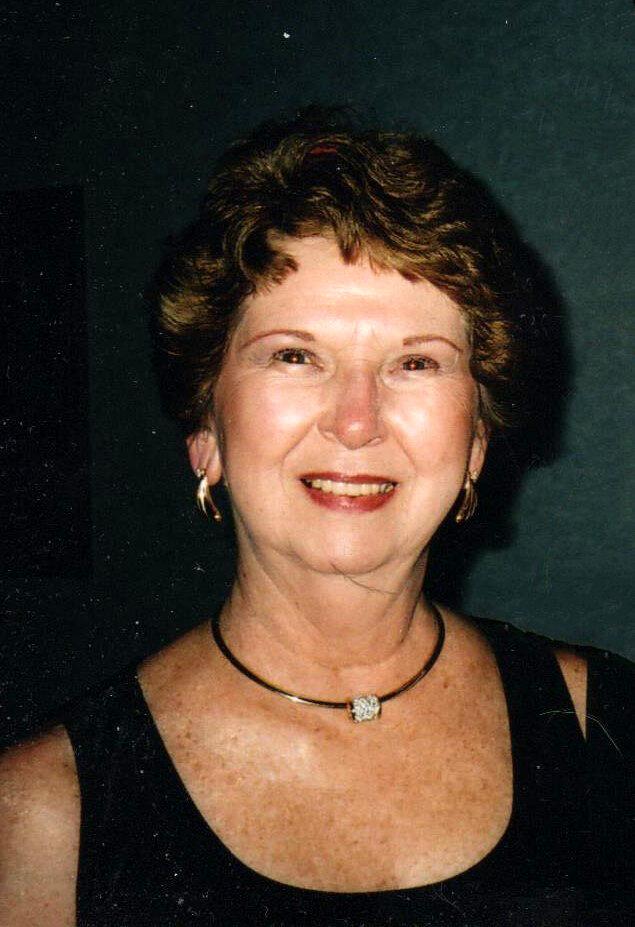 Pearl Mary Juech, nee Miller, was embraced in our Lord's loving arms on November 22, 2022, at the age of 91. She died peacefully at her home in West Bend. She was born on February 24, 1931, in West Bend, the daughter of Joseph and Marjorie Miller. She was a strong, elegant woman of faith and had a loving and outgoing disposition towards everyone she met. She will certainly be missed by all who knew her.
Pearl attended Holy Angels Grade School along with her two sisters, Edith and Ethel, and brother, Bud. Her childhood was filled with many happy memories and wonderful family adventures. She graduated from West Bend High School in 1949 and was elected Homecoming Queen. It was at this time that she met the love of her life, Darwin Juech, a football player and prom king. After graduation, she worked at the First National Bank of West Bend, while Darwin finished up his stint in the Navy before his lifelong job at the West Bend Company. They started their life together on May 10, 1952, as husband and wife.
This loving marriage resulted in two fine children, Jeffrey and Gayle. Pearl relished her role as a mother and decided to be a stay-at-home mom and created an environment for these two to grow up in and prosper. She so enjoyed her Homemaker's Club during these years. Her lifelong mantra was always "family first" and she lived by these two simple words. When the kids got into high school, she jumped back into the workforce. Her first job was at the Drs. Bush and Gibson MD Clinic. Her days there were fulfilling and interesting working as a medical assistant. Working hard every day, she was the loving and calming face of this family practice, where most patients eventually became friends. After many years, Pearl finished her career in the Washington County Clerk of Courts and transitioned to the Family Court Commissioner's Office. This proved to be an interesting job, but more important to Pearl was the incredible group of co-workers she was able to bond with before she finally retired.
Darwin and Pearl were the consummate couple. They were very active and social throughout their long and happy marriage. Besides being lifelong Green Bay Packers season ticket holders, their other wonderful joy was their deep involvement with the West Bend Dance Club, which still exists today. They were one of the original founders of the club. This was a monthly gathering of dear friends, which gave them enormous satisfaction. Eventually, both of her sisters joined the club, as well. They were also very active with the Holy Angels Parish over the years. Pearl relished her long association with The Christian Mothers Association. They were fortunate to have taken a trip to Rome with Cardinal Dolan and other area parishioners. Upon returning, they were instrumental in starting an annual St. Francis de Sales seminary scholarship golf and dinner fundraising gala. Darwin emceed this event and it continues to be wildly successful to this day. She embraced her role as wife to Darwin for more than 63 years. They danced, laughed, and shared life's journey in a true and equal partnership throughout the incredible life they shared.
In 1972-1973, the Juech family sponsored an AFS student from Honduras, Roxana Portillo Aguilar de Young, who immediately became part of the family. This wonderful start led to a lifetime of memories for both families. In their later years, Pearl and Darwin were active in the West Bend Cultural Program. This consisted of reciprocal visits with our sister cities, Ashito, Japan, and Heppenheim, Germany. Darwin and Pearl traveled extensively, circumnavigating the globe throughout their lives and enjoyed spending their winters in Marco Island, Florida. It was here, in this sunny climate, that they thoroughly loved entertaining family and friends.
Pearl is survived by her children Jeffrey (Holly) Juech, and Gayle (Dr. Robert) Ritter; grandchildren William Ritter, Hans Juech, Jahna (David) Haug, Jahra Juech; and great-grandchildren Jude Juech, Anya Haug, Halo Haug, Soleil Haug and Ehlan Haug. She is also survived by her Honduran family, Antonio and Roxana Young, their children Alejandro Young, Marcela Young-Andonie, Felipe Young and their children; loving sisters-in-law Cordell Enright, Noreen Johnson, Lillian Miller; along with nieces, nephews and precious friends. She was proceeded in death by her loving husband and best friend, Darwin, and siblings Ethel (Carl) Groth, Edith (Donald) Koerble and Joseph Miller.
Pearl was beautiful inside and out. This loving and gracious lady will be greatly missed but never forgotten. Her celebration of life will be Wednesday, November 30, at Holy Angels Parish (138 N. 8th Ave., West Bend) with visitation commencing at 9:00 a.m. and Mass of Christian burial at 11:00 a.m. The burial service will immediately follow Mass at Holy Angels Cemetery.
The family would graciously like to thank Pearl's steadfast and loving caretakers Nancy Jo Bateman, Kim Reiland, Kirah Reiland, Ula Michalska, Beata Mamok and Lynn Ritter.
If desired, memorials would be appreciated to Holy Angels Parish, MEDICO (Medical, Eye, Dental, International Community Organization, that provides medical care to the impoverished people of Honduras), St. Francis de Sales Seminary or the charity of your choice.
The Schmidt Funeral Home of West Bend is serving the family. Those who wish may sign an online guest book at www.schmidtfuneralhome.com.