Anglers who practice catch and release have helped produce more trophy-size muskies than ever before. Learning the proper technique to release a musky, or any other game fish, and give it a chance to grow and be caught again is not difficult.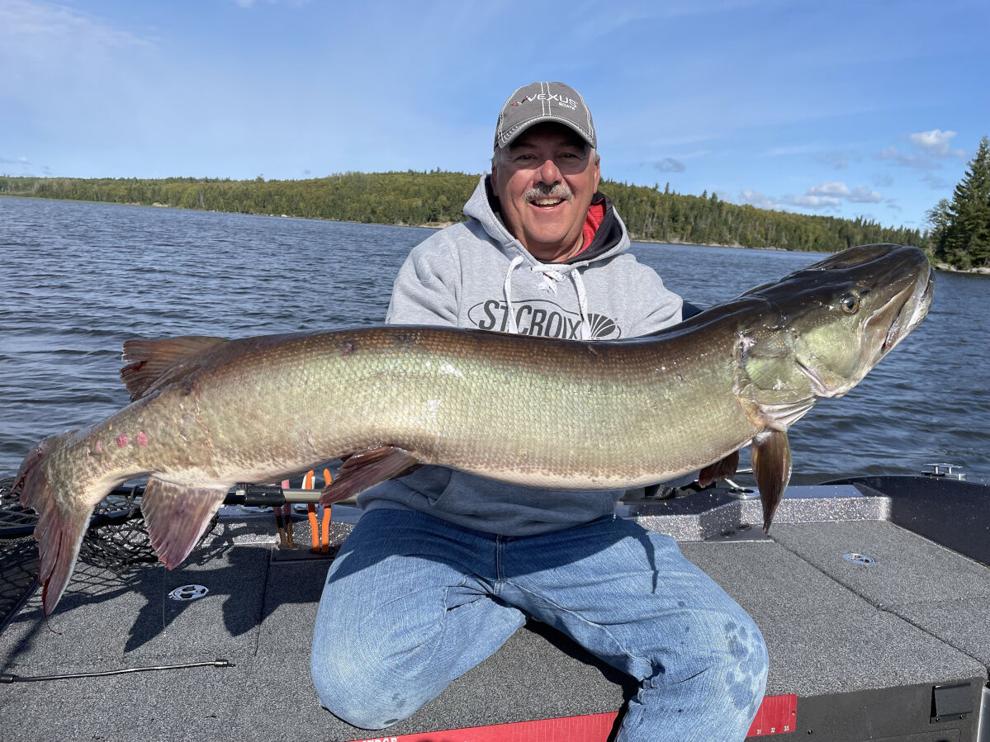 West Bend native Steve Heiting was the managing editor of Musky Hunter Magazine for 17 years. He is an inducted member of the Fresh Water Fishing Hall of Fame, a college- course musky fishing educator, author of several books, producer of numerous musky fishing DVDs, and he is a sought-after Northwoods fishing guide.
Heiting recently took time from his busy schedule to share tips on the best way to release a caught musky. The process is the same for northern pike, bass, walleye and many other freshwater fish.
Preparation is the first key to successfully release a fish.
"If you are into conservation and releasing fish you have to have a plan to do it, otherwise trying to figure it out just isn't going to work," Heiting said. "You have to have a way to unhook the fish quickly."
Having the right tools readily available is essential to properly release a fish. A 16-inch needle-nose pliers to remove the hooks is ideal, especially for muskies and northern pike. That tool can be purchased at many hardware stores.
"The farther your hands can be away from the fish's mouth and lure when you are trying to get it unhooked, the better for you," Heiting said.
Many times a caught musky has treble hooks impaled in the upper and lower jaws that makes pulling them out difficult. In that case, cutting the hooks makes the release process quicker and safer for the fish and the angler.
Heiting said serious musky anglers carry a mini bolt cutter from Knipex to cut the hooks. It is more expensive than an average tool, but it can last a lifetime. Anglers should also carry a split-ring pliers, extra hooks and a hook file to replace hooks that have been cut from a lure.
It also helps to have a set of jaw spreaders to hold the fish's mouth open. Most anglers are familiar with this tool that can be purchased at any sporting goods store.
The best net for musky fishing has rubber coated netting.
"It thickens the netting," Heiting said. "It minimized the splitting of the fins. The most important thing is a rubber coated net provides rigidity to the net."
A net like that allows the musky to stay in the water during hook removal.
"As long as they are in the water they can breathe," Heiting said. "If you were being caught and released by a fish, you wouldn't want to be in the water."
After removing the hooks, it is important that the fish is not injured while photos are taken. It helps to wear a pair of "release gloves" specifically designed to wear while photographing and releasing a fish. Search "musky release gloves" on the internet for options.
Heiting recommends a procedure known as the "Leech Lake Lip Lock" to hold a musky for photos. Slide one hand between the gill cover and gills up to the notch where they come together near the fish's jaw, keeping your thumb on the outside of the lower jaw. Take care to not grab the red gills themselves.
Then, pinch your index finger to your thumb through the jaw of the fish. As the fish comes up out of the water, slide the other hand under the fish's belly to support it. An internet search will show pictures of the technique. There is no need to rock the fish back and forth when it is returned to the water. Just hold it upright by the base of the tail until it recovers and swims away.
Many taxidermists offer fish replica mounts so an angler can release a trophy to fight again and still have a mount for his or her wall.
See more hunting and fishing photos and news on Facebook at Larry Polenske Outdoors. Comments or ideas for this column are also welcome.