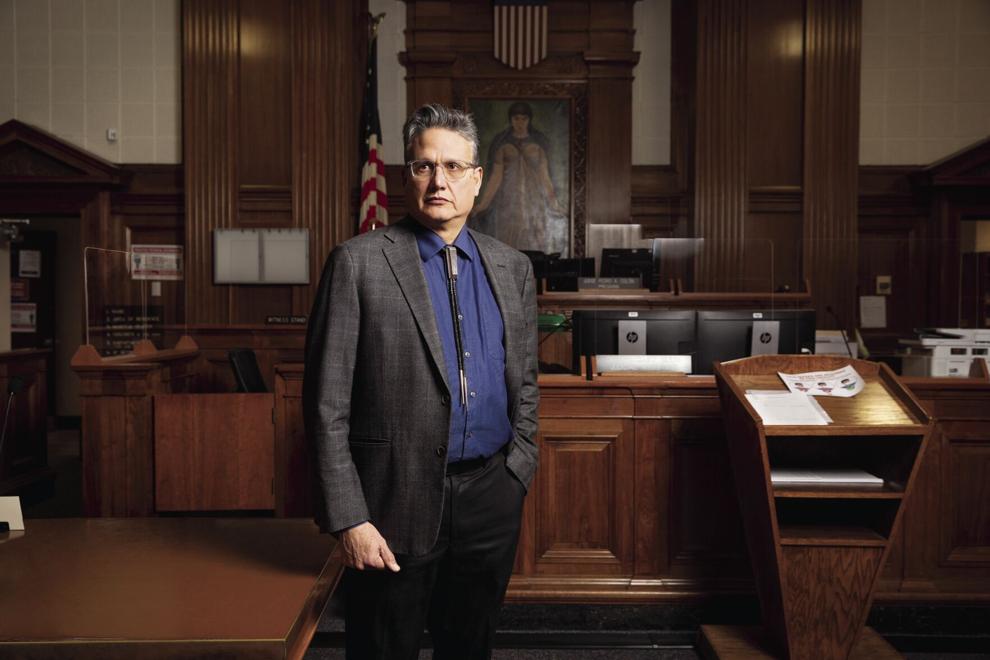 Milwaukee County Circuit Judge Pedro Colon, who now presides over Small Claims Court for a second time, says he is often haunted by how many families face eviction because they fall short on rent by just a couple of hundred dollars — and often less than that.
"You wouldn't believe how many evictions I do for less than $100 in arrears on rent," Colon told the Greater Milwaukee Foundation at a recent meeting kicking off its "A Milwaukee for All" strategic plan. "You would not believe it."
The COVID-19 pandemic has made housing instability in the Milwaukee area an even bigger issue — an impact that is sure to linger after COVID has passed. Colon suggests that some of the tools used to address the problem during the pandemic be adapted to provide a more long-term solution.
The judge points out that the vast majority of evictions result from missed rent payments. And though the owners of two or three rental properties, or those who rent one floor of their duplexes, do file for evictions, landlords representing larger numbers of rental units are more frequently in his court.
"Admittedly, every landlord probably who hasn't been paid on time doesn't go downtown and evict someone," Colon tells MKE Lifestyle. "What starts to get concerning is when you see bigger landlords and they are bringing en masse evictions based on nonpayment of rent. That indicates a failure of the economy to provide living wages for people."
The Affordability Issue
Housing instability, Colon insists, is not just about availability, but also affordability. 
In his experience, renters who are struggling are those working at jobs that pay by the hour — and that pay is low. Despite stereotypes of those who are living in poverty, "the reality is most people are trying to work, or are working and not making enough money to pay their rent," he says. Milwaukee-area units most often at the center of eviction proceedings generally rent for $695 to $795 per month.
"You see people who can make rent for eight months, and then that work evaporates," Colon explains. "It's catastrophic to them, but probably not to someone who has a living wage. Or the kid got sick, or the transmission went on the car.
The remedy we have selected to remedy all of that is eviction court."
As Harvard sociologist Matthew Desmond illustrates in "Evicted," his Pulitzer-Prize-winning book on evictions in Milwaukee, evictions are not just a result of poverty — they contribute to it. 
Colon is keenly aware of the cascading effects of evictions, particularly on young families. He knows that landlords offering housing in the city's poorer neighborhoods usually will not rent to a person who has been evicted unless the potential tenant can provide twice the usual security deposit, generally two months' rent. Tenants who have just been evicted for rental arrears are hard-pressed to find that kind of money without some sort of financial assistance.
"And the eviction stays on your record for several years," Colon says. "You're a person who is unable to maintain livable wage employment, and now we have another problem … . More than 70 percent of the cases are families with children."
Eviction's Impact on Kids
For families with children, eviction is a catastrophic event. 
During his presentation at the Greater Milwaukee Foundation, Colon emphasized that job instability leads to housing instability, "so why don't we find ways in which we can help (renters) maintain their housing rather than essentially throwing the kids out? Now they're not going to be able to enroll in the same schools, they're not going to know the neighborhood, they're not going to know the people that are around and we're going to send these kids a message of total instability."
And if families don't find a new place to live in their former neighborhood, their children will need to enroll in a new school, and, says Colon, "we know for a fact that kids don't really matriculate until six to eight weeks after they're evicted. So now they're behind in school."
Another effect of eviction on children is more difficult to measure: the trauma of losing their home. Colon says eviction causes "a lot of stress, not only for that kid, but for the parent."
Finding Solutions
Providing rent assistance prior to eviction is an approach that came into sharp focus as the COVID-19 pandemic worsened. Both rent assistance and eviction moratoriums are being used to address housing issues in response to increasing unemployment during the pandemic.
In addition to cash payments to families, the federal Coronavirus Aid, Relief, and Economic Security (CARES) Act includes rent assistance monies administered locally by Community Advocates and the Social Development Commission (SDC). The SDC serves City of Milwaukee residents; Community Advocates funding provides rent assistance for both city and county residents. 
A federal order issued by the Centers for Disease Control (CDC) creating a temporary moratorium on evictions is in effect through March 31, 2021. Although the order prevents evictions, it's not a rent freeze, so tenants are still responsible for paying their rent. 
When an earlier state moratorium on evictions expired in late May 2020, Wisconsin saw a significant spike in eviction filings. In the planning stages as of press time, President Biden's "American Rescue Plan" would extend the moratorium through September.
"I think as a community we need to say, OK, then how do we reconcile all these realities?" says Colon. "Landlords need to get paid; tenants need safe housing. Our economy should provide the jobs, but sometimes it does not. The one thing I think has been positive in this COVID experience is, for once, the federal government has acknowledged that you can actually lose your housing due to an economy that is weak. Why don't we have that recognition on an ongoing basis?"
Colon suggests the additional resources provided during a "COVID economy" be extended to tenants under other specifically defined emergency conditions, such as illness or loss of a job.
Leading the Charge for Change
Community Advocates and Milwaukee County have been at the forefront of leading emergency eviction prevention during the pandemic. Other groups — Legal Aid, Mediate Wisconsin and the City of Milwaukee — are also working to address housing security, Colon notes. The Milwaukee Common Council, for example, recently directed the Department of City Development to collaborate with the city's Housing Authority, Community Development Grants Administration and other stakeholders to develop a comprehensive housing plan. 
"Strong neighborhoods are the backbone of a strong city, and having strong neighborhoods starts with making housing affordable and accessible for everyone," Milwaukee Common Council President Cavalier Johnson points out in a prepared statement.
Deb Heffner, housing strategy director at the nonprofit Community Advocates, also believes that the resources that have been put into housing during the pandemic need to be sustained long-term. Prior to the pandemic, Community Advocates typically served fewer than 1,000 households facing eviction per year. Now they're processing more than 200 applications for rent assistance per week. 
"We've provided assistance to close to 5,000 households and the majority are families," Heffner explains. "There's definitely a pocket of tenants we're working with for whom this is possibly the first time they've needed assistance. For us, the majority of tenants are low-income and underemployed and suffer from housing insecurity issues, and COVID's been especially tough on them. If you're struggling with making a livable wage or unemployment, COVID has exacerbated all of that."
Heffner says the resources that have been available in recent months — both the federal rent assistance dollars and the eviction moratorium — have been "tremendously helpful." Low-income tenants can receive a maximum of $5,000 in rental arrears if they have lost income because of COVID-19 and are at risk of becoming homeless.
"We're also working with landlords toward alternatives to eviction," Heffner adds. "We can work together to find a solution, whether it's rent assistance or to have more of a plan with dignity versus having to evict."
Community Advocates administers rent assistance through its Rental Housing Resource Center, which is designed to be a one-stop resource for both tenants and landlords. Now available virtually, the agency plans to open a brick-and-mortar resource center when the pandemic ebbs.
"This is not an issue where people are not trying," says Colon, who refers to housing instability as an Achilles' heel for Milwaukee. "This is an issue that we need to resolve … and I think we can do it." MKE
---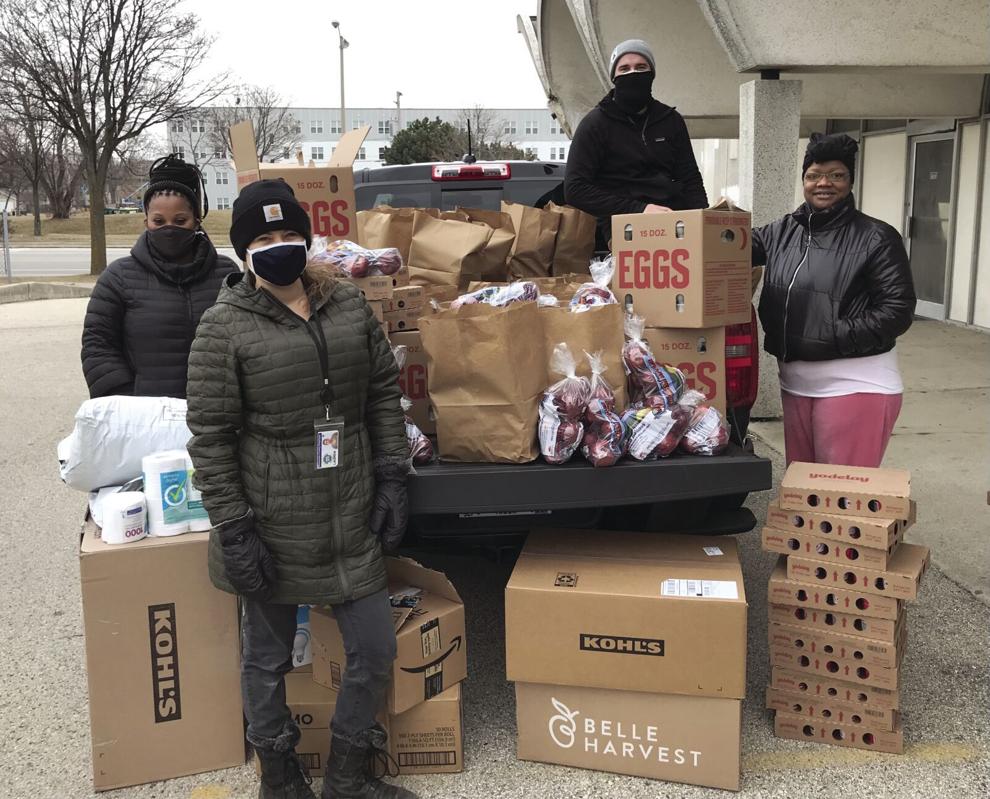 Housing First: Helping the Neediest
Before a coalition of organizations that deal with homelessness in Milwaukee helped create Milwaukee County's Housing First program about six years ago, individuals with disabling conditions such as mental illness and addiction had to jump through a series of bureaucratic hoops before they could get a roof over their heads. That system simply wasn't working, so a group of local leaders decided to pivot and adopt a Housing First model. 
Housing First, as defined by the National Alliance to Prevent Homelessness, is based on the idea that people should have basic necessities like food and shelter before they can concentrate on other issues like managing mental illness, finding a job, budgeting properly or attending to substance abuse issues. 
"The Housing First philosophy provides housing to those most in need without pre-condition," explains Eric Collins, assistant administrator for supportive housing and homeless services at Milwaukee County's Housing Division. "Instead of exploring 10 different treatment options when somebody is on the street, the philosophy is to get them indoors first and then do all those things … This has been really eye-opening in terms of having large numbers of families find housing quickly and in ways we couldn't before we had the Housing First model."
The first priority was locating people who had been homeless for 10 to 20 years. Outreach workers were also finding a significant number of elderly people and adults with disabilities who had no place to stay.
"We have people who do homeless outreach who find the most vulnerable people in the county," says Luke Rosynek, quality assurance and strategy coordinator with Housing First. "Literally, many do not know how to ask for help. We get them off the street as soon as possible."
Once an individual or family has moved into one of the available apartments located throughout the county, a masters-level social worker helps them with the transition and, when they decide they're ready, to access other services they might need.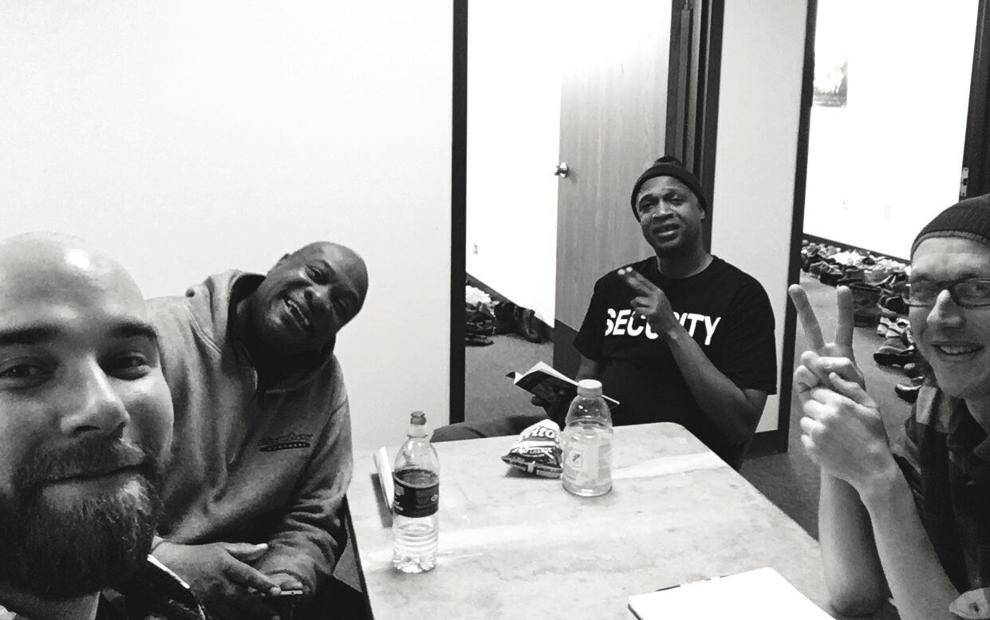 Although Housing First was initially used to address chronic homelessness, the program now also serves people who may just need a little help with a security deposit or a month's rent.
"We call that 'rapid re-housing,'" Rosynek notes, "and we provide a lot of support for elderly folks who need and want it. At all times, we are encouraging and helping people to live as independently as possible."
Winning numbers
The Housing First approach appears to be paying off. The latest figures available, compiled prior to the pandemic, indicate that the numbers of homeless people in Milwaukee County dropped from more than 1,400 in 2015 to 885 in 2019. About
70 percent of individuals served by Housing First were over the age of 50.
The initiative also had an effect on law enforcement and the court system. About 98 percent of Housing First participants received a municipal ticket before they entered the program. Only 9 percent received tickets during their first year in their apartments. Housing First residents have also experienced a dramatic drop in use of emergency services. As a population, Housing First participants used crisis services 88 times during their first year in an apartment at a total cost of $146,347. During the year before they were placed in an apartment, Housing First participants had used crisis services 627 times at a cost of $860,985.
The fiscal savings pale, however, compared to the lives saved. Once a person who has been homeless no longer has to worry about where they can safely sleep, they can concentrate on healing and finding their way back into the world.
The concept is simple, according to Collins and Rosynek: "We want homelessness to be rare and brief."
Housing First is made possible by a coalition of community organizations led by the Milwaukee County Housing Division, supported by Milwaukee County Department of Health and Human Services, City of Milwaukee, Community Advocates, U.S. Department of Housing and Urban Development, the Guest House, Hope House, the Cathedral Center, Salvation Army, Impact, Milwaukee Police, Center for Veterans Issues, Substance Abuse and Mental Health Services Administration, Pathfinders, United Way, Grand Avenue Club, Blue's Egg, Goodwill, 30 Seconds Away, and the Society of St. Vincent DePaul.