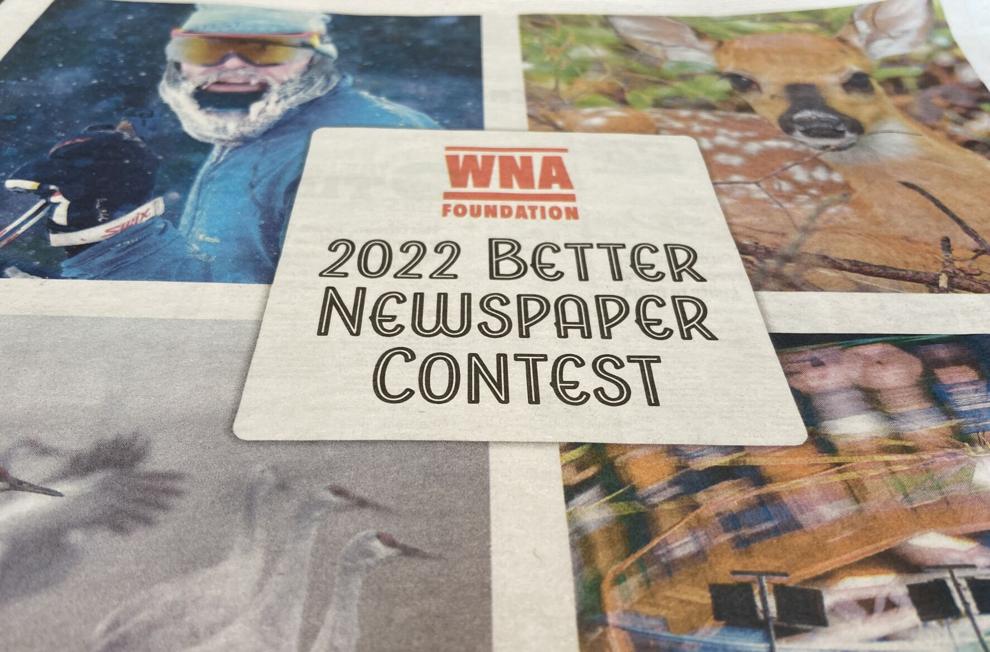 WAUKESHA — Conley Media won 16 awards in the 2022 Wisconsin Newspaper Association Better Newspaper Contest.
The daily Waukesha Freeman and weekly Oconomowoc Enterprise both won third-place awards for General Excellence in their respective divisions.
"I'm very happy our hard-working team received this recognition," said Publisher and Editor-in-Chief Bill Yorth. "These awards truly reflect on the efforts and teamwork of the entire staff."
Awards were presented Friday in Madison during the WNA's annual convention.
The Freeman was awarded two first-place awards specifically for coverage of the Waukesha Christmas Parade attack. 
Jake Ekdahl, Nikki Brahm, Derek Johnson and staff won first-place awards in the categories for Breaking News and Ongoing/Extended Coverage for reporting on the Christmas Parade.
The contest judge provided comments on the Freeman's Breaking News coverage award:
"It would be tough to have better coverage than this series of stories. Terrible event, but clearly a story with strong news value, and it was presented to the readers with clarity of writing and style with ample coverage. Several stories, several sources, quotes, and much information for the reader. Would not have liked having this story but I would have been pleased if my staff covered as yours did here. Good work."
A judge's comments on Christmas Parade coverage continued for the Freeman's Ongoing/Extended Coverage award: "Great response to the parade tragedy in what I'm sure was emotionally difficult times. Brought it home with so many individual angles. Writing was clear and impactful."
The Freeman also received recognition for other categories connected to writing and page design.
Hunter Turpin received a second-place award in the Localized National Story category for a story about local reaction to Roe v. Wade being overturned.
Freeman Sports Reporter Dave Radcliffe won a first-place award for Sports News Story and a third-place award for Sports Feature Story. Freeman Sports Editor Michael Grennell received a second-place award for Sports News Story, a third-place award for Best Headlines and a third-place award for Best Sports Pages.
Ozaukee County News Graphic Sports Editor Aaron Carlson won a first-place award for Sports Feature Story.
Shana Duffy of the Freeman was awarded a second-place award among the state's daily papers for Best Front Page. And Bill Yorth received a third-place award for Best Front Page for the Oconomowoc Enterprise.
Dan Muckelbauer also received recognition for page design with a first place Best Feature/Lifestyle Pages award for the Daily News of Washington County and second-place award for Best Feature/Lifestyle Pages for the Freeman. Muckelbauer also received an honorable mention for Best Headlines for the Daily News.