Lorraine K. Thomas, 104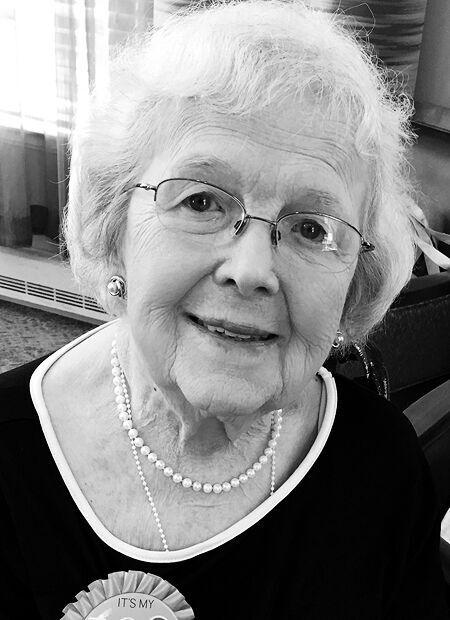 Thomas, Lorraine Katherine Age 104, passed away on February 19, 2023 in Cedarburg.
Lorraine (Lorrie) was born in Milwaukee September 14,1918 to Hugo and Elisa Siekert.  She treasured memories of her childhood on Layton Boulevard and Sherman Boulevard attending Mitchell Elementary School and Walker Junior High School.  Her father was a physician with a home clinic.  Many accidents occurred on the road nearby and the injured would come to the house for help; Lorrie hid, afraid of the sight of blood.  Fascinated with her father's work, she enjoyed trips with him to New York as a young child while he continued his education.  She was an avid drawer, took piano and violin lessons, and played tennis. At age-six, when her brother Robert was born, she had a new playmate and close life-long friend.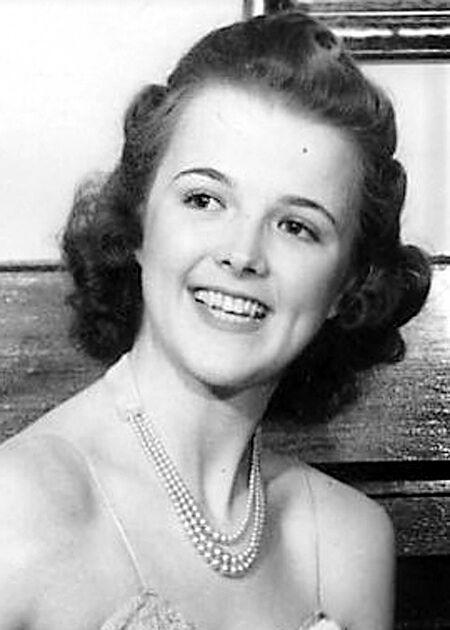 Her grandfather George Kraus owned a home-decorating business.  She loved spending time at his shop drawing while he designed wallpaper for homes on Lake Drive.  Her parents regularly attended vaudeville performances in the many theatres that lined Wisconsin Avenue, and she looked forward to the opportunity to join them.  Lorrie was captivated by the new animated and "talking" movies, which gave her inspiration for her drawings.     
Her parents owned a cabin on Island Lake near Gresham, where they spent summers.  Lorrie, age twelve, would drive their car into town to get supplies; no license was required.  Her playmates from the neighboring Menomonee Reservation sometimes accompanied her family for visits to Milwaukee. 
In 1936 Lorrie graduated from Washington High School where she met classmate and future husband Jack Thomas, who sold ice cream at the Washington Park Zoo across from her home.
She went to Milwaukee Downer College for women and majored in the new study of occupational therapy.  Her classmates became life-long friends. Lorrie loved her college years, in particular trips to Europe in 1937 and Hawaii in 1938 where she took hula lessons with Shirley Temple and being May Queen her senior year.  She drove a blue Packard, and enjoyed tea dances and ice skating when Jack would visit from UW Madison. 
Soon after the attack on Pearl Harbor, Jack and Lorraine married December 13, 1941 at a candle-light service at Sherman Park Lutheran Church with a reception at the Pfister Hotel.
The couple moved to Boston, Massachusetts when Jack was offered a position in officers' training for the Navy. Lorrie worked as a draftswoman at M.I.T. where Radar was being developed, while Jack worked at a project at Harvard to develop early programmable computers with IBM.  Both were classified projects; the couple did not discuss them with each other.  Throughout the War the Navy stationed the couple in Key West Florida, Boston, and Long Beach California.  Lorrie worked as an occupational therapist at the Massachusetts General Hospital in the psychiatric ward. 
In 1949, they moved to 'Hug-Eli 'their home on 40 acres in the countryside of Menomonee Falls where they remained for a memorable 46 years. Her children Bob and Jackie went to Marcy Elementary School where Lorrie started a PTA, served on the school board, and kept a victory garden when Jack served as a reservist during the Korean War.  Lorraine continued hula lessons and taught her daughter.  They entertained social groups, with a portable Victrola and charged $15 for a performance.  The family enjoyed many road trips together throughout Canada, Mexico, and the U.S.  After the death of her father, Lorrie's mother lived with the Thomas family.  Lorraine cared for her mother who lived to 100.  
Lorraine and Jack moved to Mequon after his retirement where she continued her life-long hobby of painting.  She enjoyed time with family, particularly with grandchildren as they grew up.  She delighted in time spent with her great-granddaughters.     
Cherished mother of Bob (Sharon), proud grandmother of Jonathan (Meseret) Niehaus and Emily (Scott) Metcalfe, and loving great-grandmother of Elise and Millie Metcalfe and Abigail Niehaus, Lorraine is further survived by nephews Robert, Jr. (Linda) and Fred (Glenna) Siekert and Gary and Greg (Rebecca) Sagemiller.  Lorraine was preceded in death by her husband Jack, daughter Jacqueline (William) Niehaus, and brother Dr. Robert (Mary Jane) Siekert. 
The family wishes to extend its deepest appreciation for the compassionate staff of Preceptor Home Health and Hospice and McKinley Place Assisted Living as well as the care of Dr Scott A. Jourgenson of Ascension, and the long service and companionship of Carrie Bergman from Home Instead. 
Lorraine donated her body for research to the Medical College of Wisconsin.  A private memorial will be held with family.  Her remains will be interred at Wisconsin Memorial Park.  In lieu of flowers, the family would appreciate donations be made to help fund the work of Dr. Rick Hodes who provides life-saving surgeries for children in East Africa. Please visit Dr. Hodes' website at https://rickhodes.org/ to learn more about his work and to make a donation.