Peggy Jean Wagner, 93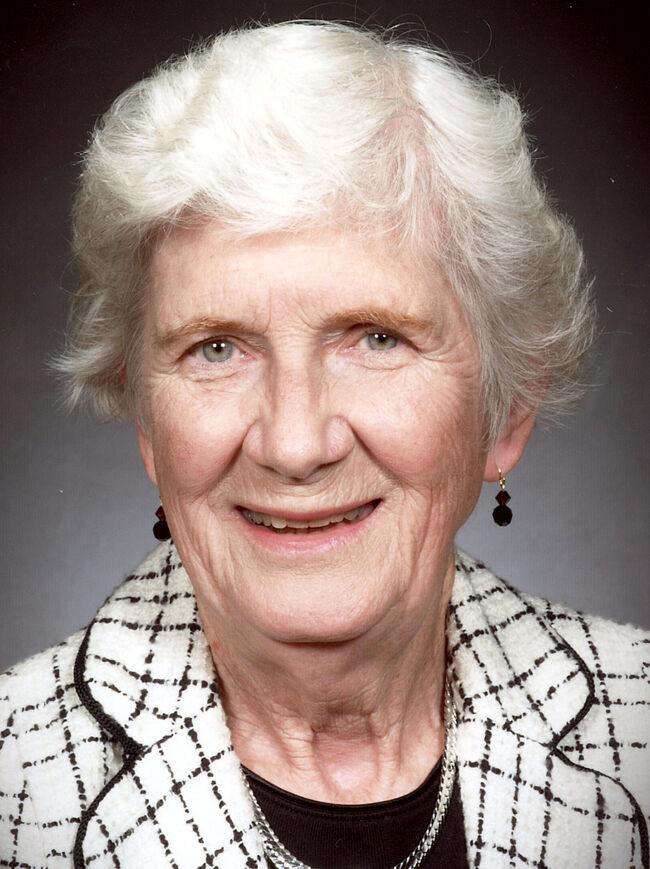 Peggy Jean (nee Paegelow) Wagner of Cedarburg passed away peacefully with family by her side on February 1, 2023, at the age 93. She was the beloved wife of the late Leland "Lee" Wagner; loving mother of Terry (Peggy) and Christi (Michael) Tamsen; proud grandma of three angels, Michelle (Jim) Kutz, Tricia (fiancé, Ernest Ziemer) VanGroll and Tara (Aaron) Wagner-Siekmann; and beloved great-grandma to: Kara, Leah, Liam, Graham, Isabel, Taron and Landon. She was dear sister of Sylvia (the late Jack) Laack & Lois (Donald) Porter. She was preceded in death by siblings Anne Paegelow and Lester "Sonny" Paegelow Jr. She is further survived by other relatives and friends.
Peggy was born March 18, 1929, at her family home on Hilbert Avenue to Lester and Hilda (Mueller) Paegelow. She graduated from Cedarburg High School in 1947 and married her high school sweetheart, Lee, on June 24, 1950. Peggy and Lee enjoyed their cottage in Rhinelander and trips to Las Vegas with family and friends. Her working life included sharing her many talents as she worked at Excelsior shoe factory as a young adult, helped her aunt and uncle at the Nieman Apple Orchards, worked as a professional seamstress at J.P.'s of Cedarburg, and happily provided child care for her three granddaughters. Outside of work she made countless outfits and blankets for her family. Peggy enjoyed her life in the home that she and Lee built together. Peggy turned this house into a home where many fond memories were made, including weekly dinners she prepared for her granddaughters and great-grandchildren. 
Peggy was a lifelong member at Trinity Lutheran Church. She served many ways by being a Sunday school teacher and proud member of the quilting group. Peggy was a die-hard sports fan of her granddaughters' and great-grandchildren's sports, was a Packers shareholder, and cheered on the Badgers, Brewers, and Bucks. Peggy was a lady of grace and dignity and left us with the thoughts of being good to each other and looking after each other.
Visitation will be held at Trinity Lutheran Church, N60-W6047 Columbia Road, Cedarburg, on Monday, February 6, 2023 from 11:00 a.m.-12:45 p.m. The funeral service will be at 1:00 p.m. with a luncheon to follow. Interment at Zur Ruhe Cemetery. In lieu of flowers, memorials to Trinity Lutheran Church, Cedarburg. 
Mueller Funeral Home, Cedarburg is serving the family. For more information, call 262-377-0380. Online condolences may be sent to the family by visiting www.muellerfuneralhome.com.