Shirley Helms, 96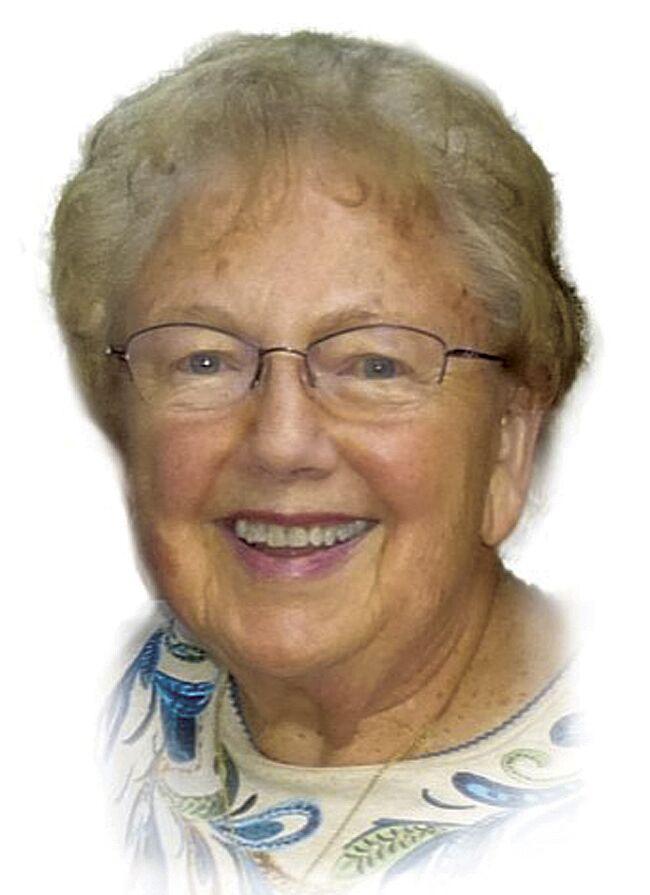 Shirley Helms, age 96, of Grafton and formerly of Port Washington died on Wednesday evening, May 17, 2023. She was born on May 30, 1926, the daughter of Anthony and Emma Wilke Erlwig. Shirley was a 1944 graduate of Grafton High School.
Shirley married Frederic Helms on July 17, 1948, at St. John's Lutheran Church in Port Washington. They were married for 43 years, settling in Port Washington, where she helped design their home on Holden Street. Shirley and Fred loved dancing to big band music and polkas. For many years, Shirley and Fred enjoyed playing cards with their dear friends, taking vacations up north, and traveling together. The ultimate joy of Shirley's life was spending time with her grandchildren and great-grandsons. Her hobbies included researching family genealogy, coin collecting, needlepoint, and shopping.
Shirley is survived by two daughters: Peggy (Gary) Helms-DeYoung of Port Angeles, Washington, and Wendy (David) Helms-Orndorf of Cedarburg, Wisconsin. She leaves behind grandchildren Michael (Elizabeth) Ehr, David (Maria Luisa) Ehr, Maria Orndorf, and Ava Orndorf; and great-grandchildren; Sebastian Ehr, Lucas Ehr, Juan Pablo Marin, and David Alejandro Ehr.
She was preceded in death by her infant son, Richard J. Helms; husbands, Frederic Helms, and Wilbert Redhage; sisters, Elinor, and Audrey; and brother, Kenneth.
A visitation and memorial will be held at Eernisse Funeral Home in Cedarburg, 1167 Washington Ave. on Saturday, June 3, 2023. Visitation from 11am-1pm.  Service at 1pm. A burial will take place at the Union Cemetery in Port Washington following the memorial service. Online condolences may be left at www.eernissefuneralhome.com.