James 'Skip' Douglas Jr., 73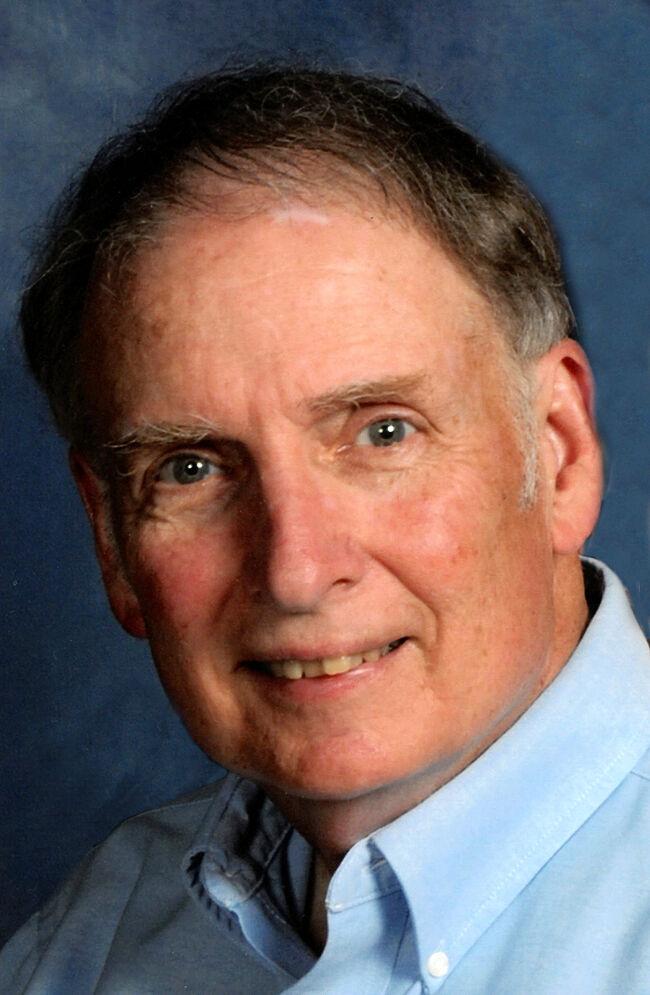 James "Skip" Douglas Jr. left this earth peacefully with his family at his side on July 17, 2020, at Sheboygan Progressive Health Services in Sheboygan due to advanced stages of Parkinson's Disease. He was 73 years old.

Skip was born into a military family on April 1, 1947, son of Col. James S. Douglas (Ret.) and Jeanne M. Dupré Douglas in Salzburg, Austria. He joined the U.S. Army at the young age of 17, serving from 1964-1968 in the U.S. Army Security Agency and was stationed in Germany. He was given a press pass to do photography work for the Stars & Stripes Newspaper. His interest in photography was a lifetime hobby. Skip was honorably discharged in 1968. Skip met his wife, Cynthia Kertscher, in Saukville and they were married on October 18, 1974, at Immaculate Conception Church. The couple lived in Saukville for 30 years before moving to the Town of Grafton.
He worked at Honeywell International for 39 years as a systems specialist before retiring in 2010. After retirement, Skip worked part-time for the Ozaukee County Emergency Management on the county rescue boat and served as Emergency Management director for the village of Saukville for five years in the 1990s. Skip also served on the village Plan Commission for over 17 years.
Mr. Douglas was an avid amateur radio operator KA9DDN and belonged to the Ozaukee Radio Club. He also was a member of the Ozaukee Amateur Radio Emergency Services, the Saukville Rifle and Pistol Club, and had a passion for photography, woodworking, building computers, camping with his family, and loved listening to music.
Skip is survived by his wife of 45 years, Cindy of the Town of Grafton; his two sons, James III, also of Grafton and Aaron (Mike Cook), of Delafield. He is further survived by his father, James Douglas of San Antonio TX; siblings, Darcy Douglas of Ball Ground, GA, William Douglas of Lakewood CO, Patricia Douglas of San Antonio TX, sisters- in-law: Amy (Scott) Walker of Lebanon IN and Juli (Phillip) Holk of Adell; stepsister Sandy (Mike) Yarbrough of Spring Branch, TX, and stepbrother Dave (Belle) McClain of Alameda, CA; close friends Peter Sweeney of Reedsburg and Dennis Straub of Beloit, and other dear nieces, nephews, friends and neighbors.
He was preceded in death by his mother, Jeanne Douglas; paternal grandparents, Capt. Alexander D. Douglas (USN) and Marion Douglas, maternal grandparents Rear Admiral Marcy M. Dupré Jr. (USN) and Marie Dupré; stepmother, Mary Douglas; in-laws Reuben and Delores Kertscher; and an infant brother-in-law, Scott William Kertscher.
Funeral services were held on Saturday, August 1, at 2 p.m. at the American Legion Post 470, 601 W. Dekora St., Saukville, with the Rev. Denise Cawley of Bradford Community Church Unitarian Universalist, Kenosha and Father Karl Acker (ret.), Milwaukee officiating. Military honors were to be rendered after the service. Skip will be laid to rest at a later date at St. Mary's Cemetery, Saukville. Visitation took place at the Legion Hall on Saturday, Aug. 1, from 11:30 until the time of services.
In lieu of flowers, the family has suggested memorial donations to the American Legion Auxiliary Foundation, the National Parkinson's Foundation or to the donor's choice in Skip's memory.
The Eernisse Funeral Home, Port Washington, is honored to serve the family. Online condolences may be left at www.eernissefuneralhome.com.