FOND DU LAC
Steven P. Sager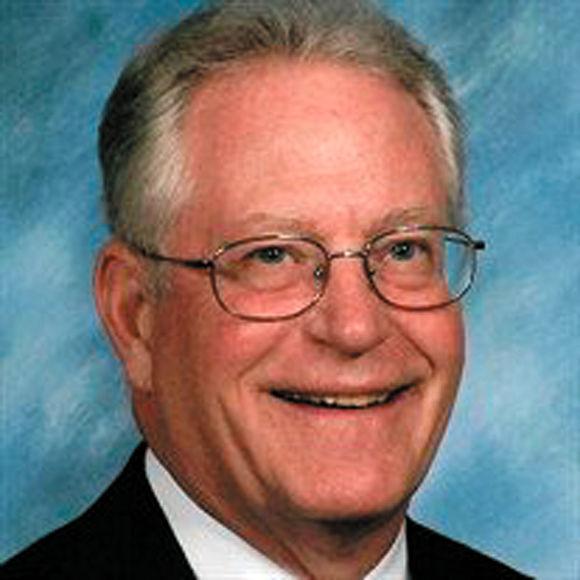 Nov. 20, 1943 — May 17, 2020
Steven P. Sager of Fond du Lac died on May 17, 2020, following complications related to COVID-19. He valiantly fought blood cancer for months, and his fight continued to the very end. He was 76 years old. Steve was born on November 20, 1943, to Fred and Cloris Sager of West Bend. He attended West Bend High School and went on to Valparaiso University, which is where he met his dearly departed wife of 51 years, Mimi. The couple married in 1966 and relocated to Boulder, Colo., where Steve pursued a degree in law. Upon completion of his degree, he and Mimi returned to the Fond du Lac area where he began his career as a lawyer. Steve poured himself into his practice and tirelessly served his clients for more than 50 years, never fully retiring.
Steve was a loving husband and father, doting grandfather, and loyal friend with a generous and kind heart. He was completely devoted to his family and his profession. He was a longtime member and servant of Hope Lutheran Church. Steve enjoyed photography and was often behind the camera at family gatherings. He loved the outdoors and was an avid hunter and fisherman. He and Mimi had a passion for travel, but he also had a deep appreciation for the simple pleasures of life, seeming most content grilling in the backyard with a gimlet in his hand, golden retriever at his feet, and country music on the stereo.
Above all, Steve was a man of great faith who placed complete trust and confidence in the grace and love of his Lord and Savior, Jesus Christ. He will be dearly missed.
Steve is survived by his daughter Kathy (Dan) Hoffmann of Elm Grove; sons Matt (Julie) Sager of Madison, Paul (Tara) Sager of Appleton, David (Stacey) Sager of Hamilton, Mont.; nine grandchildren, and his sister, Marge Klug of Kewaskum.
Steve was preceded in death by his parents, Fred and Cloris Sager; brother, Don Sager; and wife, Mimi.
In 2014, Steve and Mimi created the Steven and Mimi Sager Fund, an unrestricted fund that supports the charitable needs of the community. In lieu of flowers, please consider a donation to this fund, which can be sent to the following address: Fond du Lac Area Foundation 384 N. Main St. – Suite 4 Fond du Lac, WI 54935 (920) 921-2215
http://www.fdlareafoundation.com/donate.html
Due to current public health concerns, a memorial service will be held in Steve's honor at a future date yet to be determined.
To send flowers or a memorial gift to the family of Steven P. Sager please visit our Sympathy Store at www.kurkifuneralchapel.com.
Kurki Funeral Chapel & Crematory is serving the family. For more information, call (920) 921-4420.