Brian Patrick Bielinski
Dec. 1, 1951 - Nov. 18, 2021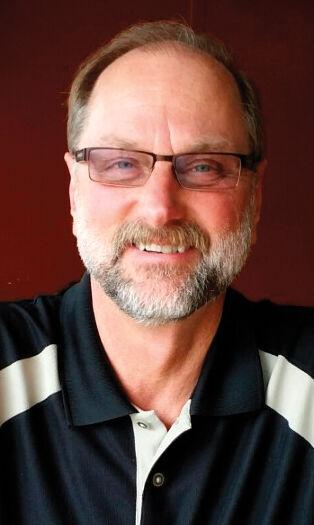 Brian Patrick Bielinski passed away unexpectedly but peacefully in his home on Thursday, November 18, 2021.
He was born into life December 1, 1951, to Hubert and Viola (Starr) Bielinski in Milwaukee. He was the youngest of their four children. Colleen (Hambly) preceded him in death. He is survived by Kittie (Kollmansberger) and Sharon (Huber). Hubert went on to marry Annie (Sutherland). Brian is also survived by his half-siblings Paul and Margo.  
Brian and Kathryn (Zarzynski, now Baldock) married in 1977, and became the very loving parents to Michelle and Michael. Although divorced in 1996, they continued to celebrate all special occasions together as a family.
Food was a passion in Brian's life. From flawlessly preparing pizza for the Bernatello's Foods Brew Pub events to his efforts in culinary photography, he took an often-overlooked part of life and made it distinct. His most cherished moments were spent at five-star family dinners made with love by Mandi (Dundas), Michael's wife. The long walk to leftovers was also a highlight of his week.
When taking a break from updating and remodeling the duplex with Michael, he could often be found enjoying long-distance drives or vacationing at a perfectly chosen timeshare. His Corvette was very special to him, and will be further restored by his son. He was a doting grandfather, puppy pushover, and motorcycle enthusiast. Anyone that knew Brian was touched by his kindness and selflessness. He would never hesitate to offer you one of the very many shirts from one of his very many collections.
The family requests that in lieu of flowers, please consider sharing special memories of Brian that they can continue to cherish. In spring, Brian's children will be planting a tree at Pinelawn Memorial Park near the location of his father's and mother's resting site.
Family and friends will share memories in the chapel at 6:00 p.m. on Friday, November 26, 2021, at the Phillip Funeral Home (1420 W. Paradise Drive, West Bend, WI 53095). Visitation will be on Friday, November 26, from 4:00 p.m. until 5:45 p.m. 
The Phillip Funeral Home of West Bend is assisting the family. For more information, call 262-338-2050 or visit www.phillipfuneralhome.com.