Mayville
Erwin G. Bullette
Feb. 13, 1924 - April 4, 2021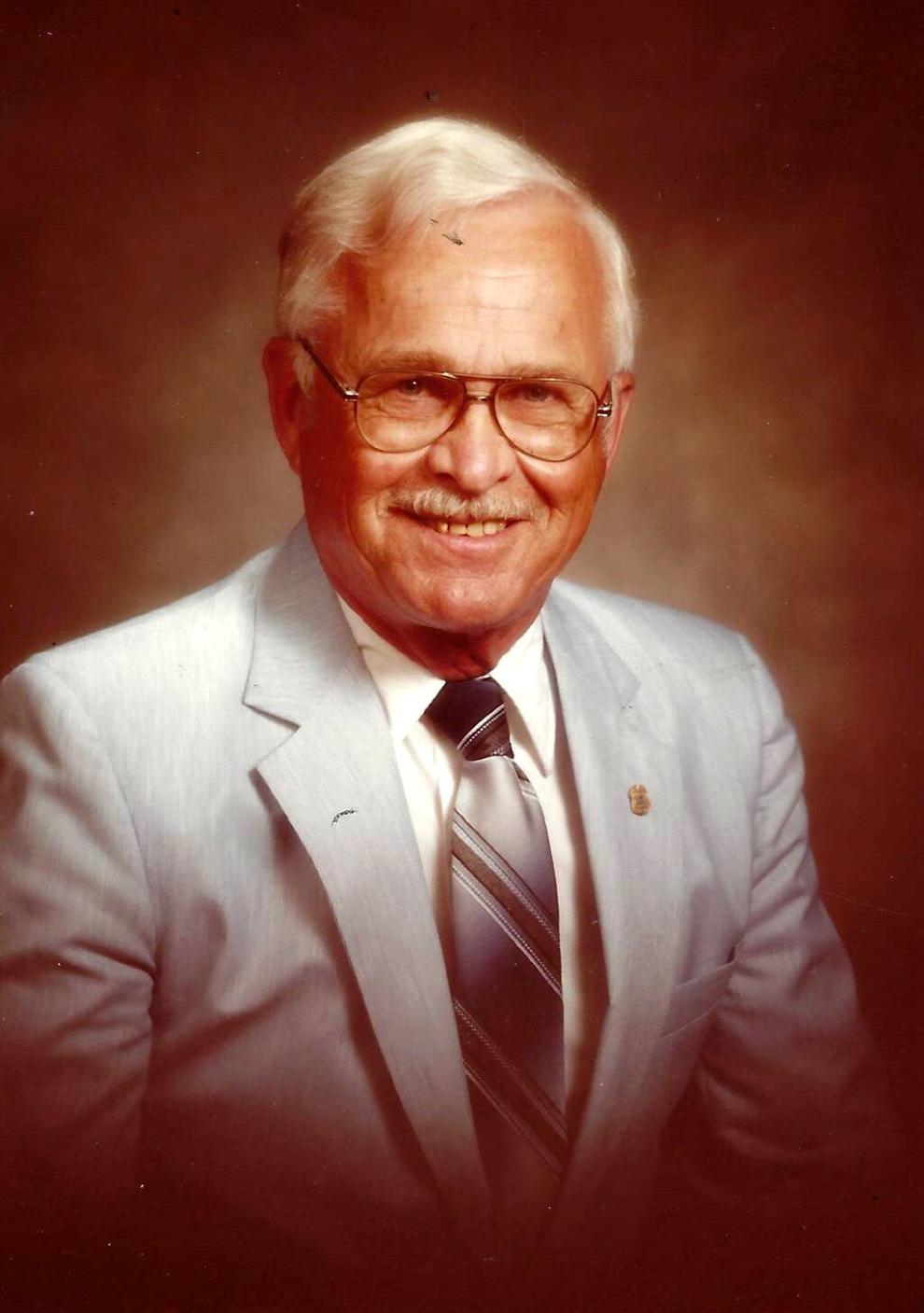 Erwin G. Bullette, age 97, of Mayville, formerly of Horicon, passed away on Sunday, April 4, 2021, at The Hospice Home of Hope in Fond du Lac.
A private family funeral service will take place at the Koepsell Murray Funeral Home in Beaver Dam with a burial and military honors to follow at the Brandon Cemetery in Brandon.
Erwin was born the son of Charles and Mable (Yerk) Bullette on February 13, 1924, in Racine. In 1942 Erwin joined the U.S. Army Air Corps and served until 1946. Erwin served his country as a medic in the Western Pacific and served in Guam, Saipan island, and Iwo Jima. He then moved backed to Racine. He was united in marriage to Elaine J. Petak on June 25, 1949, in Racine. Erwin served as a Wisconsin state trooper from 1956-1977 and then went on to become the Horicon Police Department chief from 1977-1986. In his spare time, Erwin enjoyed hunting and the outdoors and he was also a master gardener. He was a member of the Mayville United Methodist Church.
Erwin is survived by his daughters, Nancy (Mike) Hron of West Bend, Linda Bullette of Mount Horeb, and Lisa Erens of Northbrook, IL; his son, Timothy Bullette of Mayville; his grandchildren: Rebecca (Cary) Zborovsky, Amanda Bullette, Joshua Bullette, Elizabeth (Brad) Blanchette, Andrew Bullette, Jacqueline Erens, Samuel Erens, and William Erens; his great-grandchildren: Logan, Alyssa, Isaac, Hadley, and Sloane. He is further survived by nieces, nephews, other relatives and friends.
He was preceded in death by his parents; wife, Elaine, in 2018; and brothers Charles and Don.
Special thanks to the staff of The Hospice Home of Hope in Fond du Lac for their care and support shown to Erwin and his family during his stay.
Koepsell Funeral Home in Horicon is serving the family. For online condolences and other information please visit www.KoepsellFH.com.