James 'Jim' Rosenberg, 71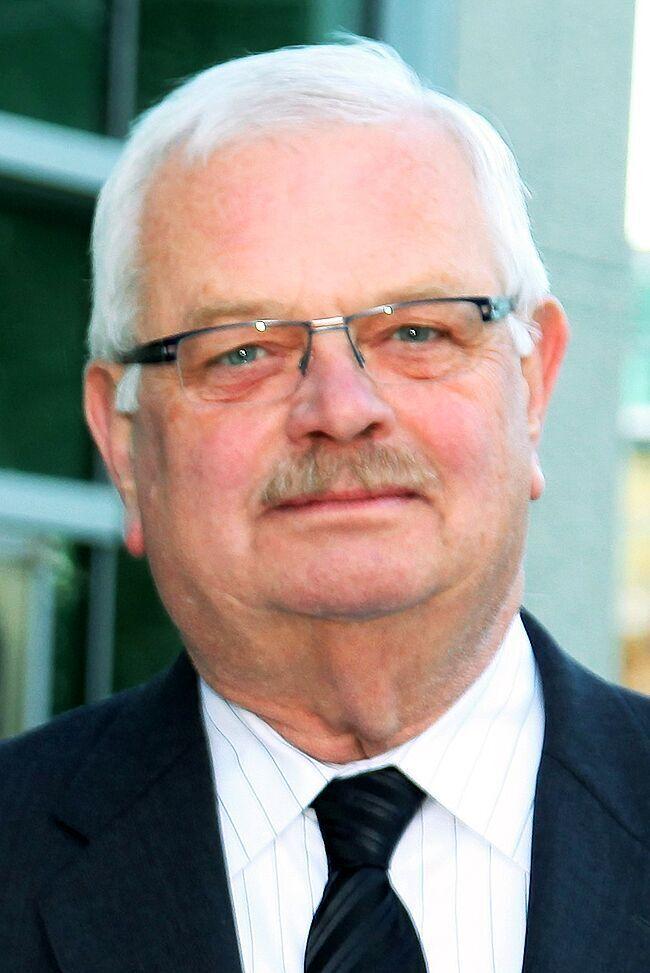 James "Jim," "Rosie," Arthur Rosenberg, 71, of Newbold passed away unexpectedly on Monday, Sept. 6. Jim was born on March 17, 1950, in Milwaukee, the son of Ralph and Joyce Rosenberg. He graduated from Homestead High School in Mequon in 1968 and received his bachelors degree in History and Political Science from UW-Milwaukee and also had numerous fire science, practical and leadership courses from Milwaukee Area Technical College.
He married Karyl Faith Knueppel on August 18, 1973; she survives.
Jim's employment through out his life was extensive working in industrial maintenance, handicapped transportation management, fire service instructor, assistant chief (Mequon Fire Department), and secondary education support staff (Nicolet High School, Glendale).
Jim was a classic man of many talents and interests. His focus on human history led to his studies in history and political science which also was reflected in his career path. All his positions involved helping people in their daily lives while they were learning, working or possibly in trouble. He seemed to know how to make everyone learn things they may not have thought they could learn, do their life activities in a safer and more beneficial way and comfort them when they were in need. He was an amazing "go-to" guy with skilled hands and a skilled mind. One could call him the "everyman's intellectual," a great friend to have.
A lifelong Wisconsinite, he enjoyed traveling around the state and gaining a deeper understanding of the wide range of natural and human environments with his wife and son. His wife's family connection to the Tom Doyle Lake area led him there early on and played a big role in his moving to there in retirement. He has over the years enjoyed many familiar Northwoods activities - hiking, bicycling, boating and fishing. His home reflects all his skills and interests as well Ñ firefighting tools on the yard sign, wildflower gardens in the yard, well built decks, fences and walkways. The range of books in his extensive library reflect these interests as well, and his enjoyment of working crossword puzzles, sometimes with a cat on his lap, showed his quiet studious side. Jim may not have been the guy with a huge grin, but he had an amazing sparkle in his eyes and great hugs and infectious laugh.
Jim had the ability to make people feel safer and smarter in these ways and more. His kind, positive presence will be missed.
He is survived by his wife, Karyl; son, William, age 42, of Thiensville; his mother, Joyce Rosenberg, Mequon; three sisters; Sue (Bruce) Engelman, Joy (Mary Beth Schultz) Rosenberg, and Mary (John) Caucutt; and by four nieces, Melissa Bogema, Jenny Aamodt, Sarah Engelman, Ali Caucutt and two nephews, Gary Engelman, John Patrick Caucutt and his pet cat Chessie.
He was preceded in death by maternal and paternal grandparents and his father.
Planning for a celebration of Jim's life to be held in southeastern Wisconsin are in progress. More information will be posted on the Nimsgern Funeral and Cremation Services website at nimsgernfuneral.com.
Memorial donations in memory of Jim to Nicolet High School Foundation, The Nature Conservancy, Wisconsin projects, WXPR Local Public Radio 91.7FM Rhinelander, or any public safety, fire-EMS agency of your choice.
Nimsgern Funeral & Cremation Services is serving the family. Online condolences may be shared at nimsgernfuneral.com.