John Frank Widmar, 90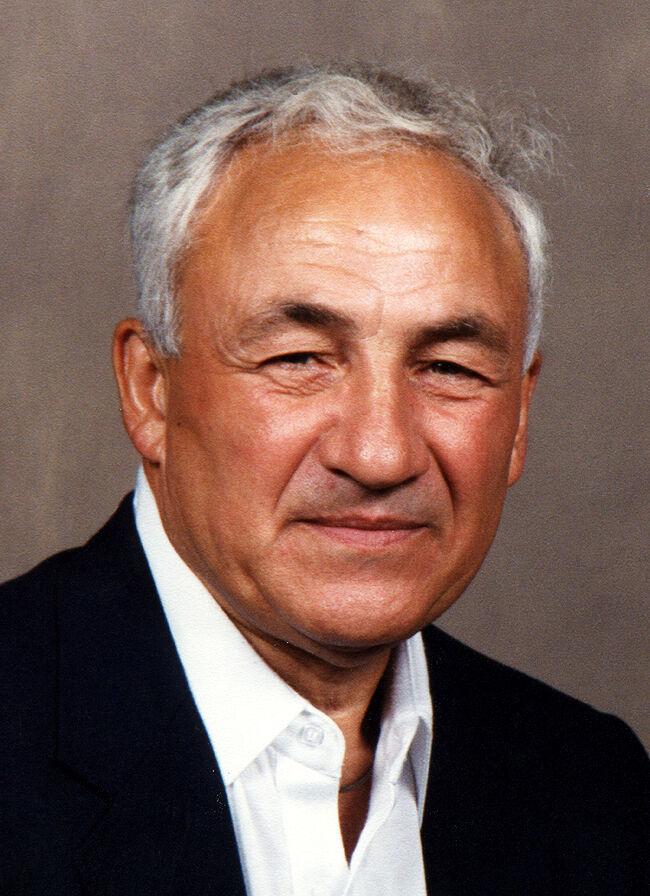 John Frank Widmar, 90, of Crosby, MN, passed away due to natural causes on December 22, 2020, at his Heartwood Senior Center apartment, not far from his childhood home. He was born to John and Anna Widmar on July 29, 1930.
John graduated from Crosby-Ironton High School in 1948 and was later inducted into the school's Hall of Fame for his achievements in basketball and football; two sports that were an important part of his entire life. After attending Gale Institute in Minneapolis for one term he worked for one shipping season in 1949 on an iron ore boat on the Great Lakes out of Duluth, MN. College summers were spent working at local mines near Crosby. John earned a Bachelor of Science degree in 1954 and a master's degree in 1957 in Industrial Education from Stout State College, Menomonie, WI. He is in the Stout Sports Hall of Fame for his basketball and football accomplishments. He served in the Army from 1954-1956. In 1955, he was stationed at the Fort Leonard Wood, MO, base.
Of his many blessings the most dear was his wife, Mary. John and Mary met in Menomonie, wed in May 1953 and were partners in life for 67 years. They had five children. 
John's career and favorite job was teaching metal shop classes in the Industrial Education Department at Nicolet High School in Glendale from 1957-1987. Summers were spent teaching driver's education, including several during retirement. During his teaching career they first lived in Cedarburg then moved to Mequon, where they had a lovely hobby farm.  Choosing to retire back to John's hometown of Crosby, they created a beautiful home on the Mississippi River where he was able to continue his hobbies and try his hand at new ones. In 2015 they moved to town and into an apartment.
John was a humble man of many talents who loved working with his hands and being physically engaged in projects. He was resourceful and thorough in most everything he did; skilled at carpentry, gardening, raising rabbits, deer hunting, making a variety of sausages - his favorites were blood and potato - attracting and housing purple martins, charcoal grilling and many more things that allowed him to be creative. Never was there a task or project that couldn't be done nor was there a season that John did not enjoy and appreciate being outdoors. He was a devoted Green Bay Packers football fan and loved watching all levels of basketball and football.
Lending a helping hand where needed, John shared much with many. He exemplified that there is great joy in being useful. He was a captivating storyteller and a good listener, genuinely interested in knowing what you were up to. A lifelong practicing Catholic, John was active in the parishes he belonged to. He was a member of the Ironton American Legion Post 443 for 32 years. He worked on Habitat for Humanity home building projects and helped with the construction of a hospital during mission trips to Haiti.
John was preceded in death by his parents; three sisters; and wife, Mary Louise (Wanbaugh) Widmar. He is survived by his sons, John E. (Kris), Tony L. (Suzanne); daughters, Terry L., Ann M. (Daniel Kelly), Joan F. Sutliff (Michael); and grandchildren, Holten, Samantha, Leah, and Brett.
John's wishes were to have a service at the Heartwood complex where he lived. Due to the COVID-19 pandemic that is not currently possible. The family will have a service at an appropriate time and place. John was cremated and will be buried together with Mary at the Lakewood Cemetery in Crosby.
John supported various organizations. If you would like to make a donation in his memory, some suggestions include the Minnesota Conservation Volunteer, Purple Martin Conservation Association and Habitat for Humanity.
Koop Funeral Home, Inc., Crosby, MN, is serving the family. For more information, call 218-546-5531.