Hartford
John Jerome Collins, Sr.
Aug. 28, 1946 - April 5, 2021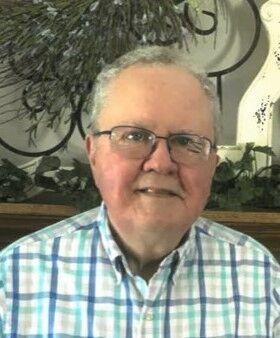 John Jerome Collins Sr. of Hartford went home to his Lord on April 5 at the age of 74.
John was born on August 28, 1946 in Hartford to parents James and Erna (nee Christian) Collins. He was the fifth of nine children. He was baptized and received his first Holy Communion at St. Patrick Catholic Church in the Town of Erin.
John grew up in the Town of Erin (Druid Lake), attended Thompson and Erin elementary schools and graduated from Hartford Union High School in 1964. Upon graduation he worked at Broan Manufacturing in Hartford until proudly serving his country in the U.S. Army from January 1965-January 1967. He was stationed in Wertheim, Germany from January 1966 through January 1967. After his honorable discharge from the Army, he became a member of the American Legion and later bought his favorite car, a red 1969 Plymouth Road Runner.
John was united in marriage on July 14, 1973, to Darlene M. Zimmerman of Slinger at Peace Lutheran Church in Hartford. He worked at Gehl Company in West Bend for 13 years and then John Deere in Horicon for 25 years until his retirement in November 2008.
John enjoyed gardening, collecting John Deere toy tractors and memorabilia, toy cars, playing euchre and sheepshead, watching NASCAR and pro wrestling as well as old westerns, nature shows, the Packers and the Brewers.
John is survived by his beloved wife of 47 years, Darlene; two loving children, John Collins, Jr. of Waukesha and Stephanie (Matthew) Sheahan of Hales Corners; and three cherished grandchildren, Stella, Mya and Dylan Sheahan.
John is also survived by five sisters: Lilybeth (Walter) Dais, Janet (Sam Wasley) Jones of Hartford, Judy (Frank) Guntly of Genoa City, Diann (Earl) Kopp of New Lisbon and Maryann Collins of Hartford. He is also survived by a brother-in-law, Evarist Henke of Thompson; sister-in-law, Jolene Zimmerman of Pardeeville; and by many nieces, nephews, other relatives and friends.
John was preceded in death by his parents, James and Erna; two sisters, Nancy Henke and Joan Walsh; brother, James Collins, Jr.; sister-in-law, Lyanne Collins; brothers-in-law Tom Walsh, Keith (Butch) Jones, David (Butch) Zimmerman; and parents-in-law, Norman and Virginia Zimmerman.
A visitation will take place on Monday, April 12, 2021, at St. Kilian Catholic Church,  428 Forest St., Hartford, from 9 a.m. until time of Mass of Christian Burial at 11 a.m.  Interment to follow in Pleasant Hill Cemetery with military honors.
John's family would like to thank Aurora Hospice for their care and support that helped John at home during the last two months of his life and to St. Luke's Medical Center, 5th floor transplant team for their special care over the last several years.
Memorials to the Hartford, Wisconsin American Legion Post 19.
Shimon Funeral Home, Hartford, is serving the family. For more information, visit shimonfuneralhome.com or call 262-673-9500.