John Robert Kraak
Aug. 18, 1956 - Feb. 16, 2021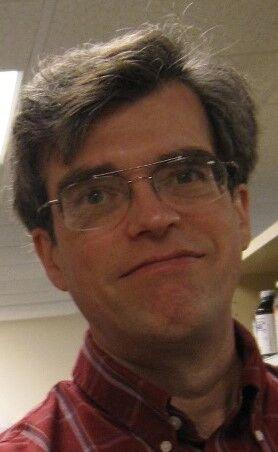 John Robert Kraak, 64, was born August 18, 1956, in Appleton to Helen Lucille "Lucy" and Robert Paul. On February 16, 2021, after a battle with cancer, John was healed in the arms of the Lord. In his final months he was cared for by the amazing team of nurses, aides and hospice staff of Cedar Community as well as many very dear friends. 
John led a simple and remarkable life. He graduated from the University of Wisconsin- Madison School of Pharmacy in 1982 and began his career as a pharmacist, eventually joining the staff at Cedar Community, where he worked for 27 years. John was a true thinker. He had a mind that was never bored and so full of ideas there wasn't enough paper in the world to contain his notes, although he tried.
As a young boy he tried his hand at the violin and spent summers on his uncle's farm picking blackberries. As a young adult he enjoyed riding his bike around Madison for hours on end. Later in life he would walk around his West Bend neighborhood or visit the library.
John will be remembered for his unique quirks and his kindness. He was a true gentleman. Few people were given the gift of knowing John well. For those of us that do he is deeply loved and deeply missed.
A Mass of Christian burial will be held on Saturday, Feb. 27, 1:30 p.m., at St. Frances Cabrini Church in West Bend followed by burial at Washington Country Memorial Park.
In lieu of flowers and gifts please make donations to St. Frances Cabrini Church.
The Myrhum-Patten Funeral and Cremation Service has been entrusted with John's arrangements. Additional information and guest book may be found at www.myrhum-patten.com.