Scott A. Rosenberg
July 13, 1978 - Feb. 13, 2021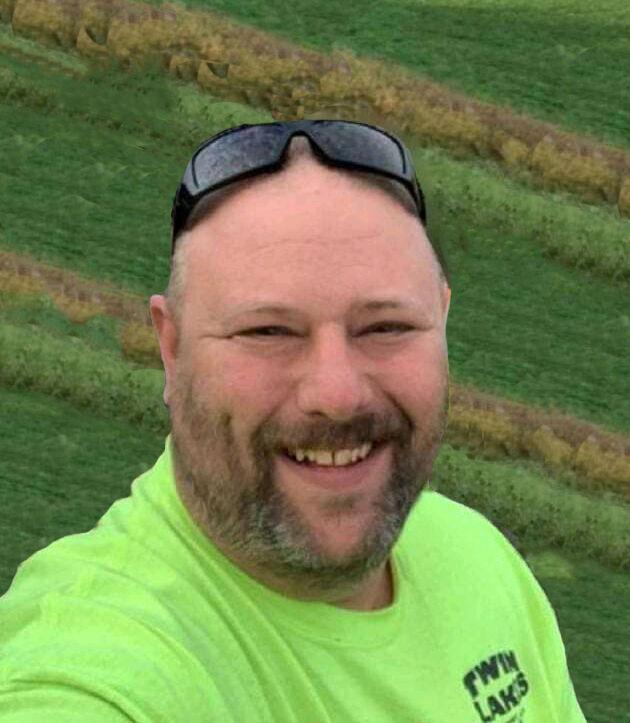 Scott Adam Rosenberg, age 42, died unexpectedly in his home on February 13. Scott was an amazing son, brother and man to all who entered his life. His smile and laugh lighted up any room he entered, and his loyalty and love were completely and unconditional to all. Scott spent his life giving his all to everyone he cared about.
Scott was born in Boston, Massachusetts, on July 13, 1978, as a firstborn son to Steve and Judy Rosenberg. He was raised in Framingham, Massachusetts, in what he called "the best neighborhood in the world." Steve and Judy moved to Wisconsin in 1992 when Scott was 14 and resided in West Bend, where Scott attended high school. Scott never forgot where he came from and was always so proud of his friends and family in Massachusetts. He has one brother, Jeff (Jody) Rosenberg and one sister, Amy (David Sego) Hamilton, as well as his significant other, Dawn Stewart, and her son, Gage Stewart. He was an incredible uncle to six amazing children, Samantha, McKenzie, Sierra, Jackson, Adeline and Boston, along with numerous amounts of his friends' children who will always refer to him as Uncle Rosey. He is further survived by his maternal grandmother, Gwen Christianson; two uncles, Jim Christianson and Tom Christianson; and an aunt, Jeanie (Perry) Wunder; numerous cousins and countless friends.
Scott spent his adult years learning many different trades and skills from roofing to truck driving. Scott proudly served for the fire department in Kohlsville. He made a career at Roehl trucking, starting off as a driver and working his way up the chain to be an advanced instructor and traveling across the country for training and recruiting events. After years of being on the road Scott decided to hang it up for a chance at a more stable home life. He reconnected with his girlfriend, Dawn, after 20 years and moved to Fond du Lac to make a future for the two of them.
Scott lived his life to the absolute fullest and had fun to matter where he went, or who he was around. He enjoyed his time with friends and family more than anything in the world. He was a huge music lover and was forever humming whatever tune that was in his head at the moment. He spent time playing football for the West Bend Junkyard Dogs. He enjoyed traveling with friends and family whenever the possibility arose. Scott also enjoyed motorcycle riding, carpentry, rooting for any professional sports team out of Boston, and of course any time he could spend having drinks with everyone he loved.
He was preceded in death by his fraternal grandparents, Esther and Sam Rosenberg, and his maternal grandfather, Cliff Christianson, as well as a lifelong friend and brother, Chris "Zman" Zielicke.
Scott will be forever missed and loved by all who knew him.
VISITATION: Scott's family will greet relatives and friends at the Myrhum-Patten Funeral and Cremation Service, 1315 W. Washington St. in West Bend, on Thursday, February 18, 2021, from 3:00 p.m. until 6:00 p.m.
FUNERAL SERVICE: A funeral service for Scott will be held at 6:00 p.m. at the funeral home on Thursday.
The Myrhum-Patten Funeral and Cremation Service has been entrusted with Scott's arrangements. Additional information and guest book may be found at www.myrhum-patten.com.