WEST BEND
Susan Mae Ihrcke
Aug. 6, 1951 - April 25, 2021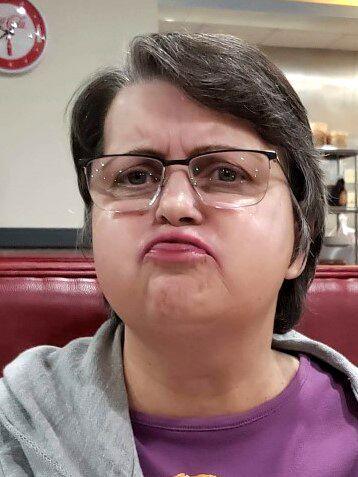 Susan M. "Sue" Ihrcke, age 69, passed away on Sunday April 25, 2021, in West Bend. She was born on August 6, 1951, in Milwaukee to Charles F. and Arlyle M. (nee Kohls) Heppert Jr. Sue graduated from Washington High School Class of 1969 and later married Lester Ihrcke on March 27, 1981, in Illinois. Sue was a retired bookkeeper.
Sue enjoyed bowling, and pool in her younger years. She especially loved spending time with her son and grandkids. She loved her pancakes.
Sue is survived by her son, Brad; grandchildren Ruth (Ian) Macha, Scarlet Macha, Lilith Macha; sisters Nancy Scherr and Joan (Bob) Herbst; stepdaughters Shelley Wundrock, Laura Berg and Amy Zeiler; other relatives and friends. She was preceded in death by her parents, and husband, Lester.
A celebration of life gathering for Sue will be held from 11:00 a.m. until 1:00 p.m. on Saturday, May 8, at the Phillip Funeral Home Chapel (1420 W. Paradise Drive, West Bend). The will be no formal service.
The family would like to thank Horizon Hospice, the staff at Kathy Hospice and Aurora Cancer Center in Grafton for all the care they gave to Sue.
In lieu of flowers, memorials to your local hospice, cancer research or housing for the families of patients.
Phillip Funeral Home of West Bend is assisting the family. For more information, call 262-338-2050 or visit www.phillipfuneralhome.com.