Yvonne Carol Weninger
March 28, 1961 - April 25, 2021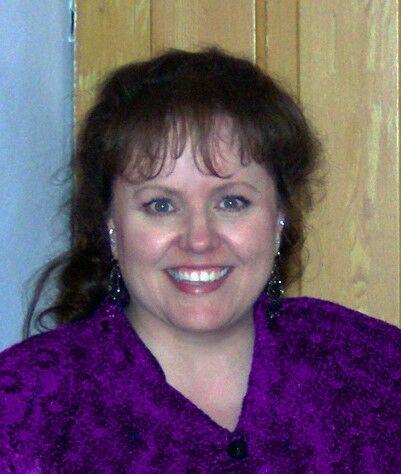 Yvonne Carol Weninger (nee Parson), age 60, passed away unexpectedly on Sunday, April 25, 2021. She will be dearly missed and fondly remembered for her beautiful smile and bubbly personality.
Yvonne was born in Milwaukee on March 28, 1961, to Mildred Edith (nee Logemann) and James Harvey Parson Sr. She was named after the movie star Yvonne DeCarlo. The Parson family moved to Jackson in May of 1968.
Yvonne was 17 inches long when she was born. She managed to grow a little taller over the years, but not much. She topped out at 5 feet, 2-1/4 inches ... and liked to emphasize the extra quarter! However, anything she lacked in height was offset by great character. She graduated from Slinger High School in 1979 and went on to attend the State College of Beauty and Cosmetology in Wauwatosa. Yvonne gained a faithful following of clientele and treasured friendships while working as a cosmetologist at various salons in Cedarburg and Jackson, and spas in West Bend. She also enjoyed doing office work for Senator Mary Panzer in between.
On July 27, 1986, Yvonne married Thomas H. Weninger and became his "Sweet Baboo." Bringing her into the family greatly elevated Tom's status among his nieces and nephews, and Yvonne quickly became another one of their favorite aunts (although the nieces never quite understood her bizarre affection for spiders!).
Yvonne was an avid hockey fan. She and her sister Cheryl had season tickets for all the Admirals games. Von loved to read and was always involved in a variety of craft activities. Outside their humble home in Jackson, she and Tom also enjoyed spending time at their land in Waupaca and cabin in Three Lakes.
Yvonne is survived by her husband, Tom, and "fur-babies" Hazel, Ike, Josie, and Kizzy; her mother, Millie; and siblings: Clarice Parson, James Jr. (Karen) Parson, Valerie (Dave) Hare, and Cheryl Parson; nieces and nephews: James Parson III, Sarah Bush, Daniel Poole, Rachel Grabowski, Jon Hare; and goddaughter Kiersten Hare.
She is further survived by her family-in-law: Jerome (Betty) Weninger, Joanne (Mike) Schmitz, Donna Patik, Bruce (Carolyn) Weninger, Ronald Weninger, Nancy (Tom) O'Neal, Karen (Dan) Vogt, Lois (Larry) Gundrum, Elizabeth (John) Maczuzak, and Brian Weninger; nieces and nephews: Pamela (Kelvin) Dixon, Rebecca (Ted) Diez, Matthew, Jason (Rosy), Jeremy, Joshua (Ireael), Nathanael (Younghee), Zachary, and David (Krystal) Schmitz, Brenda Patik, Leah (Nathan) Miller and Andrew Patik, Christian (special friend Kayli), Justin (Sara) Weninger and Michelle (Mark) Uniewski, Allison (Kevin) Senninger, Jesse (Amy) Vogt, Megan (Juba) Borgohain, Kelly (Mike) Jenich, Laura Vogt, Noele (Ivan) Orellana, and Dani (Tory) Belich, Rachel (Devin Blake) Maczuzak, Holly (Marcus) Madson, Eli, godson Jacob, Savannah and Angelina Maczuzak; as well as great-nephews and -nieces; godchildren Blake and Olivia Burkholz; uncles, aunts, cousins, other relatives, and many friends.
Yvonne was preceded in death by her father, James Parson Sr.; parents-in-law: Joseph and Ethel (nee Spaeth) Weninger; brothers-in-law: Alan Weninger and Mike Patik; and niece Erin O'Neal.
Family and friends may visit at the Phillip Funeral Home Chapel (1420 West Paradise Drive, West Bend) from 3:00 p.m. until 5:45 p.m. on Tuesday, May 4, 2021. A memorial service will immediately follow at the funeral home with Pastor Jim Hill presiding. The service will also be livestreamed on the Phillip Facebook page at 6:00 p.m.
In lieu of flowers, memorials to your favorite charity would be appreciated.
The Phillip Funeral Home of West Bend is assisting the family. For more information, call 262-338-2050 or visit www.phillipfuneralhome.com.