WEST BEND
Donald H. Philippi
March 4, 1937 - Jan. 12, 2022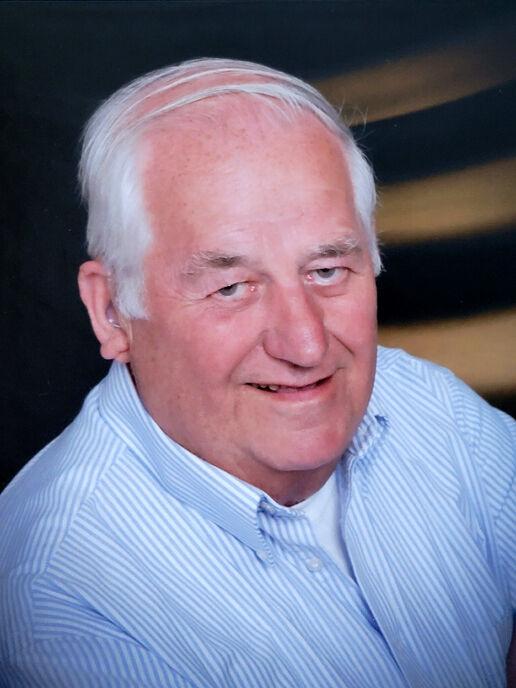 Donald H. Philippi of West Bend died on Wednesday, January 12, 2022 at his home surrounded by his family at the age of 84 years. He was born on March 4, 1937 in West Bend to the late Alban and Susan (nee Laufer) Philippi. 
As a lifelong resident of the West Bend area, he attended Holy Angels Grade School and graduated from West Bend High School with the Class of 1955.
On June 20, 1964, he married the girl next door, Patricia "Pat" R. Flasch, at Holy Angels Catholic Church.
For more than 50 years, Don was a farmer. He started out working with his father and later he and his brother Wilmer took over the family farm. He helped care for many animals, but one stood out among the rest. Bev was a favorite of his, and Don was special to Bev as well. He also had many fur babies over the years. A few that were favorites include the cats Bandit, Chubs and Poopie and a grandpuppy Digger.
As a farmer, he was a member of the Washington County Holstein Association where he held the offices of vice president and president.
Don was a fan of Wisconsin sports. He attended Brewers games with his family, and watched the Packers, Bucks and Badgers. During many Packer games, his family would gather together at his and Pat's home to enjoy the game.
Following his retirement, he spent time traveling with Pat. Together, they visited family in Arizona, spending time in Lake Havasu City, and took in the beautiful scenery in the La Crosse area. They also liked to "head north" to Schwarz Supper Club in St. Anna, including discovering their twice-in-one-day special treat.
Survivors include his wife of 57 years, Pat; 3 children: Donna (John) Hupfer of West Bend, Christy (Dave) Starr of West Bend and Brian of West Bend; daughter-in-law Chris Philippi of Kewaskum; 6 grandchildren who called him Pa: Marissa (Dakota) Trujillo, Trayton Philippi, Kassie (Alex) Ekberg, Ashlee (Michael) Lamberty, Kaylee (Jonathon "Dixie") Phillips and Jake Starr; 2 great-grandchildren: Lilliana Trujillo and Kymber Lamberty; brothers-in-law and sisters-in-law: Tom Winkler of West Bend, Kathy Philippi of West Bend, Arlene Pierog of West Bend, Michael Flasch of Milwaukee, Rolanda (Chuck) Lehn of West Bend, Mark (Donna) Flasch of Washington Island, Michele Melchiors (special friend Marty Hillert) of Lake Havasu City, AZ; nieces, nephews, other relatives and friends.
In addition to his parents, he was preceded in death by a son, Steven, on September 9, 2021, brothers and sisters Evelyn (Aaron) Fischer, Harold (Marion "Dolores"), Marie (A. John) Cleary, Jeanette (LeRoy) Hausmann, Wilmer, Edward, Laverne Winkler; parents-in-law Roland and Marion Flasch; 4 brothers-in-law: Donald Schmidt, Edward Pierog, Roland Flasch, Jr. and Carl Melchiors and 1 sister-in-law, Joanne Klumb.
A memorial Mass of Christian burial will be held on Thursday, January 20, at 6 p.m. at Holy Angels Catholic Church. The family will greet relatives and friends Thursday at church from 4 until 5:45 p.m.
In lieu of flowers, memorials to the Alzheimer's Association or the Washington County Humane Society are appreciated.
Don's family would like to extend a sincere thank-you to the staff of Vitas Hospice, especially Jeremy and Ty, Keyanna from Aurora at Home and to Dr. Jahnke for her great care and compassion all of these years.
The Schmidt Funeral Home of West Bend is serving the family. Messages of comfort and condolence for the family may be left in an online guest book at www.schmidtfuneralhome.com.