WAUKESHA
Alice M. Syversen
Aug. 11, 1938 — May 23, 2020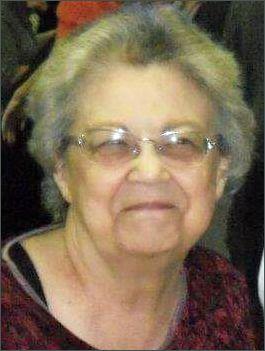 Alice M. Syversen, 81, of Waukesha, died Saturday, May 23, 2020, at her home. She was born August 11, 1938, in Milwaukee, the daughter of Elmer and Evelyn (nee Plon) Sivertson.
On May 28, 1960, she married Magnus "Bob" Syversen at Our Savior Lutheran Church in Milwaukee. She was a devoted member at Beautiful Savior Lutheran Church in Waukesha.
She will be fondly remembered by her beloved husband of 60 years, Magnus "Bob" Syversen of Waukesha; her son Robert "Bob"(Patricia "Pattie") Syversen of Waukesha; her sister Ellen (Chris) Votsis of Milwaukee; her grandchildren Megan Rose Syversen, Mary Kate Syversen, Barbara Patricia Syversen, Erin Bailey Syversen and Rose Anne Syversen; and her great-grandchildren Carmen, Andre and Diego. She is further survived by other relatives and many friends.
Visitation will be held at Beautiful Savior Lutheran Church, 1205 S. East Ave., Waukesha, WI 53186, on Thursday May 28, from 11 a.m. until the funeral service begins at 12:30 p.m. Following the service, graveside services will be at Pinelawn Memorial Park.
Randle-Dable-Brisk Funeral Home, Crematory and Preplanning service is honored to serve the family. For further information, please call the funeral home at 262-547-4035. Visit us online at www.randledable.com to leave the family an online tribute message.