PEWAUKEE
Brenda Mary (McCarthy) Schendel
Dec. 17, 1939 — April 23, 2020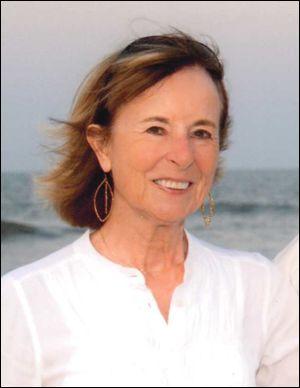 Brenda Mary (McCarthy) Schendel, age 80, of Pewaukee, died peacefully April 23, 2020, in the presence of her family. She was born December 17, 1939, in Davenport, Iowa, to Martin and Vivian McCarthy. She was the loving and devoted wife of Dennis Schendel whom she met in 1957 in chemistry class her freshman year at Marquette University.
Brenda began her career after college at IBM in Chicago. She soon took time off to have children and then returned to the work force as a junior high math teacher in Crystal Lake, Ill. Brenda and Dennis loved living in Amsterdam, Holland, for several years in their mid 50s and upon returning to Wisconsin, Brenda worked part-time as a substitute teacher in the Milwaukee Public School District. Brenda was an avid reader and book club participant.
She was active in the St. Anthony on the Lake Parish in Pewaukee, and she regularly volunteered at a local food pantry. Brenda's passion for art and travel led to 15 years as a docent at the Milwaukee Art Museum and many trips abroad with friends. In everything Brenda did, she exhibited a warm heart, positive attitude, and zest for life.
Brenda was a generous, loving, devoted, and selfless woman with a passion for connecting with people and making them feel special. Her husband, extended family, friends, children, and grandchildren were her greatest joy and she devoted her life to nurturing those relationships. She will be greatly missed by all those whose lives she touched.
Brenda is survived by her beloved husband, Dennis; children Dr. Kevin Schendel (Liz), Betsy Shepherd (Dave) and Megan Birch (Carsten); grandchildren Elliot, Alex and Keegan Schendel, Ryan, Clare and Danny Shepherd, Stephanie and Rebecca Birch; beloved siblings the late Cathleen McCarthy, Mary Simon, Martin McCarthy, Michael McCarthy, Clare Gadient and Shannon McCarthy; devoted sister-in-law Susan Haas (Jerry); cherished cousin Eileen Dempsey; and many nieces, nephews, grandnieces and grandnephews.
When the time is right, a Mass and celebration of Brenda's beautiful life will be held for her family and friends. Details to follow in the coming months.
Pagenkopf Funeral Home is serving the family. For more information, call 262-567-4457 or visit www.pagenkopf.com.