OCONOMOWOC
Brian Dale Steinke
June 10, 1937 — March 17, 2020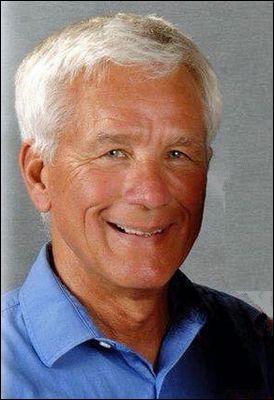 Brian Dale Steinke, age 82, of Oconomowoc, passed away Tuesday, March 17, 2020, at Waukesha Memorial Hospital with his family by his side. He was born June 10, 1937, in Janesville, to Andrew and Cecilia Steinke.
He grew up in Janesville, where he was a high school state champion in swimming, earning a scholarship to the University of Wisconsin. He continued his award-winning athletic career, and met his future wife, Mary, at UW-Madison. He left school to join the Marine Corps, where he was recruited to participate in the Modern Pentathlon, training for the 1960 Olympics in Rome, Italy. After his military service, Brian studied to become a high school history teacher. Brian and Mary soon became parents and had five children in a seven-year span. This graduated them into large family life quickly. Being young and in need of mentoring and coaching on how to nurture a healthy family, they fortunately discovered a beautiful Christian community in the Lake Country that took them in and taught them how to receive the love of God. This would begin to shape the loving legacy Brian generated as an anchor of faith and hope for so many in the years to come.
Brian was best known for being a coach and teacher at Kettle Moraine High School where he became a mentor for many, and for some a true father role in their lives. Having a history in athletics as a young man, Brian would tell of the impact his coaches had on him. This imprinted him to be a coach to fatherless boys and kids that weren't getting along at home. Brian and Mary opened their home to hundreds of people and were so accepting of people with their unconditional love and hospitality. For years, they held a Wednesday night fellowship for kids. There would be 40 to 50 kids in their living room, and at one time they even took out all the furniture in their living room to hold people that wanted to come.
Brian's greatest joy was his family, and sharing his enduring faith in God. He was also known as the Cereal Santa, Grampa Jaws, and affectionately as "Coach" and "Sarge." He is survived by his wife of 61 years, Mary; their children, Michael (Jodi) Steinke, Annie (Michael) Fisher, Susan Louise, Joseph (Angela) Steinke and Sean (Kristine) Steinke; 26 grandchildren; 31 great-grandchildren; two brothers, Bruce Steinke and Bobby Steinke; and many friends.
The Steinke family will host a celebration of Brian's life in the near future. However, there is a fantastic tribute piece in the Milwaukee Journal-Sentinel online from Thursday, March 19, in the sports section titled "Community remembers Brian Steinke: A dedicated teacher and coach who welcomed hundreds of people in need into his home."