Lawrence (Larry) E. Francis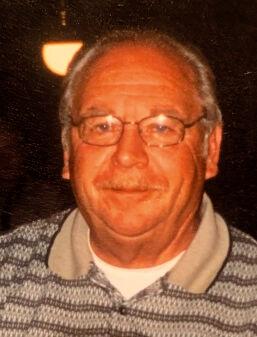 Sept. 19, 1942 — Sept. 4, 2020
Lawrence (Larry) E. Francis, aged 77, passed away at Wisconsin Veterans Home at King on September 4, 2020. Larry was born in Milwaukee on September 19, 1942. He served in the United States Army from 1961 to 1964, returning from the Army to Milwaukee he worked in the hospitality industry for many years. Larry moved to Waukesha where he met and married his wife of 37 years, Margie. Larry's outgoing personality and friendliness served him well in his new vocation as a car salesman at several area dealerships. Larry was an avid outdoorsman, he enjoyed hunting and especially winning fishing tournaments with his wife, Margie. Larry also enjoyed bowling, social gatherings to cheer on the Packers & Brewers and the many years of weekends in Fremont, relaxing and sharing fun and stories with family and friends.

Larry was preceded in death by his parents and his mother-in-law and friend, Marge Bartel.
He will be dearly missed by wife, Margie; his step-children, Richard Sanchez (Kelley), Laura Nemetz and daughter Christine Francis Schlais; his grandchildren, Jayme Sanchez (Stephanie), Karen Renuard (Billy), Nathaniel, Cecelia, Sara and David Nemetz and Brittany and Athena Schlais; great-grandchildren, Sahayla, Aiden, Keylee, Rade, Ivana and Joy; as well as other family members and friends.
A special thank you to the staff at Wisconsin Veterans Home in King and Heartland hospice for their kind and gentle care.
There will be a military honors service at the Central Wisconsin Veterans Memorial Cemetery in King on September 28, 2020, at 1 pm.
Maple Crest Funeral Home, 715-942-0544, is serving the family.