WAUKESHA
Paul Joseph Schroeder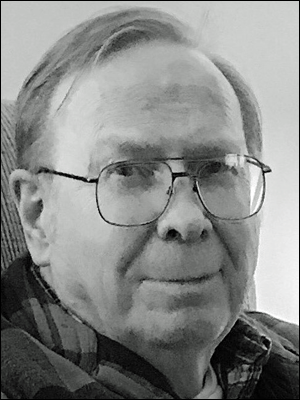 Paul Joseph Schroeder, 73, of Waukesha, passed away Tuesday, May 5, 2020.
He is survived by his wife and loving partner of 34 years, Willie Lawrence; his family members Kim Farber, her daughter Rachael (Brandon) Marinez and their children Audrianna and Ava; and Carrie (Jim) Faulkenbery and their children Jamie Faulkenbery and Robert Belmer. He is also survived by his siblings Jim (Janet) Schroeder and Joanne (Ed) Bryce, and predeceased by his brother Bob (LiLi) Schroeder.
Paul was born to Richard and Dorothy Schroeder on July 24, 1946, and grew up in Eagle. He graduated from Catholic Memorial High School and earned an associate's degree from Waukesha County Technical Institute. After returning from deployment in Vietnam with the Army 9th Infantry Division, he built a career in industrial facility and equipment maintenance, specializing in electronics. He retired from Cooper Power in 2011.
Paul maintained a great circle of friends including the regulars at McDonalds for 5 a.m. breakfast. Special thanks to good friend Duane Paulson for his support.
Paul was an avid debater on any topic, a financial whiz, a skilled woodworking hobbyist. But most importantly, he was a good and generous man who will be dearly missed by all who knew and loved him.
No services are currently planned.
Cesarz, Charapata & Zinnecker Funeral Home, Cremation and Pre-Planning Services is serving the family. For further information, please call 2625426609, or for directions, an online obituary, or to leave a condolence, please visit www.WaukeshasFuneralHome.com.