Ronald Peter Penkoff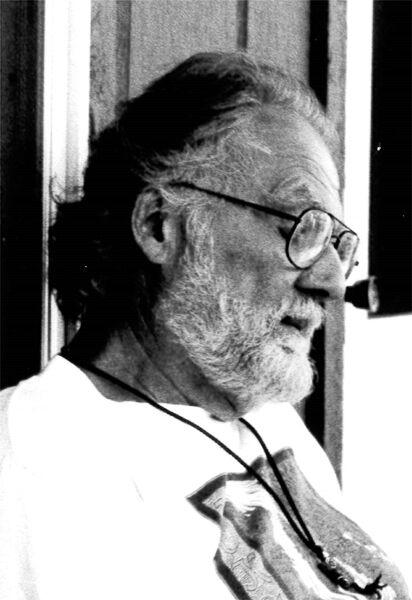 May 18, 1932 — Sept. 2, 2020
Ronald Peter Penkoff was born in Toledo, Ohio, on May 18, 1932, to Peter Bosco Penkoff and Marion Mary McGivern. Early in life, Ron showed a talent for art and decided he was meant to be an art educator. He received his Bachelor of Arts degree from Bowling Green University and then went on to earn his Master of Fine Arts from Ohio State University, where he was the first person to receive this degree at that campus. In 1954, he married Marilyn Jo Lindsey with whom he had three children, Pieter, Michele and Marko. Following graduation, he taught art classes at Oneonta State Teachers College in Oneonta, New York, and Ball State University in Muncie, Indiana. Later, in 1968, he moved to Waukesha to teach art classes at UW-Waukesha. There he became head of the Art Department and eventually took on the responsibility of Art Department chairman for all of the two-year UW campuses statewide. While in that role he had the opportunity to take the position of art professor at UW-Richland.

The beauty of the Driftless Area as well as its proximity to many of Frank Lloyd Wright's works drew him to Richland Center, Wright's birthplace, where he would finish his teaching career. From 1965 to 1966, he took a sabbatical from teaching to advance his knowledge in printmaking.
He took his family to Paris, France, to study with the renowned printmaker Stanley William Hayter at Atelier 17. Later, he developed an expertise in Japanese printmaking and its influence on other areas of art, especially the influence on Wright's architectural works. While teaching, Ron spent his summers working as a groundskeeper for a small family estate in Three Lakes, Wisconsin. Even after retirement, he would continue spending summer months "up north," allowing his family to experience and create memories in the beautiful region, which would inspire some of his work. In 1988 he married Patty Budish with whom he had two daughters, Nora and April. After retirement from teaching he continued to paint, draw, and read in his beloved Arts & Crafts home in Richland Center, where he converted the bare attic to a beautiful art studio. In that studio he taught Nora and April the art of drawing and painting while relaxing and listening to the classical music he enjoyed so much.
He was passionate about local music, philosophy, literature and nature. He instilled in his children a deep appreciation for the outdoors, especially rock collecting. He had as many rocks as he did books (thousands!). He had a deep scholarly interest in Frank Lloyd Wright's work and with his extensive knowledge in that area was able to lecture on that topic locally and around the country. He was instrumental in establishing The Red Door Gallery in downtown Richland Center, which hosts local artists' work as well.
He is survived by his children Pieter, Michele Kosanke (John), Nora and April; daughter-in-law Jackie Penkoff; his grandchildren Alison Renee Ward (Adam), Eliott Wesley Kosanke (Laura Jones) and Nicholas Bradley Penkoff; and great-grandchildren Amelia Sayles Ward and Simon James Ward.
He is preceded in death by his youngest son, Marko.
After being lovingly cared for at Harvest Guest Home for six years, Ron died peacefully in the company of loved ones in the early morning hours of September 2, 2020.
Memorials in Ron's name to causes he supported such as The Nature Conservancy, National Wildlife Federation, Doctors Without Borders or similar would be appreciated.
The Pratt Funeral and Cremation Service is assisting the family with their arrangements. For more information, call 608-647-4808 or visit online at prattfuneralservice.com.