OCONOMOWOC
Sandra L. Palkowitz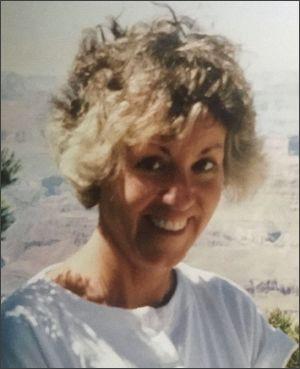 Sandra L. Palkowitz, a long-term resident of Oconomowoc, passed away on Thursday, May 21, 2020, at ProHealth AngelsGrace Hospice at the age of 76. Her family was by her side.
She is survived by her husband of 54 years, Ronald Palkowitz; son Lance; daughter Nicole; son Andrew; sister April; brother-in-law Afshin; stepfather Richard; daughter-inlaw Karen; granddaughter Chelsea; grandson Zachary; and lifelong friends Pat Sharpe and Lorraine Hansen.
Sandra had a very rewarding and successful 26-year career as a respiratory
therapist at Oconomowoc Memorial Hospital. She had a sentimental flair for nostalgia, was a true dog lover, excellent dancer, and took great pride in her southern heritage.
She was a feisty and stubborn gal with a gracious and vulnerable heart.
Most of all, we will miss her uniquely lovable surly and sarcastic sense of humor.
She was the matriarch of our tribe. We were all very fortunate and lucky to have her in our lives. We love and miss you very much Miss Daisy.
— Rest In Peace —
Private services were held with the immediate family.
In lieu of flowers or sympathy gifts, please consider making a contribution to ProHealth AngelsGrace Hospice in Oconomowoc, N74-W35908 Servants' Way, Oconomowoc, WI 53066 (262-468-0115).