WEST BEND
Shari Ann Tikusis (nee Tenwinkel)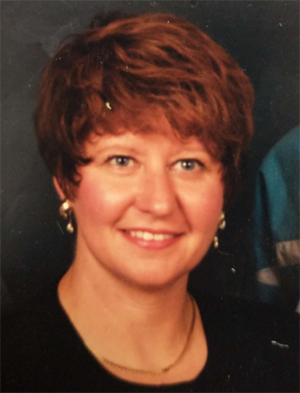 It is with great sadness that the family of Shari Ann Tikusis (nee Tenwinkel) announces her passing on the morning of April 23, 2020 at the age of 69, after an eight year battle with AL Amyloidosis. She was born, raised, and attended school in Burlington. She lived most of her adult life on Silver Lake in West Bend. Shari was an extremely caring and creative person in life. Her passions included both art and flowers, which showed in both her career paths. She was a graphic artist for 13 years, owning her own freelance business for most of those years. Later in life she used her love of gardening to change directions, purchasing a struggling flower shop in Slinger and making it her own.
As a lover of all animals, Shari raised her family with multiple wonderful cats and dogs. This is a trait that she passed along to her children. During her struggle with Amyloidosis, she took comfort in the cuddles of her four grandpuppies.
Shari will be lovingly remembered by her children, Martin (Emily) Tikusis and Rachel Schneeweis (nee Tikusis). She will also be fondly remembered by her previous husband, Michael Tikusis; as well as many other family and friends.
Shari was preceded in death by her parents, Willard and Helen (nee Fichter) Tenwinkel.
The family would like to extend thanks to the staff at both The Pavilion at Glacier Valley in Slinger and The Samaritan in West Bend for the wonderful care they took of Shari over the last several years.
Due to the current public health emergency, a celebration of life will be held by the family at a later date. In lieu of flowers, the family will be donating money to the Amyloidosis Foundation in Shari's name. Anyone wishing to include money can send it to: Rachel Schneeweis, 1550 Stonebridge Road, West Bend, WI 53095.