WAUKESHA
Susan Margo Ouellette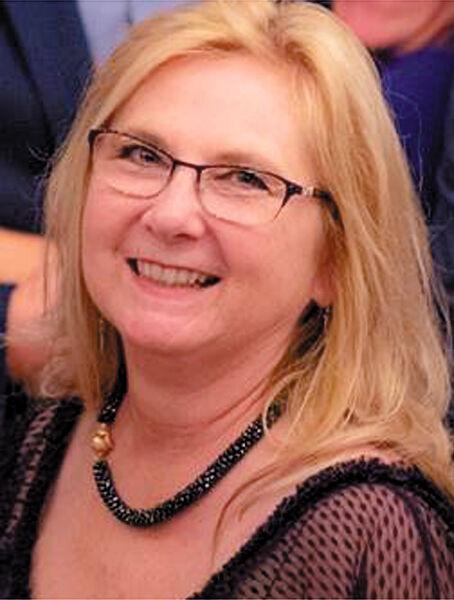 Oct. 31, 1962 — Sept. 4, 2020
Susan Margo (Jackson) Ouellette, age 57, of Waukesha, passed away Friday, September 4, 2020, suddenly, of natural causes, but alongside family who loved her so greatly. She was born October 31,1962, in Chicago, Illinois, the third and youngest daughter of Richard A. and Betty J. (Hansen) Jackson.

Susan was a life-long learner. She graduated from Bethel Christian School, Eau Claire, in 1980 and went on to Chippewa Valley Technical College where she received an associate degree in police science in 1983. In 1989, she obtained her second associate degree, this time in computer information systems from Milwaukee Area Technical College. In 1999, she received her bachelor's degree in business from Lakeland College, West Allis. She then went on to obtain her PMP (Project Management Professional) designation in March 2000. Susan enjoyed her job as a project manager and the challenge of overseeing projects from the planning stage to completion.
To each and every one of us she meant so very much: a soulmate and life partner to husband, Russell A. Ouellette III, who she met at age 8 and married January 21, 1984, an example of what lifelong commitment is to son, Russell A. Ouellette IV and daughter-in-law, Asia. A beautiful grandmother to "sweet Addie" whom she loved and saw grow her first 18 days of life; a loving sister and daughter who always put family and faith first; a steadfast lifelong friend because "friends are the family you choose," and a confidant to so many, as her thoughtfulness always shined when putting others before herself whenever she could.
Susan planted so many seeds of love and was always close to listen to those hurting and provide genuine caring consideration, often to those she barely even knew.
She was a kind and sincerely thoughtful person showing by example that God's love and compassion is powerful and covers a multitude of sins. We hope that, in her honor, you too will embrace I Peter 4:8 and I Corinthians 13.
Preceded in death by her parents, Richard and Betty Jackson.
She is survived by her husband, Russell Alexander Ouellette III; son, Russell Alexander Ouellette IV and daughter-in-law, Asia, and granddaughter, Adeline Claire Ouellette (Stockholm, Sweden); sisters, Cathe (Gary) Tedder (Rockwall, TX) and Cheryl (Dave) Couture (Owatonna, MN); mothers-in-law, Norma (Ron) LaBlanc and Georgia Ouellette; and numerous nieces, nephews and friends.
A Celebration of Life service is planned at Riverglen Christian Church, the Rev. Ben Davis officiating.
Donations to Riverglen Church, Waukesha, in lieu of flowers because that's how Susan would want it. The website for Riverglen is www.riverglen.cc.