PEWAUKEE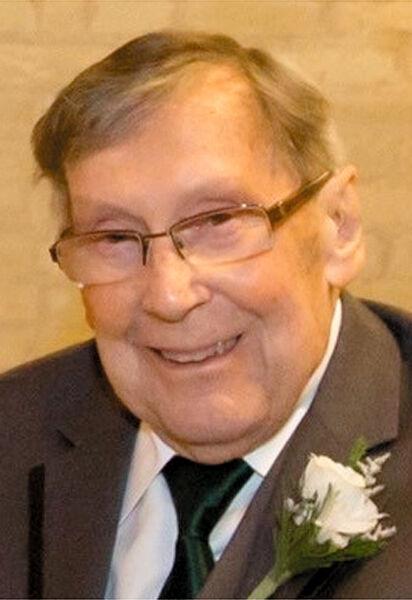 Thomas L. "Tom" Millard, a longtime resident of Pewaukee, passed away peacefully on July 21, 2020, at the age of 88.
He was the beloved husband of Janet for 66 years; father of Jon (preceded), Denise (Alan) Arzberger, Robert "Rob" (Linsey) Millard and Rachelle Millard; and grandfather to Amanda (Jeff) Naimon, Nicole (Matt) Coddington, Lily Millard, Thomas Millard and Adrianna Young.
He was preceded in death by his mother, Mary Millard; sister Millicent Tournquist; and Ed and Gertie Henderson. He will be missed by many including longtime friends Chuck and Maria Gobel and George and Pat Dovas.
Tom graduated from Lincoln High School and enlisted in the U.S. Army, where he spent 44 months of service in Germany.
Upon his return home, Tom received his BS degree from UW-Madison and worked as a contract administrator at General Motors in Germany, Detroit, and finally returning to Milwaukee. Tom went on to earn his MS degree from UW-Milwaukee and spent a short time teaching in the Waukesha School District. From there, he began his career at Waukesha County Technical College (WCTC). Tom worked to establish international scholarships and training programs in countries including Russia, Taiwan and Turkey. His most influential program was the Central American Scholarship Program (CASP), which brought students to WCTC. Tom warmed countless lives and built lasting relationships through these programs and kept in touch with many of the CASP students throughout the remainder of his life. After 22 influential years, Tom retired from WCTC as vice president of Contracts and Development.
Tom was active in several Pewaukee civic affairs including serving as chairman of the Pewaukee Police Commission, 12 years on the Pewaukee School Board, village president and chairman of the Pewaukee Planning Commission. He was the catalyst for major community change in each of those positions. Tom was a former member of Pewaukee Kiwanis. Together, Janet and Tom are original Charter members of Galilee Lutheran Church in Pewaukee.
The family would like to thank the staff at The Arbors at Kirkland Crossings and Brighton Hospice for their compassionate care.
In lieu of flowers, memorial contributions may be sent to the WCTC Foundation, Galilee Lutheran Church in Pewaukee, or Kirkland Crossings Employee Appreciation Fund.
The celebration of life for Tom will be held on Saturday, August 8, at 11 a.m.
Please visit the Cesarz, Charapata & Zinnecker Funeral Home website for a link to the Facebook live stream of the service. Private burial will be held at Forest Hill Cemetery in Pewaukee.
Cesarz, Charapata & Zinnecker Funeral Home, Cremation and Pre-Planning Services are serving the family. For further information, please call (262) 542 6609, or for directions, an online obituary, or to leave a condolence, please visit www.WaukeshasFuneralHome.com.