OCONOMOWOC
Walter C. Young
April 9, 1927 — May 14, 2020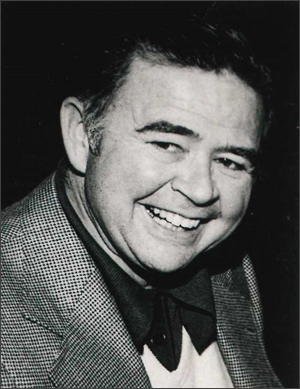 Walter C. Young of Oconomowoc died on May 14, 2020. He was born on April 9, 1927. He was the son of Walter and Eunice (Harlow) Young of Fort Lauderdale, Fla. He is survived by his wife, Gwen Anne (Turner) Young; a brother, David F. (Uschi) Young of Tubac, Ariz., along with their daughter; his three children, David T. (Lisa), Carolyn Amy (Gene) Arenson, and Steven C. (Megan) all of Oconomowoc; 12 grandchildren; and one great-grandson.
Walt was a graduate of the United States Merchant Marine Academy, where he received a commission in the Navy and Maritime Service, a Marine Engineers License, and a bachelor's degree in marine engineering. He then earned a master's degree in engineering from Lehigh University in Bethlehem, Pa.
He sailed as an engineering officer with Moore McCormack to Hawaii, the Marshall Islands, Guam, Japan, and the east coast of South America. During the Korean War, he served as an engineering officer on a U.S. Navy Destroyer, the USS Vesole, DDR-878.
After the war, his career advanced through manufacturing and management positions at Reliance Engineering, Waukesha Engine Co. and Cummins Engine Co., concluding as president of the Seamon Company in Wisconsin. He then acquired his own material handling manufacturing company in Brookfield, and added a duplicate manufacturing operation in Mooresville, N.C.
In addition to serving in several industry associations, Walt was the president of the Harrison Lakes Home Owner Association of Columbus, Ind., board member and president of Chenequa Country Club in Wisconsin, and president of the Admiral Condominium of Jensen Beach, Fla., during the recovery from the 2004 and 2005 hurricanes.
Walter will be buried in the Gardens of Stonebank. His family is planning a private burial. We would like to extend heartfelt thanks and love to the gentle souls at AngelsGrace. In addition, as saints do walk among us, our appreciation cannot be measured for the outpouring of love and support from Dr. Tim Schultz, who helped us so generously. In lieu of flowers, we are most appreciative of gifts in Walter's name to his favorite organizations: The Salvation Army and the Oconomowoc Area Foundation. 
Pagenkopf Funeral Home is serving the family. For more information, call 262-567-4457 or visit www.pagenkopf.com.