WAUKESHA
Claudette Bechtel
Oct. 6, 1946 - Feb. 20, 2021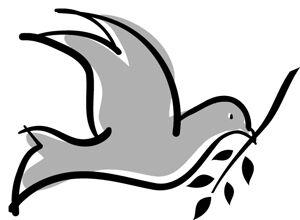 Claudette Bechtel of Waukesha joined her Lord and Savior in Heaven on Saturday, February 20, 2021, at the age of 74. She was born in Chicago, Ill., on October 6, 1946, the daughter of Mario G. and Guadalupe Anastasia (Leon) Bustos.
Claudette worked at various places as an LPN but spent most of her life being a fantastic homemaker. She was an excellent seamstress and made over 2,000 facemasks during the pandemic. Claudette had a servant's heart and her passion in life was serving others and putting others before herself. She was an active member of Bridge Church and found great joy in serving other communities through volunteer work on mission trips to Mexico, Ecuador, Spain and Jamaica.  Through Bridge Church she also enjoyed supporting the Seaglass Ministries, White Stone Warriors and Foundations for His Ministry. Claudette's greatest love was her family, and she will always be remembered as a loving and devoted wife, mother, grandmother, sister and friend.
She will be sadly missed by her husband of 48 years, Allen of Waukesha; their sons, Mark (Sandra) Bechtel of Mukwonago and Christopher (Hannah) Bechtel of South Jordan, Utah; and her cherished grandchildren, Ava Grace, Mikelle Marie, Stella Gail, Beau Ramser, Elizabeth Hope and Madilyn Faith. She is further survived by her brother Mario (Shirley) Bustos; sisters, Marina (Brad) Freiheit and Jeannie (Rich) Miller; along with nieces, nephews, other relatives, and many friends. 
She was preceded in death by her parents and sister Carol.
Visitation will be held on Thursday, February 25, from 10 a.m. until the time of the 11 a.m. memorial service at Bridge Church, 1314 S. Grand Ave., Waukesha, WI 53186.
Memorials in Claudette's name are appreciated to Bridge Church for the benefit of Seaglass Ministries in Jamaica.
Randle-Dable-Brisk Funeral Home, Crematory and Preplanning Services is honored to serve the family. For further information, please call the funeral home at 262-547-4035 or visit our website at www.randledable.com for directions or to leave the family an online tribute message.