Delores Ann Flood
March 30, 1931 - March 31, 2021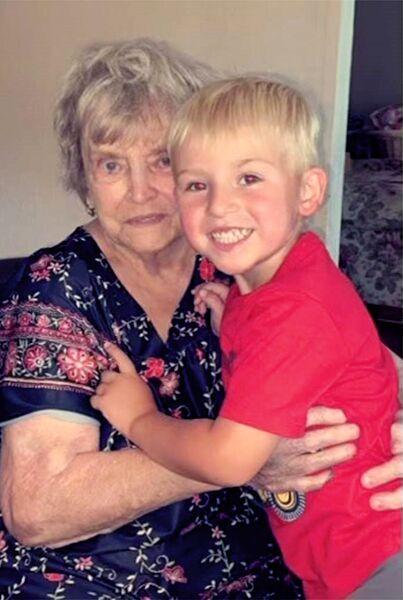 With family by her side, Delores Flood peacefully passed away at the age of 90 on Wednesday, March 31, 2021, after a brief illness. She was born in Waukesha on March 30, 1931, to parents George and Ottilie (Hingsammer) Reinhard.
Delores spent many happy years as a CNA at Northview County Home. After her retirement, she enjoyed many years in sunny Las Vegas. Delores enjoyed spending time with her large circle of family and friends, winning at cards, and poking around at her local thrift stores.
Delores is survived by six of her children, Rick Flood of Las Vegas, Robin Flood of Waukesha, Denise (Robert) Hartman of Waukesha, Diane Flood of Las Vegas, Randy (Deanna) Flood of Flora, Ill., and Danelle (Richard) Fohr of Mukwonago. She is further survived by many grandchildren, great-grandchildren and great-great-grandchildren.
Delores was preceded in death by her parents; ex-husband Dick Flood; siblings Louise and Tony; and three of her daughters, Linda (Dan) Cooley, Dawn Miller and Darlene Flood. Delores will be always be remembered for her sense of humor and her way of telling stories about years gone by.
A celebration of life will be held at a later date.
Cesarz, Charapata & Zinnecker Funeral Home, Cremation and Pre-Planning Services is serving the family. For further information, please call 262-542-6609, or for directions, an online obituary, or to leave a condolence, please visit www.WaukeshasFuneralHome.com.