STEVENS POINT
Emery J. Babcock
Dec. 4, 1939 — Jan. 19, 2021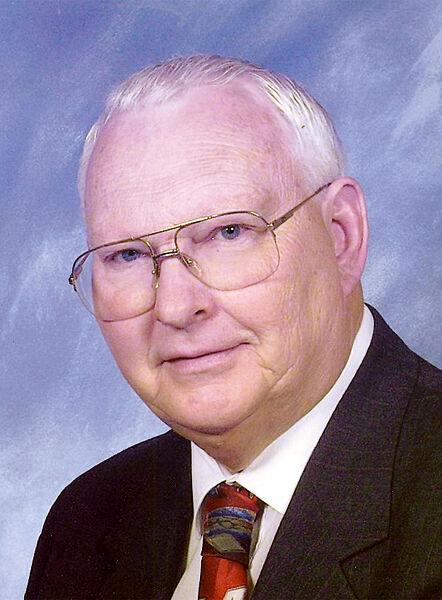 Emery J. Babcock, age 81, of Stevens Point, died on Tuesday, January 19, 2021. Emery was born on December 4, 1939, in Dousman, to the late James and Leona (Hall) Babcock.
He grew up in the area, attended the local public schools, including Palestine school, one of the last one-room school houses in Wisconsin, and graduated from Mukwonago High School in 1957. Emery received his Bachelor of Arts in Education degree at UW-Whitewater in 1962. He went on to attend Northern Illinois University where he received his Master of Arts in School Administration from Roosevelt University in Chicago.
Following his education, Emery taught public school in Harvard, Ill., until 1972. He was part of the committee that designed the curriculum for the Butterfield School in Libertyville, Ill. While living in Illinois, Emery met Lois Grubner and they were married on June 12, 1965, in Saint Charles.
In 1972, Emery and Lois moved to the Stevens Point area. A career educator, Emery first served as principal of Jackson Elementary School from 1972-1974. He then served the Stevens Point Area School District as Assistant Superintendent for Curriculum and Instruction from 1974 to 1996, and as Superintendent of Schools from 1996 until his retirement in 2002.
Emery was an avid supporter of area youth. He advocated for the establishment of the Boston School Forest, an outdoor educational facility in Stevens Point. Emery was also involved with the Boy Scouts of America for 42 years where he was integral in developing the Tiger Cubs program for the Stevens Point area troops. He received the Silver Beaver Award for his service to the Boy Scouts.
Emery enjoyed camping and traveling all over the country with his family. He also loved gardening, especially with his late friend, LeRoy Heiser.
Emery is survived by his wife, Lois; three sons, Donald (Peggy) of Novi, Mich., David (Barb) of Plover and Michael of Stevens Point ; two daughters, Christina (Richard) Fogal of Woodstock, Ill., and Cherie (Carey) Cisewski of Stevens Point; and seven grandchildren, Nathaniel, Christopher, Elizabeth, Lillian, Autumn, Cora and Madeline, of whom he was so proud. He is further survived by his brother, Gerald (Joyce) Babcock of Clermont, Fla.; sisters, Francis Highland of Charleston, S.C., Nancy (Tom) Nicholson of Racine; and many cousins.
He was preceded in death by two sisters, Edith Behling and Ethel Miller, and grandson Peter James Babcock.
Memorial donations may be made to St. Paul's United Methodist Church or Boy Scouts of America Samoset Council.
A private family service and funeral will be held. A memorial service will be announced at a later date.
Boston Funeral Home, 715-344-4223, is serving the family. Online condolences may be made at www.bostonfuneralhome.net.