Darlington
Lucas R. Hicks
Nov. 19, 1993 - April 25, 2021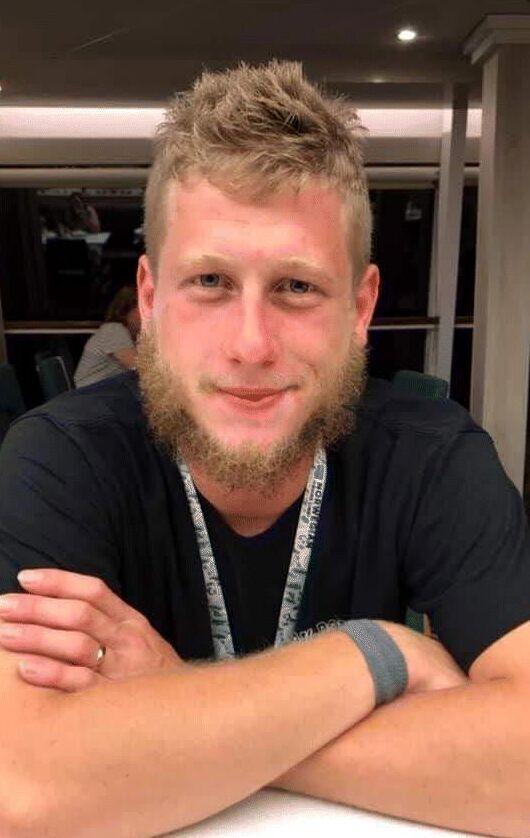 Lucas R. "Luke" Hicks, age 27, of Darlington, passed away unexpectedly on Sunday, April 25, 2021, due to injuries sustained in an automobile accident. He was born November 19, 1993, in Darlington, the son of Ronnie Hicks and Tanya (Tessmann) Becher. Luke grew up in Jefferson Ñ a place he loved, especially his neighborhood always enjoying his time with his neighbor Harold Seffrood. He graduated from Jefferson High School in 2012. After high school, Luke worked various jobs around the Jefferson area until 2016 when he met the love of his life, Amanda Watts, and the two of them moved to Darlington. He started driving bus for Lamers out of Monroe, where he worked for two years. He then began working for Olson Toon Landscaping where he worked for the next 3.5 years until finally finding his passion as a mechanic, proudly working for Willow Springs Auto. Luke and Amanda were married on October 19, 2019, in Sullivan.
Luke is survived by the love of his life, Amanda, at home; his father: Ronnie (Michelle) Hicks of South Wayne; his mother: Tanya (Shawn) Becher of Oconomowoc; one brother: Corey (Alesha) Hicks of Stockton, IL; his sisters: Ashlee Hicks of Warren, IL, Megan (Arturo) Ceballos of Watertown, Hollie Hicks of Oconomowoc, Michaela (Jake) Gilbertson of South Wayne, Tayah (Matt Gorgan) Paulson of Dodgeville, Alli Becher of Oconomowoc, and Kayla Becher of Oconomowoc; his nieces and nephews: Primrose Hicks, Calliope, Felicity, Finley, and Mason Ceballos, Brailyn, Weston, and Liam Gilbertson, and Trevor Caudle; his paternal grandparents: Fred (Alice) Hicks of Darlington; his maternal grandfather: Robert Hamilton of Monroe; his step-maternal grandparents: Joyce Thomas of Darlington and Sonny (Pam Sachs) Thomas of Janesville; his parents-in-law: Tony (Tammy) Watts of Sullivan; two brothers-in-law: Tony Watts Jr., and Jacob Watts both of Sullivan; and his beloved dog: Scooby. Luke was preceded in death by his maternal grandmother: Janet Hamilton; paternal grandmother: Margaret Olson; maternal great-grandmother: Jeanne Finkenbinder; paternal great-grandmother: Mary Shirley; one uncle: Adam Tessmann; one aunt: Rose Edger; and a brother-in-law: Brian Kienast.
Luke was the kind of guy you wanted to be friends with. His kind-hearted demeanor always left people laughing and in a better mood. He always found a way to turn the negative into a positive. He was hardworking, never complained, and would drop anything to help his family or friends if they needed help. If he wasn't working, he could be found tinkering on other vehicles (or anything with wheels or a motor), hunting, fishing, camping, or 4-wheeling.
Luke had a gentle soul and had a definite soft spot in his heart for his nieces and nephews. He cherished them and the time they spent together. He also had a true passion for taking care of animals. It didn't matter what kind of animal it was, he was always willing to give the animal a chance at a better life. He, however, did have a favorite animal - that being his best boy Scooby. The two of them were inseparable. The world lost one of the best when they lost Luke, and he will be sadly missed but fondly remembered by all who knew him.
A public visitation will be held Friday, April 30, 2021, from 4:00 p.m. until 8:00 p.m. at First Baptist Church (15691 County Road K, Darlington). A celebration of Luke's life will be held at a later date. The Erickson Funeral Home in Darlington is serving the family. Online condolences may be expressed to the family at www.ericksonfuneralhome.com.
In lieu of flowers, a memorial fund has been established in Luke's name.