JANESVILLE
Robert 'Bob' Allen Gosa
Dec. 20, 1946 - Sept. 25, 2021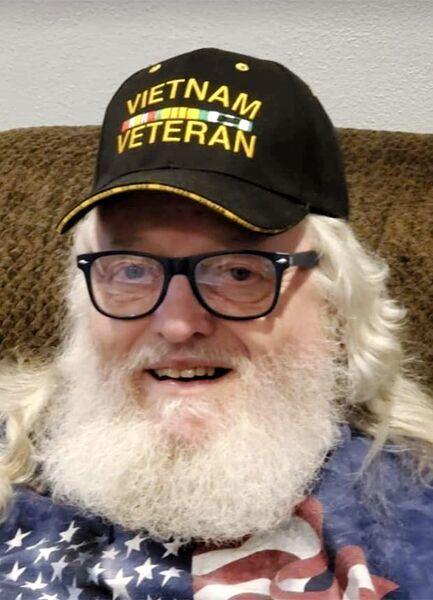 Robert "Bob" Allen Gosa, 74, passed away at the VA Hospital in Madison on September 25, 2021, after contracting and battling COVID-19, and was a lifelong victim of Agent Orange used during the Vietnam War. Born on December 20, 1946, to Frederick "Fritz" and Virginia (Phipps) Gosa in Waukesha, Bob lived throughout Wisconsin, in the Eagle, Beloit, and Janesville areas.
Bob joined the Air Force in 1966, stationed at Kirtland Air Force Base in Albuquerque, N.M., as a heavy equipment operator. After survival school at Eglin Air Force Base (FL), Bob was in the 820th Rapid Engineer Deployable Heavy Operational Repair Squadron Engineers (Red Horse), deployed to Tuy Hoa Air Base in Vietnam, running convoys and operating heavy equipment. Twenty years ago, Bob, known as "Flash" for his quick response, reconnected with his life-long Vietnam "buddies." Bob was also a Class-A machinist, working for many years at Gardner Machine Co. in Beloit, but more so, he was an exceptionally talented musician. Bob always said he was a full-time musician and a part-time machinist. At 9 years old, he learned guitar chords "by ear," launching a music career in over 40 bands throughout the years, including his favorite, Cherokee Rose, but thoroughly enjoyed jamming with all fellow musicians. In addition to playing rock and roll, one might mistake Bob's country music for Roy Clark and Chet Atkins. He idolized the Waukesha-born musical legend Les Paul, and one of his proudest moments was when he met his favorite country star, Merle Haggard. Bob was also an avid Packers fan since 1957, even painting his 1957 Chevy 210 wagon "Packer green."
He is survived by Deborah I. Welte Gosa, his wife of almost 30 years, after a blind date, playing guitars and singing for four hours while sharing the same love of music. He was a father to Carl (Anna) Santillo of Janesville and Rose Barbacovi of Blaine, Minn.; his three daughters, Laura Lei Gosa of Rio Rancho, N.M., Kelly Gosa of the United Arab Emirates, and Heather (Adam) Heller of Evansville; grandfather to Dominic Santillo, Clarissa Santillo, Eliana Santillo, Kyler Barbacovi, Brooklyn Barbacovi, Ezra Barbacovi, Aubrey Barbacovi and Emiliah Heller; brother to Martha (Ray) Marden of Janesville, Linda (John) LaBarre of Cincinnati, Ohop, and Mike (Tonja) Ames of Janesville; along with Aunt Darline, numerous beloved nieces, cousins, and friends.
He was preceded in death by his parents; stepdad, Douglas Ames; one brother, Fred Gosa; and his loyal fur babies, Bella and Baxter.
A funeral service will be held at 10 a.m. on Friday, October 1, at the Milton Lawns Memorial Park Chapel, with visitation being held from 9 a.m. until the time of service. Military honors will immediately follow the service.
Schneider Funeral Home & Crematory, 608-754-4444, is assisting the Gosa family. For online condolences and guestbook, please visit www.schneiderfuneraldirectors.com.