OCONOMOWOC
Robert 'Bob' Lincoln Seeley
Feb. 12, 1928 - Sept. 6, 2021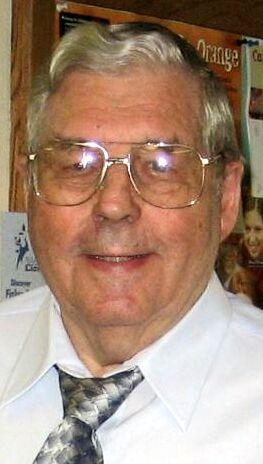 Robert "Bob" Lincoln Seeley of Oconomowoc, WI passed away of natural causes on September 6, 2021 at the VA Hospital in Milwaukee. He was born on February 12, 1928 in Waukesha to Harry and Gladys (nee Gale) Seeley. He lived most of his 93 years in the Lake Country area.
Bob enlisted in the Army at an early age. He served in the Army from 1944-1952, then was in the Army National Guard from 1952 to the late 1970s. During his 28 years in the military he earned the rank of 1st. Sgt., he proudly served in WWII and the Korean war, and he received many medals and awards for exemplary performance.
His service above self didn't stop there. He held different positions at the Stone Bank and Oconomowoc Fire Departments between 1963-1991. Bob helped start the Stone Bank and Sullivan EMS units as Assistant Chief. He was also a Merton Police Officer in the early 1970s.
Over the years Bob had several hobbies and interests. He built a couple of homes and did many home remodeling projects. He enjoyed camping, bow hunting and fishing. He volunteered at St. Vincent repairing electronics. Music was in his blood, not only was he a good dancer he also had a love of playing the Qchord.
Bob is predeceased by his son Mark Seeley. He is survived by his wife Shirley (nee Kuhtz) Seeley, sons Steven Seeley of Stone Bank and David Seeley of Oconomowoc, and daughter Diane Seeley of Delafield, 5 grandchildren: Kelly Christiaansen Seeley, Chris (Kristen) Seeley, David (Stephanie) Seeley II, Jaqueline (Rachid) El Amrani, and Jeff (Marisela) Chrisiaansen II and 12 great-grandchildren.
Family was very important to Bob. He loved his wife Shirley and his family very much. He was an amazing husband, a great father and a loving grandfather. He was hard working, talented, dedicated, caring, funny and always willing to help others.
Visitation will be held September 20, 2021 at Saint John's Lutheran Church, W334 N6990 Stone Bank Rd. Oconomowoc, from 10 am until time of service at 11 am. Burial in Saint John's Cemetery following the service with Military Honors. Masks will be required at church. Schmidt & Bartelt Funeral Home, 121 S. Cross St. Oconomowoc, 262-567-4459, is serving the family.