OCONOMOWOC
Ruth F. Shadof
Aug. 5, 1930 - Nov. 14, 2021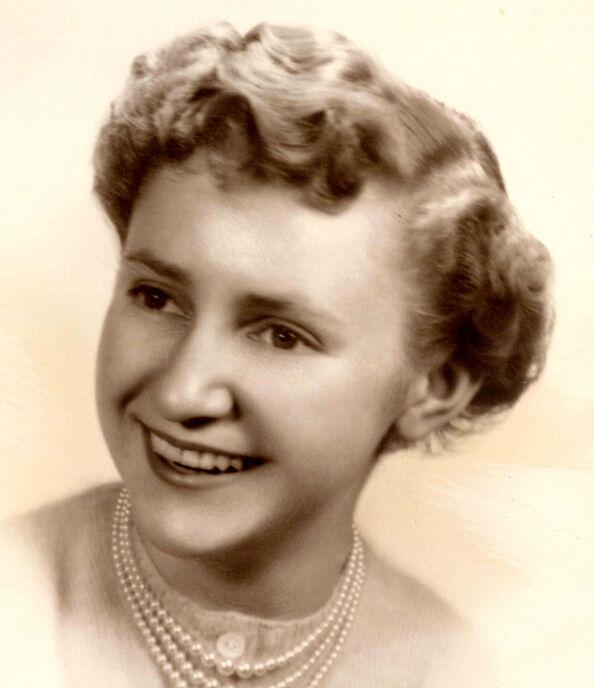 Ruth Frances Shadof began the next part of her life's journey when she passed away peacefully on Sunday, November 14, at 91 years of age.
Ruth was born on August 5, 1930, in Sheboygan to Earl and Marie Zittel, the oldest of two girls. She married Walter Shadof on June 17, 1950. The family lived in Milwaukee until they retired, and they built a home in rural Lebanon near Oconomowoc. Ruth and Wally loved to take family vacations in northern Wisconsin, take road trips around the U.S., and, when the children were grown, travel abroad with dear friends.
Ruth was kind, supportive and loyal to family and friends when they faced illness or difficulties in life. She had the tenacity to face challenging situations with an inner courage not always visible to those around her. She persevered. She was in fact far stronger than she realized and capable of far more than she ever gave herself credit for. But we knew. Gifts come in many different wrappings.
She was well loved and will be always missed by her family: Sharon, Barbara, Michelle, Josh and Erica Harris, Andy and Megan Harris, Beth and Patrick Higgins, Chris, Kaitlyn, Henrik, Rody, Cohen, Lily, Solomon, and Scarlet, along with nieces, nephews, and friends.
She was well cared for by each staff member at Towner Crest Assisted Care and by St. Croix Hospice. We are truly appreciative of them all. They kept her safe and comfortable as she completed this part of her journey.
A memorial service will be held at St. Paul's Lutheran Church in Sugar Island
(Highway O between Ashippun and Lebanon) at 11:00 a.m. on Saturday, December 4, with urn burial in the church cemetery, followed by fellowship and lunch in the church basement. Family and friends may gather at the church from 10:30 a.m. until the time of the service.
Reflecting life's sweet symmetry and balance, Ruth's memorial will be in the same place and exactly one year to the day as was Walter's. Together again. We love you.
Hafemeister Funeral Home and Cremation Service of Watertown is serving the family. Online condolences may be made at www.hafemeisterfh.com.