WAUKESHA
Thomas 'Tom' William Walker
March 11, 1947 - Feb. 13, 2021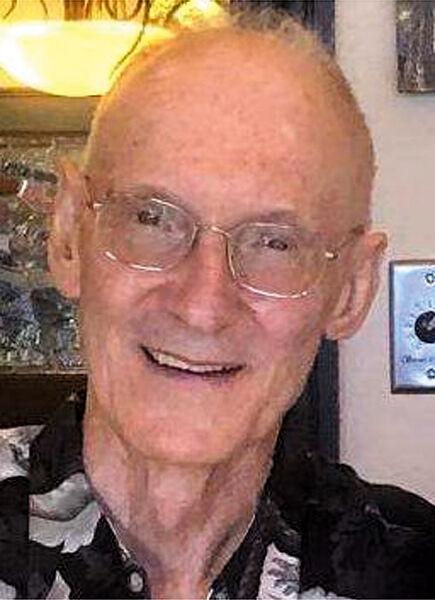 Thomas "Tom" William Walker, 73, of Waukesha, passed away on February 13, 2021.
Tom was born March 11, 1947, in Milwaukee, to Edwin and Dorothy (nee Grunau) Walker. On March 11, 1972, he married Cheryl Barak at Apostle Presbyterian Church in West Allis, and they have been joyfully married for 48 years.
Tom graduated in 1965 from Nathan Hale High School. He attended Milton College where he received his Bachelor  of Business Administration degree in 1969. He went on to the University of Wisconsin-Milwaukee for additional coursework toward an MBA. In the summer of 1970, he was drafted into the United States Army for service in the Vietnam War. He served stateside as a secretary for the aviation division and was stationed out of Fort Dix, N.J. He was in active duty until December 1971. He worked as a sales rep for Colgate for 29 years. After retirement, he worked part time for many years at Home Depot.
In 1999, he was diagnosed with stage 4 lymphoma. Doctors did not expect him to survive, but he lived for an additional two decades afterward. Throughout his battle with cancer, he amazed people with his positive attitude. He knew that he would either get to continue living the amazing life God had for him here, or that he would be going home to be with Jesus. He was at peace with either outcome.
Tom was actively involved in his church. He was a member of Southminster Presbyterian Church in Waukesha  for many years. He served as a deacon there, and for over 20 years taught Sunday school with Cheryl. Around 2008, he became a member at RiverGlen Christian Church in Waukesha. He was a founding member of Prayer Chain International, an interdenominational prayer chain, and faithfully served in that ministry since it was started in 2000.
He was deeply devoted to his Lord, Savior, and friend Jesus Christ. His life was a testimony to the love and peace that is only found in Jesus. He was well-known and loved throughout the community. His outgoing friendliness left a lasting impression on those he encountered.
Tom is survived by his wife, Cheryl; his children Scott (Sarah) Walker of Waukesha and Sheri (Ryan) Weaver of Waukesha; five grandchildren, David, Kyle, and Jason Walker and Sean and Chloe Weaver; his brothers Wayne (Wendy) Walker and Keith Walker; and many other family members and dear friends.
Tom was preceded in death by his father, mother, father-in-law and mother-in-law.
His family would like to send a heart-felt thank you to all the staff at VITAS hospice center in West  Allis for taking excellent care of Tom during his last weeks here on earth.
Relatives and friends may join the family on Saturday, February 27, at Church and Chapel Funeral Home, 380 Bluemound Road (at highways J and JJ, four blocks south of Interstate 94), Waukesha, from 3 p.m. to 4:45 p.m., followed by the memorial service at 5 p.m. with the Rev. Marcus Constantine officiating. Private inurnment at Prairie Home Cemetery.
In lieu of flowers, memorials to the American Legion of Wisconsin would be appreciated.
Church  and Chapel Rudolph Larsen Bros. Funeral Home is serving the family. For more information, please call 262-549-0659 or visit www.churchandchapel.com to view the online obituary or leave condolences.