WAUKESHA
Thomas P. Wypiszynski
April 1, 1956 - Jan. 9, 2022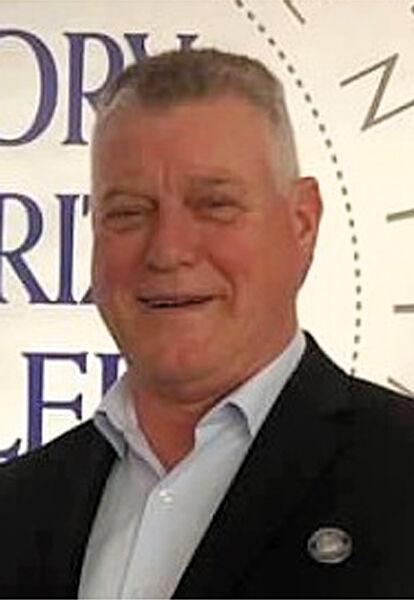 Thomas P. Wypiszynski of Waukesha passed away on Sunday, January 9, 2022, at the age of 65.
Visitation and service will take place on Thursday, January 20, from 3 p.m. to 6 p.m. at River Glen Church, S31-W30601 Sunset Drive, Waukesha WI 53189. Service immediately following visitation.
Livestream Link:  https://boxcast.tv/view/wypiszynski-funeral-516127.
Tom was born on April 1, 1956, in Milwaukee, the son of Felix and Phyllis (nee Hansen) Wypiszynski.  On March 17, 1990, he married Sandy Stark in Waukesha. He worked for Tom's Heating Service for many years until becoming an owner in 2012. He was a skilled and creative woodworker, builder, mechanic and craftsman as well as an avid outdoorsman, and enjoyed fishing, hunting, gardening and agriculture. He approached life with vibrancy, strength, and love and it showed in his many accomplishments and friendships.
He will be immensely missed by his wife, Sandy "Rucy," and their children Amy Wypiszynski, Paul (Becca) Wypiszynski, Kevin (Emily) Wypiszynski and Kristin (Drew) Gilmore, and grandchildren Zachary, Addison, Nora, Grayson, and Landon, all of Waukesha. 
He was preceded in death by his brother Michael, and is further survived by his sisters Susan (Chris) Screven of Tucson, Ariz., and Fay (Fred Kaleel) Wypiszynski of North Brook, Ill., nieces, nephews, other relatives, many cherished friends and several beloved pets.
In lieu of flowers, memorial donations may be made to: Milwaukee Rescue Mission at www.milmission.org or Walleyes for Tomorrow (please send checks to Walleyes for Tomorrow, 224 Auburn St., Fond Du Lac, WI 54935).
Randle-Dable-Brisk Funeral, Crematory and Preplanning Service is honored to serve the family. For further information, please call the funeral home at 262-547-4035 or visit our website at www.randledable.com for directions or to leave the family an online tribute message.