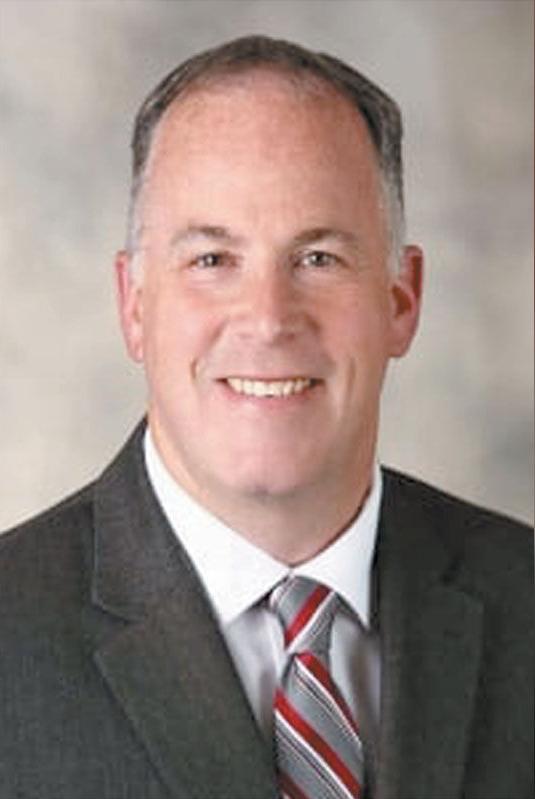 OCONOMOWOC — As the clock ticks on the upcoming spring election, officials in the Oconomowoc Area School District are sharing details on the rationale behind a two-part referendum that, if approved, would infuse a combined $75.45 million into funding school facilities in the years ahead.
In January, the board voted to place a $38.65 million referendum question on the ballot, asking for voter approval for a series of facilities improvements at Oconomowoc High and Ixonia Elementary schools via general obligation bonds.
A separate $36.8 million referendum question also was approved, seeking authority to allocate the funds for a number of projects at OHS, including construction and renovation of art, music and commons space.
OASD administrators held one of multiple public information sessions on the referendum questions on March 2 to hash over how the referendum dollars would be used if voters give their approval in the April 4 election. About two dozen residents attended a meeting in the high school library.
Superintendent Michael Sereno said he and other administrators are available to answer residents' questions about the referendum questions in the weeks ahead.
"Our goal is to make sure people are informed," Sereno said.
One of the overarching themes throughout the referendum discussion has been enrollment, and how the growing communities of Oconomowoc and Ixonia are impacting student counts at schools.
The $38.65 million referendum question includes a number of facilities-related enhancements at Ixonia Elementary and Oconomowoc High schools. In the case of Ixonia, the funding would create six new classrooms and remove the two temporary modular classrooms.
Stacy Yearling, principal of Ixonia Elementary School, said trailers have been use for more than a decade as enrollment counts have been reviewed. With Ixonia poised for growth in the future, district officials are asking for funds to move forward with a permanent expansion of the school.
"If we didn't have those temporary trailers, we wouldn't have enough space," Yearling said. "We've seen a pretty consistent increase (in student enrollment), which is why we are over capacity."
The second $36.8 million referendum question would specifically address a number of logistical issues at Oconomowoc High School, including upgrades to areas of the facility that have been untouched since the venue was built in 1965.
OASD is proposing a series of changes to the high school that would benefit many art and music classes and programs, as well as portions of the physical education spaces.
The existing upper gym, for instance, would be renovated as part of the referendum package and instead would be repurposed for new music classrooms.
OHS Principal Jason Curtis said the music program in its current iteration is beyond capacity.
"Our band room is original to the building and hasn't been remodeled at all," Curtis said. "It is a very tight space that we have grown out of."
Similar comments were shared about choir and orchestra and many of the art classes.
Some of the proposed changes encapsulated in the referendums are behind the scenes, but would enable the district to make energy-efficient upgrades. The $38.65 million question, for instance, includes the planned replacement of 60-year-old steam-based heating system with a water-based one.
"It is much more efficient," Greg Maroo, director of buildings and grounds, said. "It provides better energy savings."