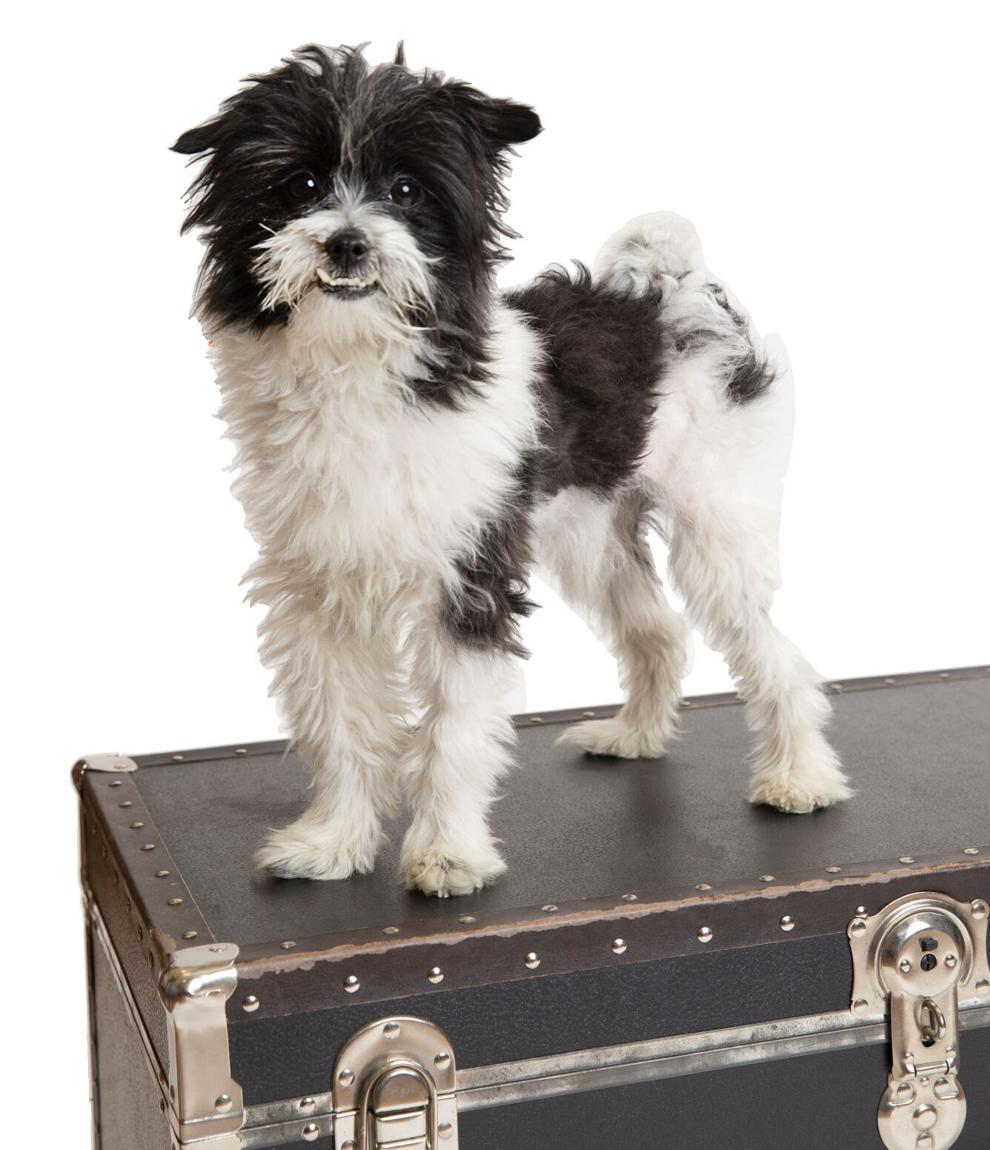 Pets and pet adoption have taken on new significance since the start of the pandemic more than a year ago. As we continue to emerge from COVID-19, the importance of canine (or feline, reptilian, amphibian or pescatarian) companionship has risen to new levels in our lives.
"While 2020 was a challenging year, and 2021 has been more of the same, pets seem to have come out of it as the winners," says Jennifer Smieja, marketing and communications coordinator at Waukesha's Humane Animal Welfare Society (HAWS).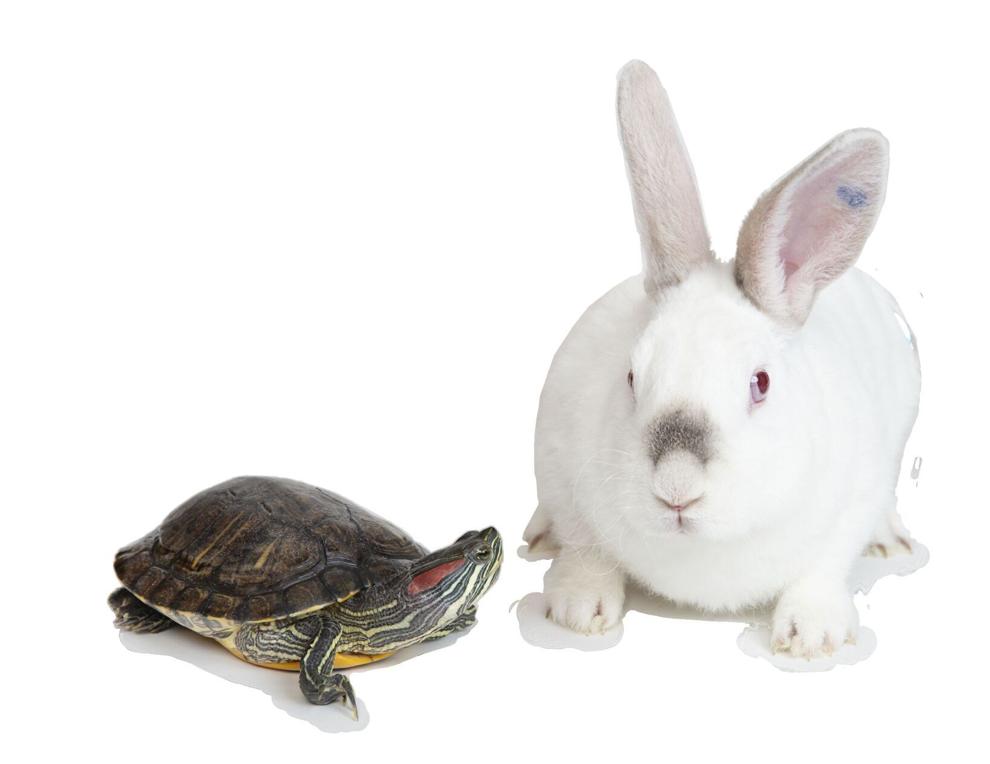 Common sense might tell you that adoptions have skyrocketed during the pandemic, but that's not exactly the case. Surprisingly, 2019 saw 4,200 animal adoptions at HAWS versus 3,800 in 2020. "While the number of adoptions decreased, the number of animals coming into HAWS, either as surrenders or strays, also decreased," Smieja says. "So HAWS' percentage of animals coming in versus going out in 2020 was actually up."
That tracks with the national trend. 
According to 24Pets' ShelterWatch report (which covers more than 1,190 — or 35 percent of — animal welfare organizations nationwide), the number of animals available for adoption was down more than 50 percent since the start of the pandemic due to distancing restrictions, shelters closing and other pandemic-related factors. However, as the number of available adoption animals has decreased, the demand for them has proportionally increased.
At HAWS, the length of an animal's stay has decreased dramatically, Smieja says. "Demand for pets continues to be up," she says, adding that other animal welfare organizations have reported similar trends.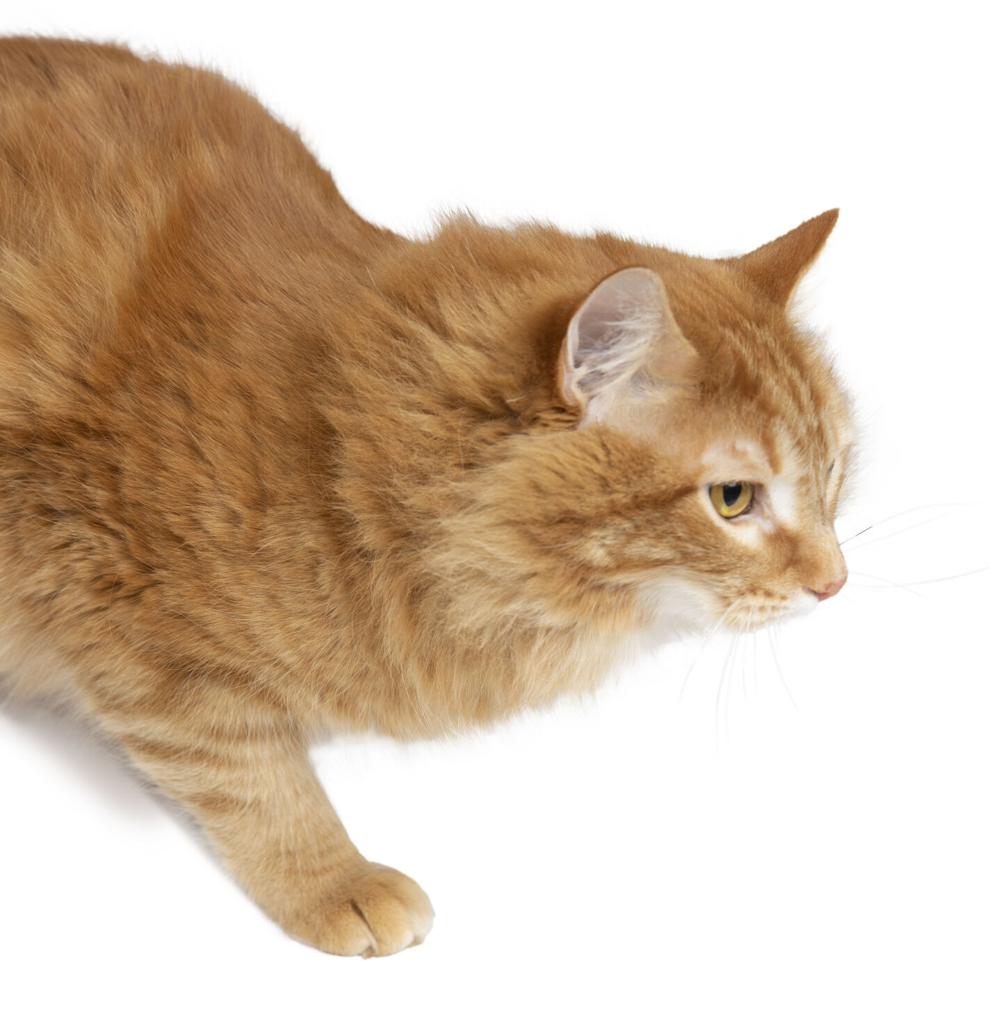 Finding Families
Dogs, puppies, cats and kittens represent the majority of adoptions at HAWS. "At one point in late spring of 2020, our entire cat ward was empty," Smieja says. "Every feline in the building was adopted out, which was amazing."
And when prospective pet parents look for the next addition to their family, there often isn't a particular breed they're looking for, Smieja explains. "Some people like pets with fluffy coats; some prefer those with smooth coats," she says. "Some adopters specifically look for a small dog, and some love those 100-pounders. Sometimes an adopter comes in looking to help what they refer to as 'the most deserving pet in the shelter' — maybe one that has been here the longest or has specific needs."
Small animals such as hamsters and guinea pigs are gaining in popularity, as well, she notes, adding, "These 'pocket pets' are great as starter pets for families."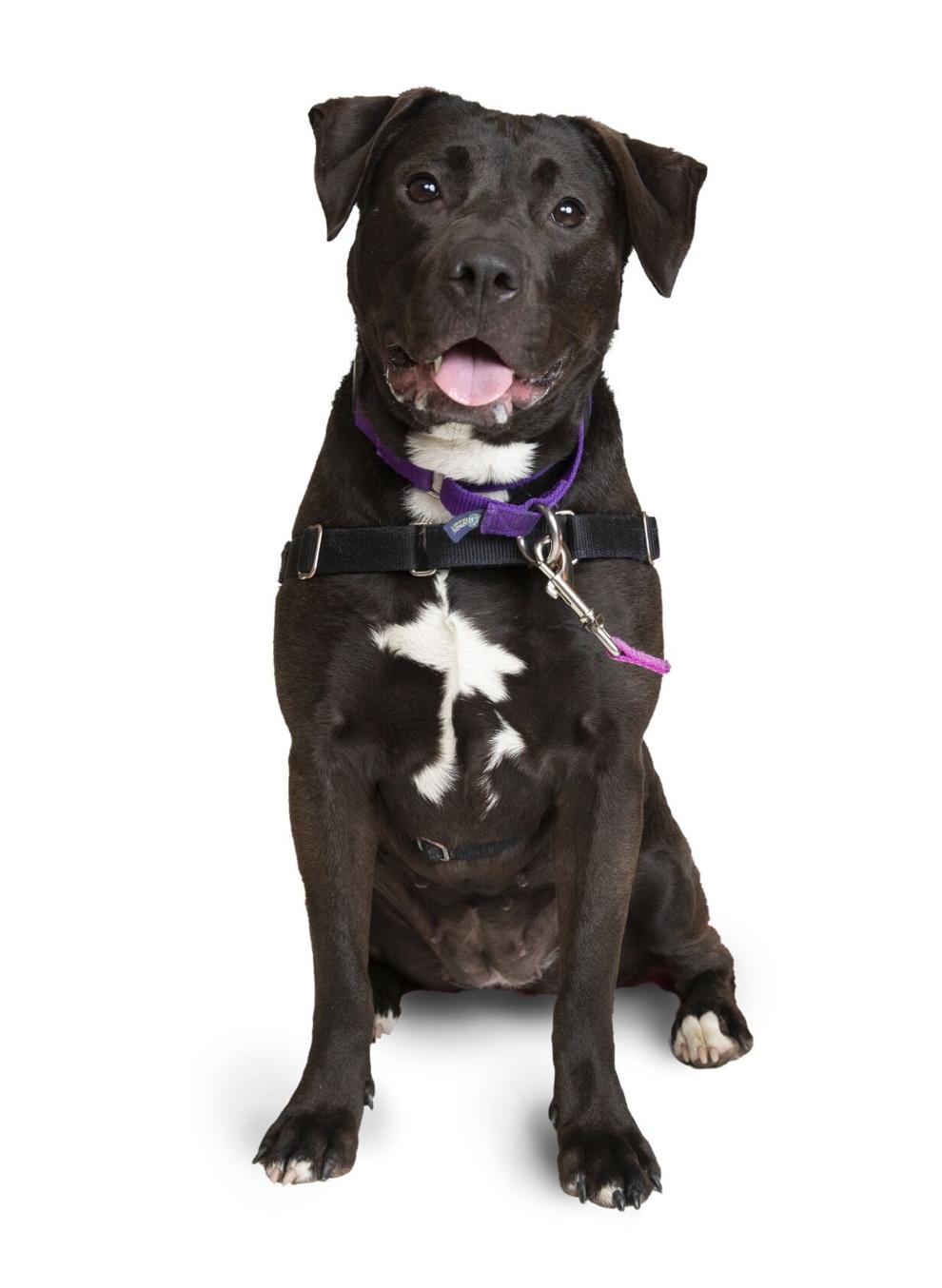 Smieja also celebrates the fact that some long-term HAWS residents finally found their forever homes.
"One was Monkey the cat, a 13-year-old who first arrived at HAWS in July 2019," Smieja recalls. "After spending so much time at HAWS, she became very popular with our staff. And when she was adopted in March of 2020, it was something to celebrate." (Monkey was renamed Edith Grace — see the next page for her story.)
Emotional Anchors
The importance of pets in our lives, particularly during a time of isolation and anxiety, underscores the reasons for adoption, Smieja says.
"Pets provide companionship and a listening ear, but they also teach responsibility, empathy and compassion," she says. "They make us get up in the morning at a reasonable hour. Dogs get us outdoors and socializing. Cats and guinea pigs give us great pictures for our social media feeds."
And every work-from-home owner has a similar story: "They all make Zoom meetings much more fun," Smieja shares. "I was in a video chat when one of my dogs jumped up to lick my face — that started a round of 'meet my pet' during the session. It was a great stress reliever for everyone."
Another positive trend is that owners are more patient in training their pets and are using HAWS resources to work with their animals, she says. "If they're struggling with behavioral issues, they've been contacting us for consults or taking in-person or online classes to improve their relationship with their pet," she explains.
And owners in financial need can take advantage of the HAWS Pet Pantry.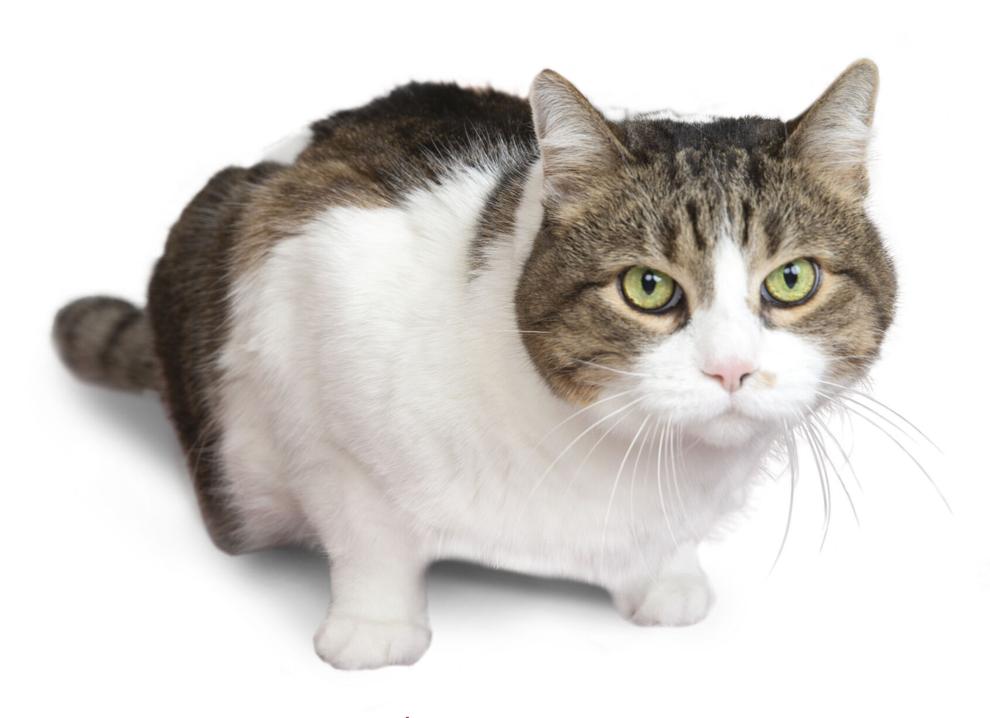 "It has all kinds of pet supplies available, from food to general care items," Smieja says. "Owners can get them from us — no questions asked — by either stopping at our shelter or meeting us out in the community at various locations for one of our weekly Pet Pantry visits."
Smieja also shares that the high demand for adoptable pets and having plenty of available space when those pets find quickly homes have produced another heartening benefit. 
"HAWS has been able to continue, on a regular basis, the transport of at-risk pets from overcrowded shelters in other areas, including the special Wings of Rescue flight transports during recent weather hardships," Smieja says. "Our community has embraced pet adoption and is saving lives." MKE
---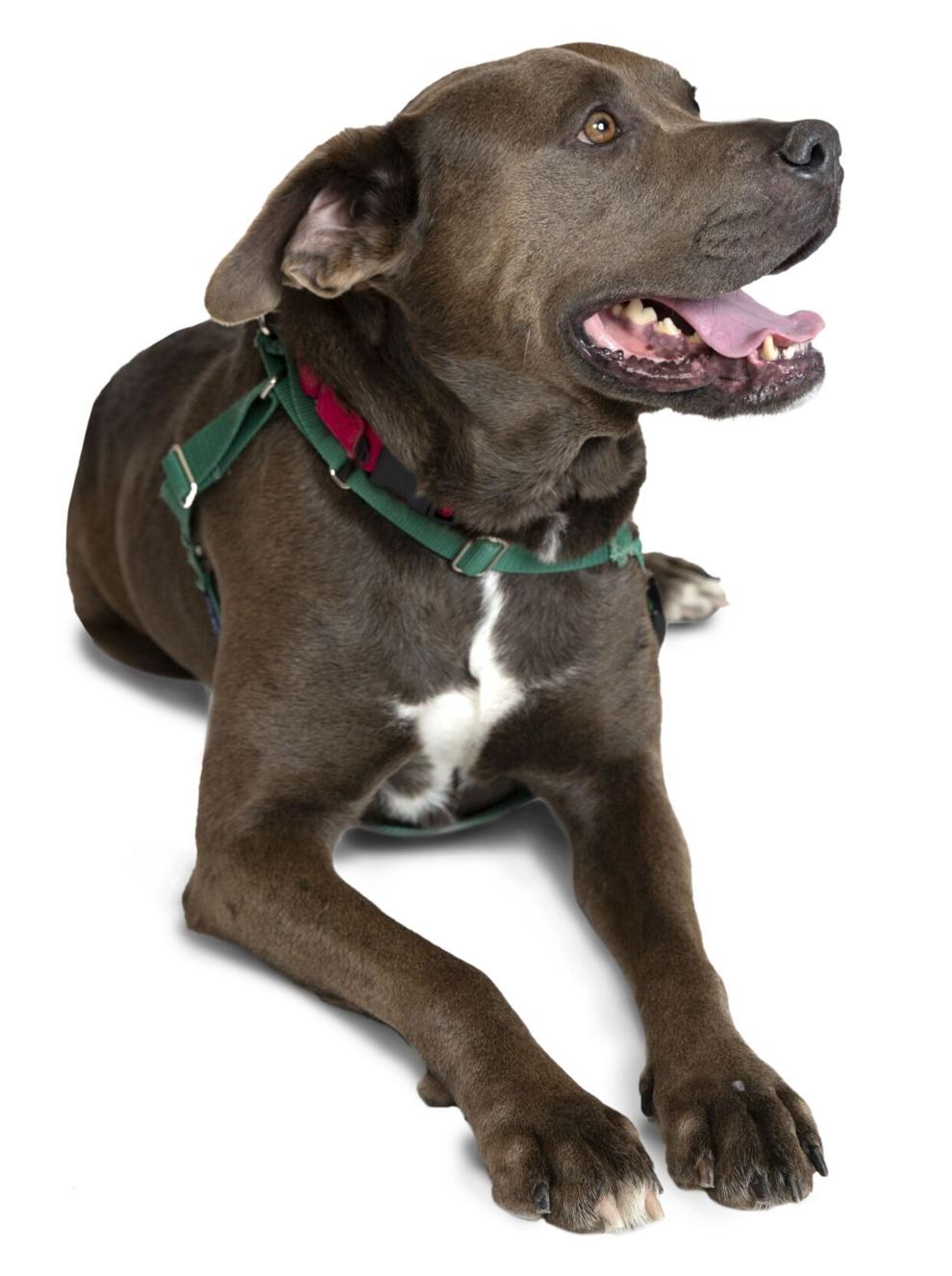 Happy Home, Happy Hearts
Adopting an appropriate pet, especially in times of emotional struggle, can have a huge — and hugely positive — impact on our mental health. These pandemic adoption stories from HAWS, as told by the adoptive pet parents, are, well, proof positive!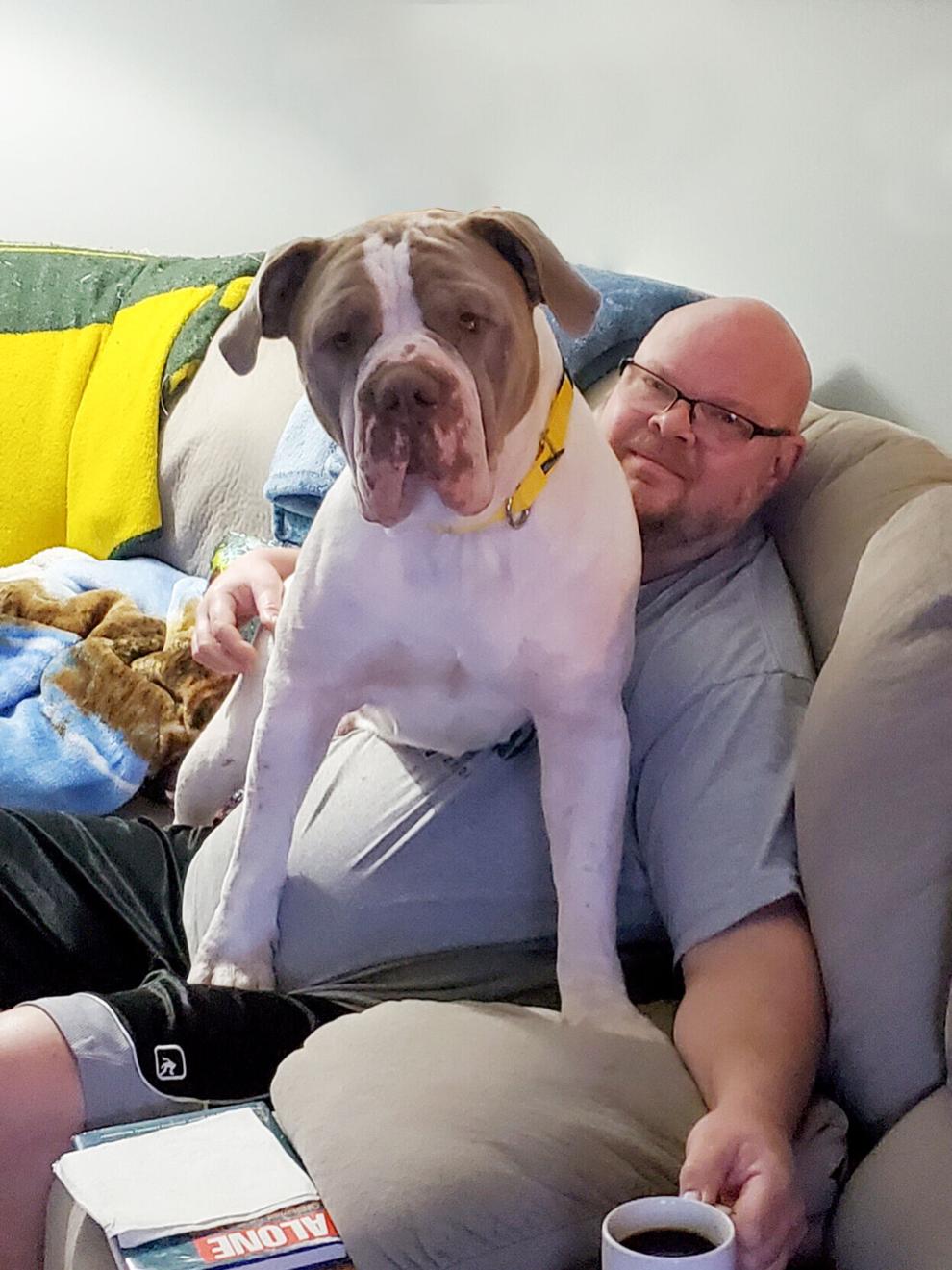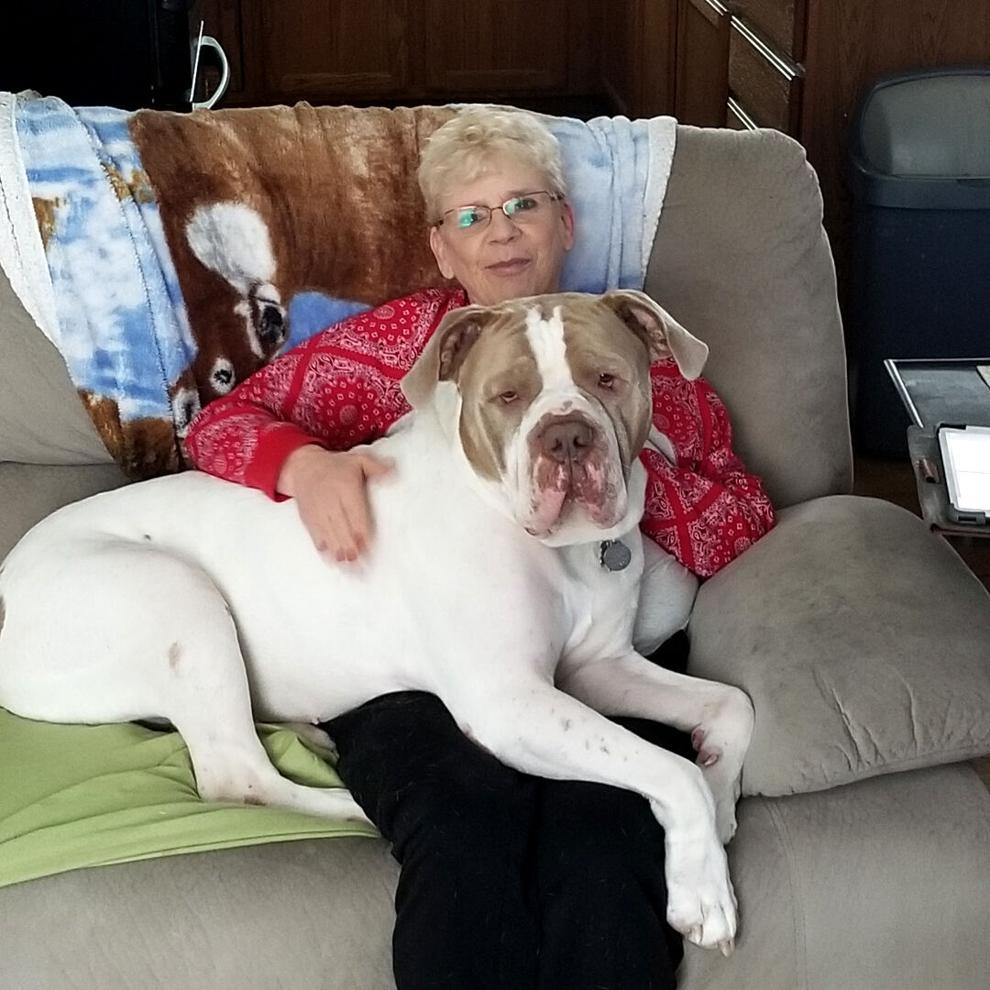 Loki
Breed: Mostly American Bulldog
Age: 4½ years 
Owners: Debra and David Christensen, Montello
About Loki: We adopted Loki on Dec. 1, 2020. Loki was the name that he had at HAWS, so we just kept it — but it fits him well. We were told he came from an overcrowded shelter in a different state. He was displaced due to a hurricane.  
Loki's personality: He's a character. After the first snowfall, he was so funny — he put his head in the snow and just started rolling around. The way he sits makes us laugh all the time, and when he gets a toy, he tries to shake it, but he's clumsy and falls. My husband's recliner is now his. 
What does Loki mean to you? Loki makes everyone he meets laugh. He thinks he's a lap dog and wants to sit on you. He sure has filled our days!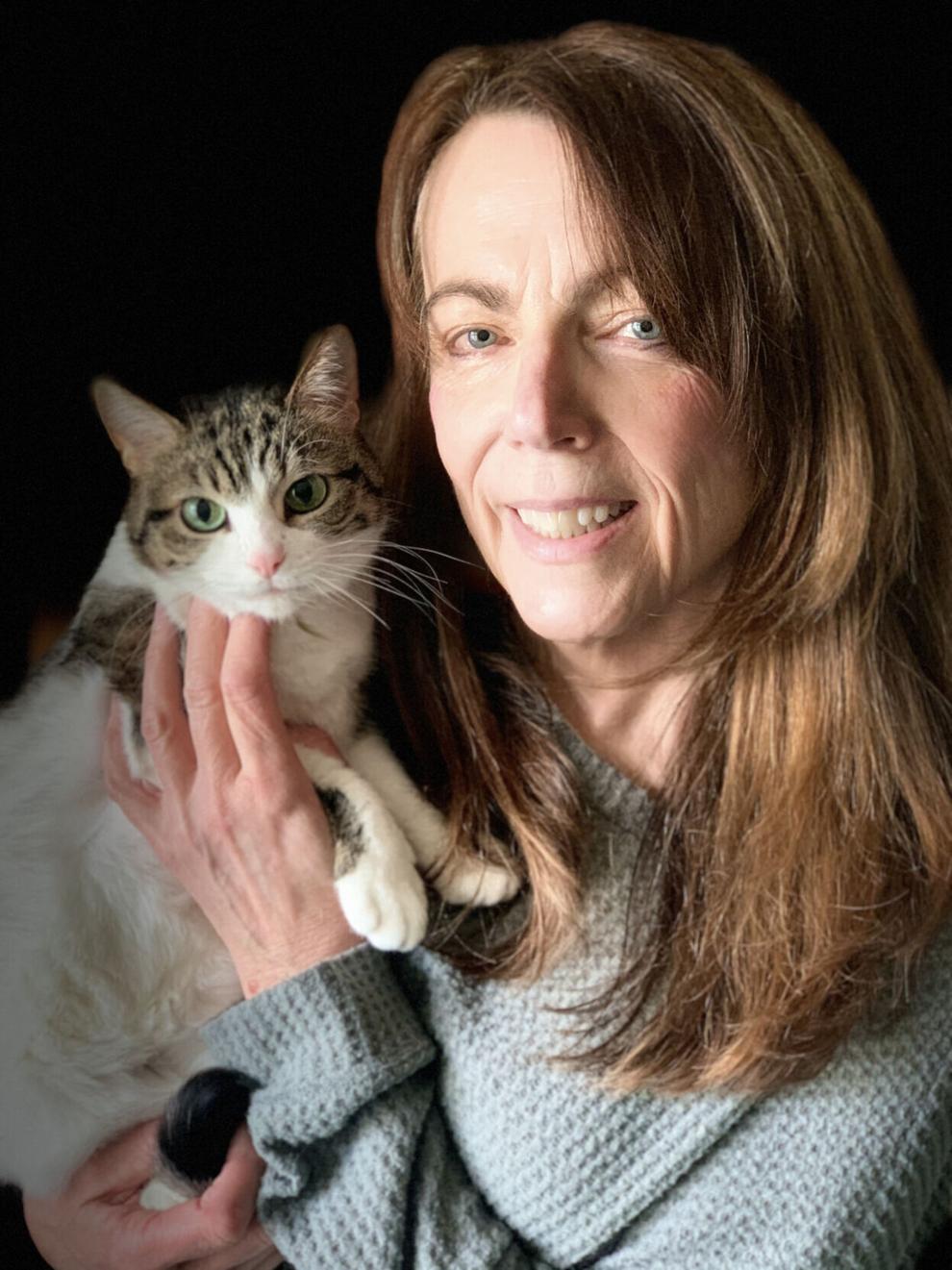 Edith Grace
Breed: Domestic shorthair cat
Age: 13
Owner: Sue Szymkowski (Susie Austin), Delafield 
About Edith Grace: Edith Grace was adopted on March 24, 2020. She's named after a friend of mine, Ed, who died from cancer a few weeks afterward, and our last family pet, Gracie, who died in October 2019. Ed and his partner got to see pictures of Edith and were so happy about her. Ed died a week after I adopted her, and now she is a loving reminder of a beautiful 45-year friendship.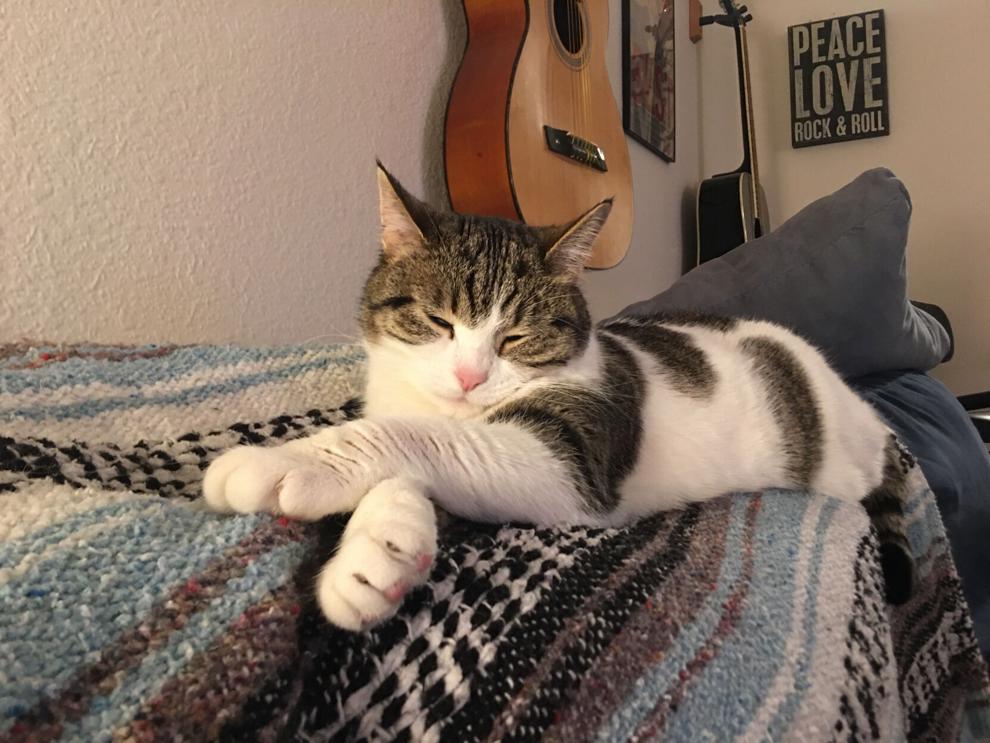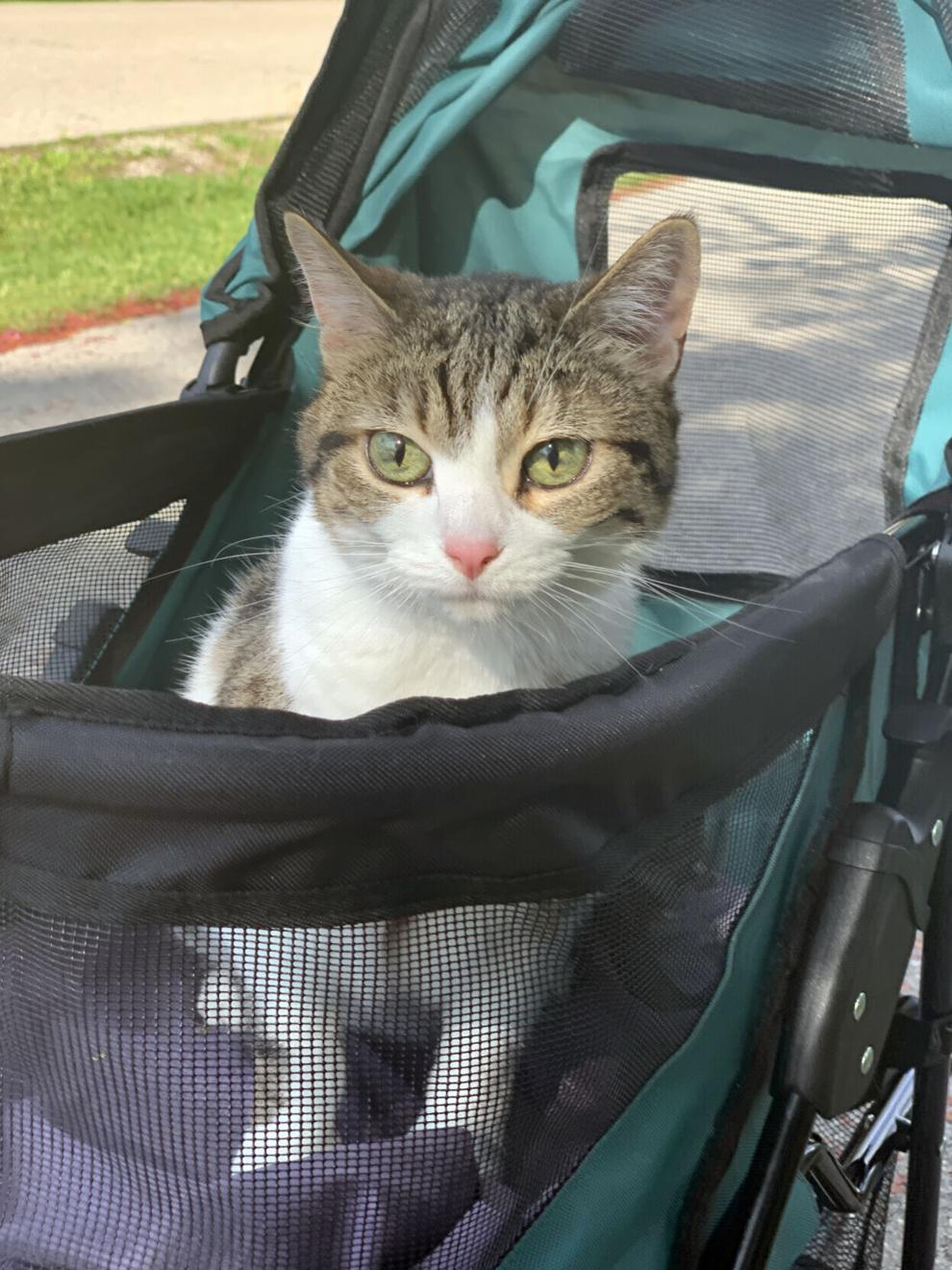 My family has always adopted from shelters and rescues. When Gracie died in October, the HAWS website was the first place I looked. I fell in love with a cat named Monkey. After her original owner died, she had been adopted twice and returned. In the adoption room, Monkey wouldn't even look at me and tried to get as far away from me as possible. After three short visits with her (I kept leaving and coming back to the room on purpose), she came right up to me and even sat on my lap! I took her home and Monkey was rechristened Edith Grace. 
Edith made herself right at home. She jumped on the bed and would always be in whatever room I was. I laughed the first time I opened a can of cat food: She knew the sound and came bounding into the kitchen. 
Edith Grace's personality: Sometimes she looks really crabby when she wakes up. Her "meow" is raspy, which adds to it and makes me laugh. She also runs from window to window if she sees another animal outside. Edith Grace loves batting toys around, taking stroller rides and sleeping at the top of her five-foot-tall kitty perch. She celebrated a birthday recently, and we held a fundraiser on Facebook, on her behalf, for HAWS. 
What does Edith Grace mean to you? I wouldn't trade this 13-year-old cat for anything! She is funny, loving and not afraid of other people.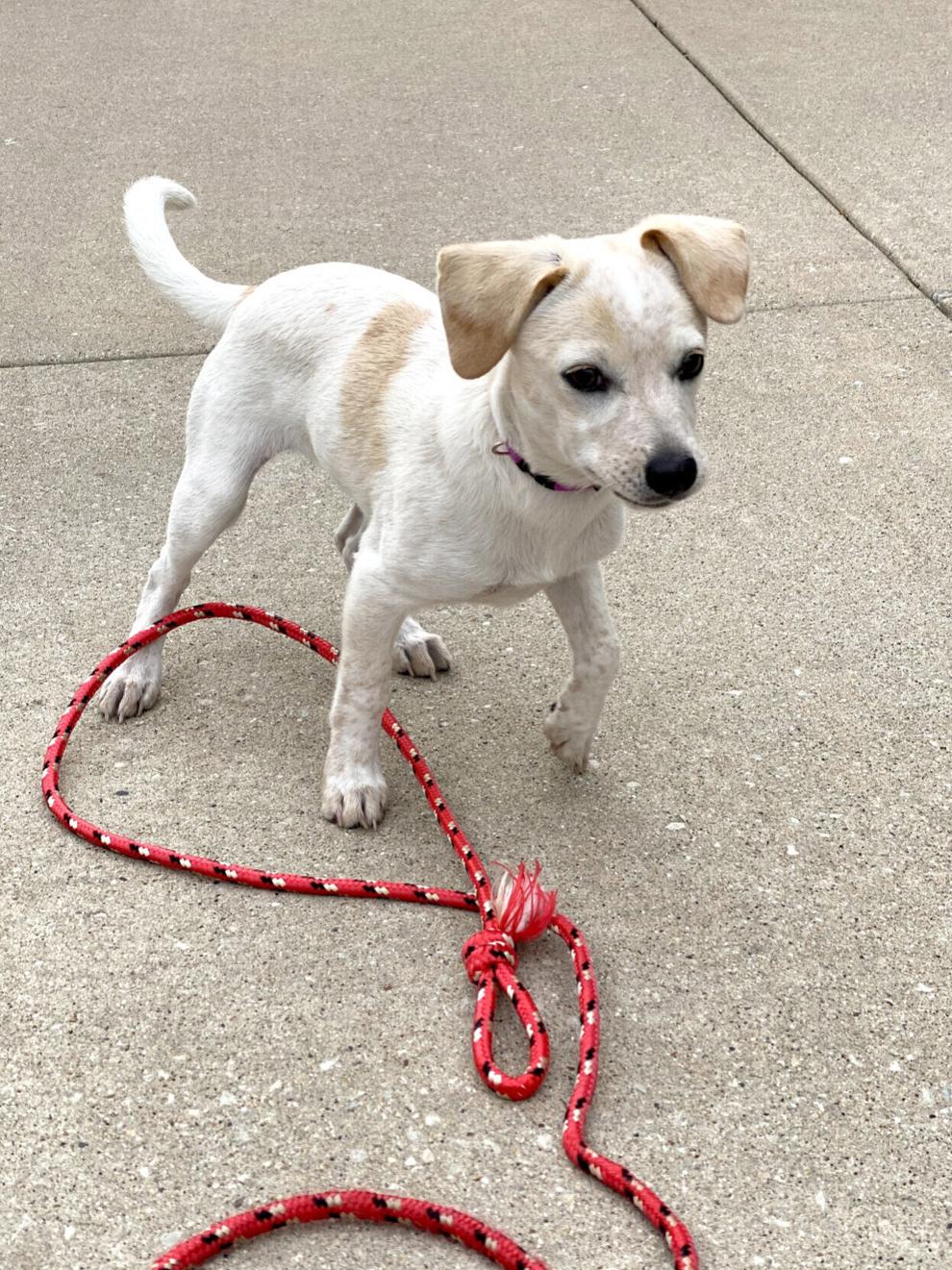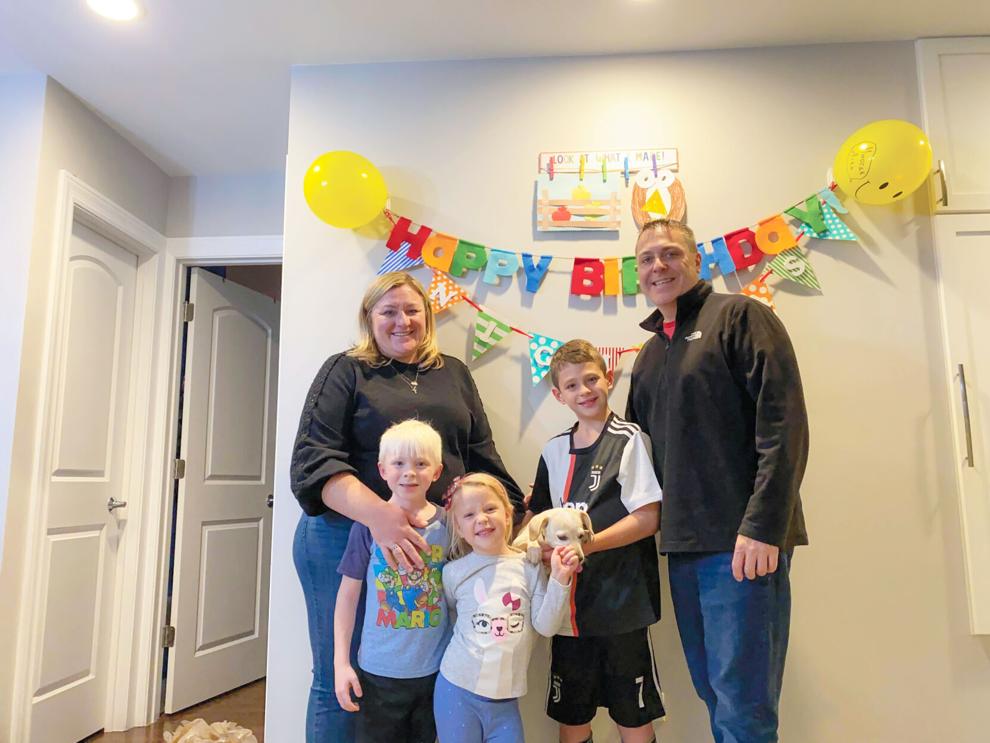 Sammie
Breed:Australian Cattle Dog, Miniature Poodle, Shih Tzu
and other breeds
Age: Almost 11 months
Owners: Irene and Mark Czerniuk, with children Nicholas, Luca and Ariana, of Norridge, Ill.
About Sammie: We adopted Sammie on Aug. 7, 2020. All three kids named their stuffed animal dogs Sammy and said it would be the name of our pup one day. Since she is a girl, we changed the spelling to Sammie. 
When the pandemic hit, and our normal busy lives came to a screeching halt, we figured it was a perfect time to adopt. Sammie was part of a litter from Mississippi called "The Fab Five" by HAWS. I submitted applications to a couple local shelter/rescue centers closer to our home, but they were extremely busy and the demand for pets was super high. So I decided to start following HAWS on Facebook and checked daily for dogs.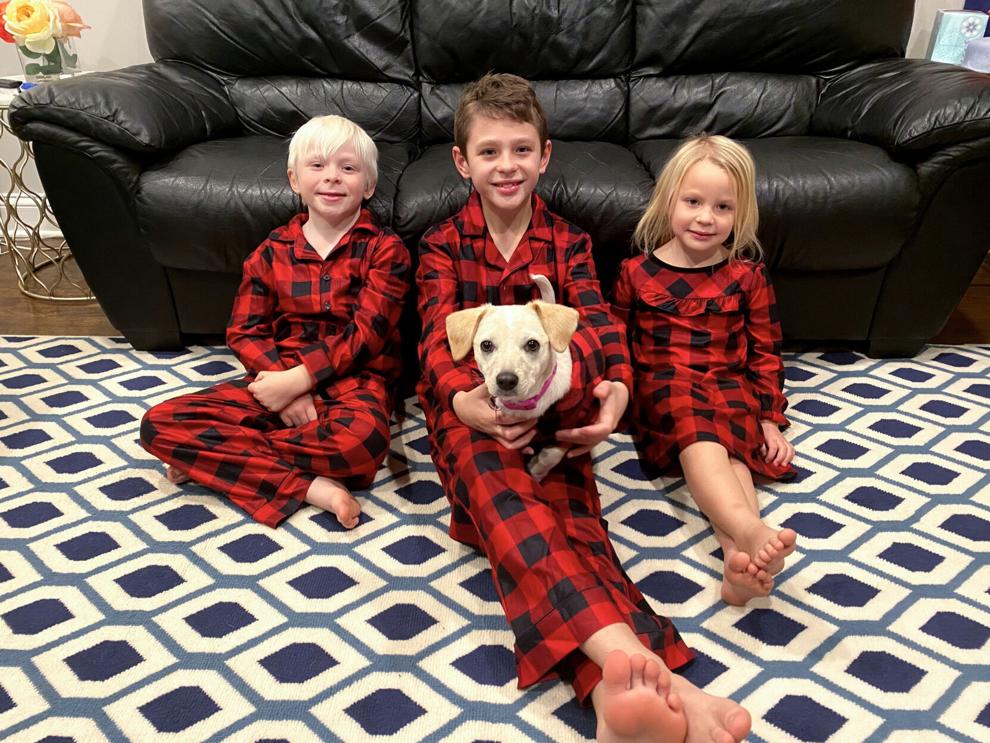 On Aug. 5, a post about the "Fab Five" pups showed up on my feed — the first five people to send the application would be able to adopt, and we were the third pick.
When we drove to Waukesha, the pups were set up outside in a small, gated area. One kept hanging around our son Nicholas. When he sat down on the grass, she snuggled next to his legs and fell asleep. That was Sammie. 
Sammie's personality: She brings so much happiness and love to our hearts. Sammie loves her walks, playing with her toys and chasing the kids outside. She also loves to cuddle, kiss and fall asleep with the kids. They've taught her how to sit, lie down, and give paw, fist bump and high-five. She'll do almost anything for a treat. And she sits like a human and we just laugh. We call her "re-dog-ulous" for her silly antics.  
What does Sammie mean to you? Sammie gave us all a bit of security and made us all feel safe and calm during a crazy, unprecedented time. She helped the kids cope with staying home and not being able to see family and friends. She is very much a part of
our family. MKE