Maybe it's the record store where you bought your first LP or CD with your very own cash. Or the custard stand you loved when you were little and where you now treat your own kids (or grandkids).  Or the new neighborhood speakeasy that's a blast from the past from the moment you utter the refreshing secret password. Read on for ten retro-tastic Milwaukee area spots that are true classics — or new classics — for nostalgia buffs or just fans of good fun.
Bowling & Entertainment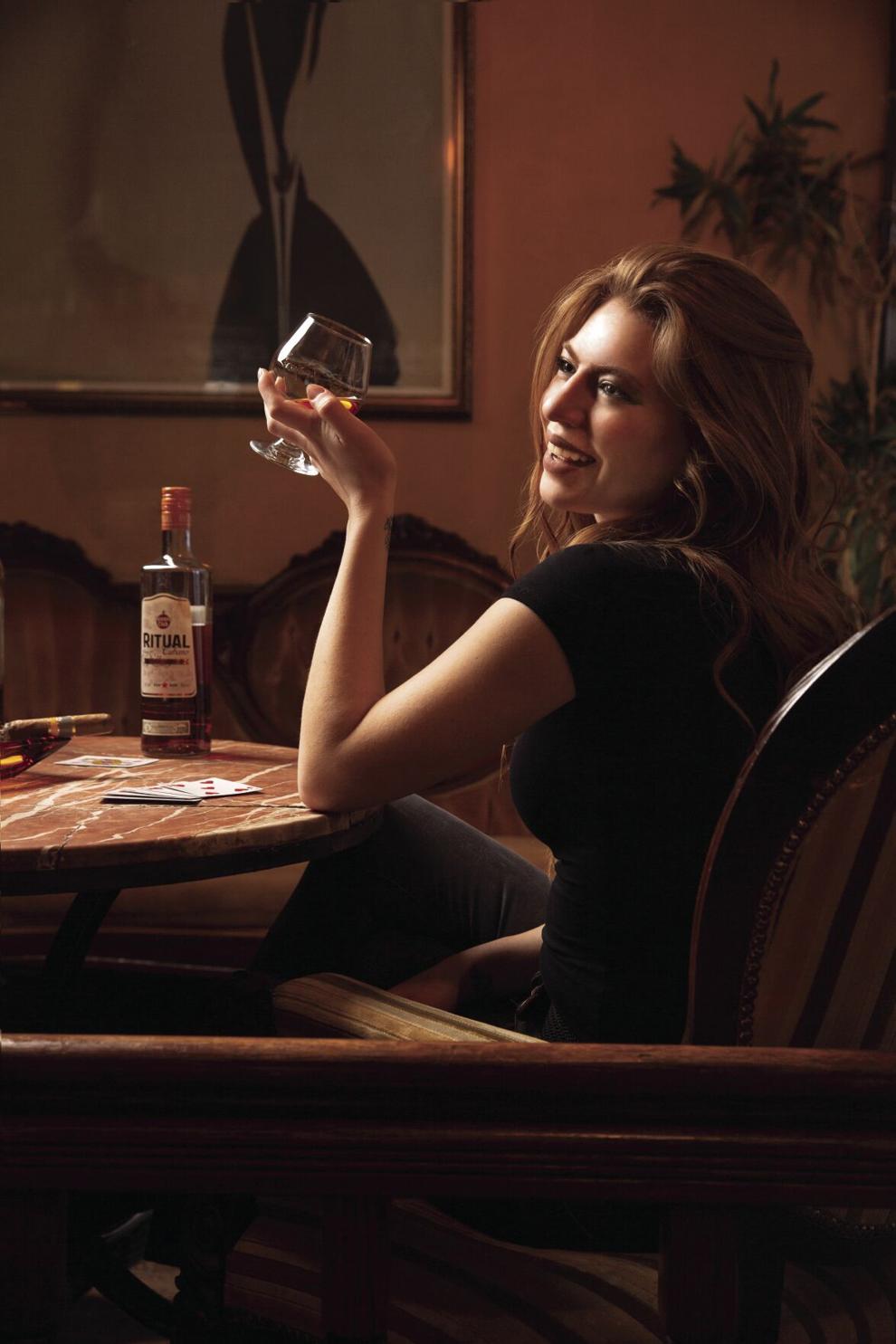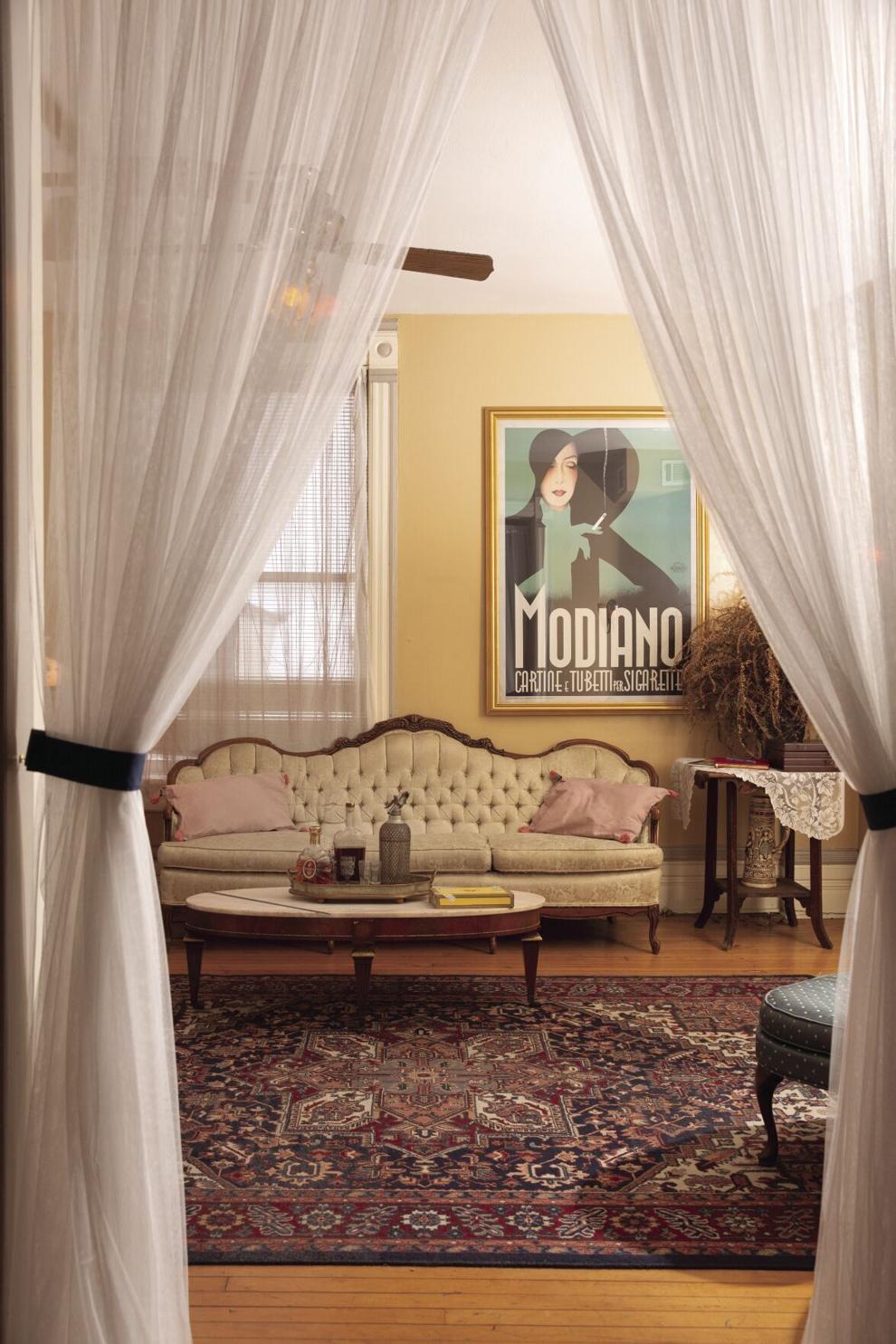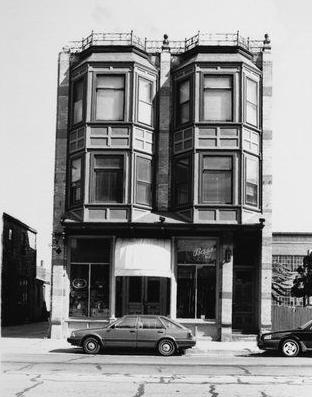 Shaker's Cigar Bar
Step into Shaker's Cigar Bar on South 2nd St., and you're following in the footsteps of Schlitz Brewery barrel makers, gangster Al Capone and his brother Frank, notorious serial killer Jeffrey Dahmer (a Shaker's fan) and upwards of a dozen or so paranormal spirits who aren't the least bit shy about letting you know you're invading their ghostly space. Opened in 1986, Shaker's is the latest tenant in a stately John Paulu-designed building erected in 1894 atop a former cemetery. Originally a Schlitz Brewery cooperage, it eventually became a speakeasy operated by the Capone brothers below a (wink, wink) soda bottler and thriving brothels. One of those working ladies was a teen named Molly Brennan who was sent to an early grave by — depending on whom you ask — a jealous lover or a wealthy neighbor who wasn't happy about her spotting him in a house of ill repute. Shaker's owner Bob Weiss believes he found her bones buried in a wall during a 2001 remodel. These days, Shaker's welcomes amateur ghost hunters, foodies, whiskey and wine connoisseurs, and, as Milwaukee's only licensed cigar bar, fans of a high-end smoke.   — LA
---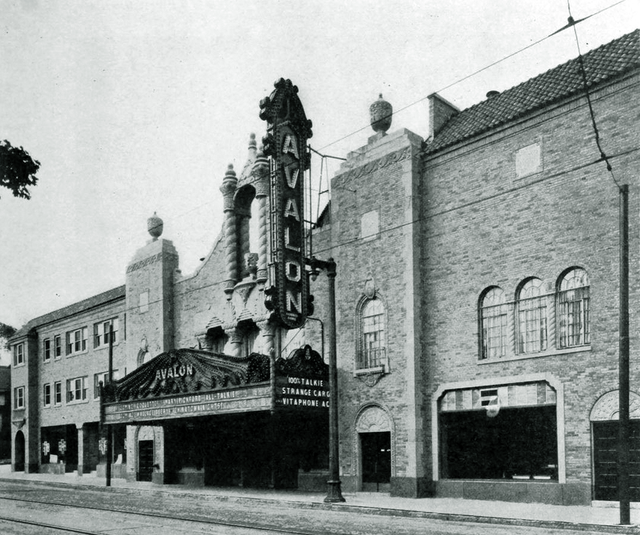 Avalon Theater
"Fantastico," you sigh as you contemplate the twinkling stars on a warm evening in Granada, Spain. 
Well, not quite: You're really settled into a comfortable seat at the Avalon to enjoy a movie with your significant other, and you're appreciating the ambience of the updated atmospheric theater. Designed by architect Russell Barr Williamson, a one-time draftsman for Frank Lloyd Wright, the theater on Kinnickinnic in Bay View originally opened in 1929 as the first Wisconsin theater to offer "talkies" (and it hosted stage shows as well). The Avalon was one of several atmospheric theaters to open in Milwaukee — with their "starlit" ceilings, exotic décor and Old World designs, these performance halls transported patrons across the Atlantic for a immersive and romantic experience.
Closed in 2000, the Avalon was purchased by Lee Barczak in 2006. After years of investments in renovations, the theater reopened in 2014 with the same old world charm but lots of modern upgrades and conveniences: LED lights in the ceiling, 240 wide and comfortable leather seats with fold-out tables for eats and drinks, and updated HVAC, plumbing and electrical, ADA-compliant restrooms, a lounge, new decorative glass, a new "old" marquee, and the adjacent Mediterranean-influenced restaurant Mistral. Truly a tiempo maravilloso!    —DB
---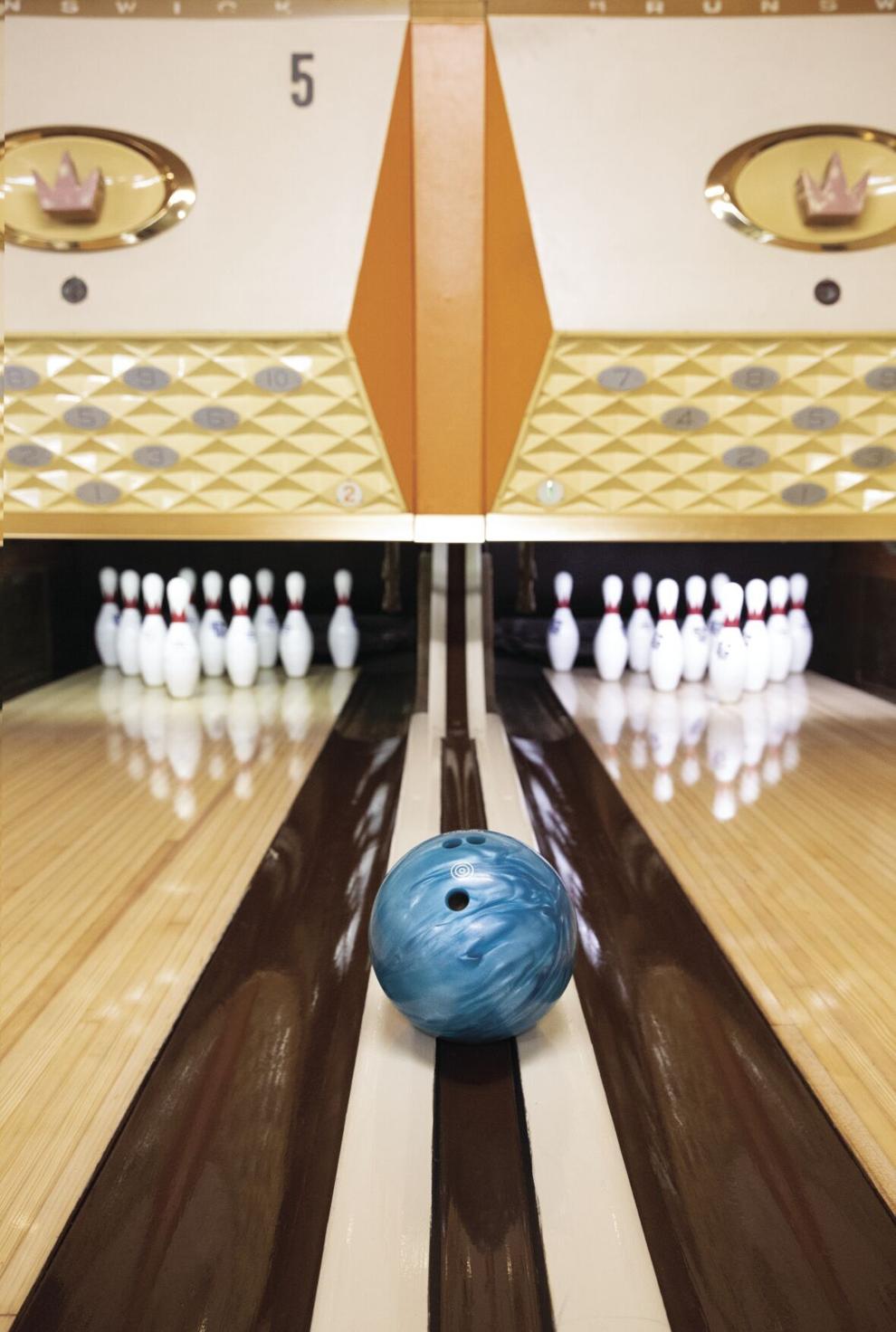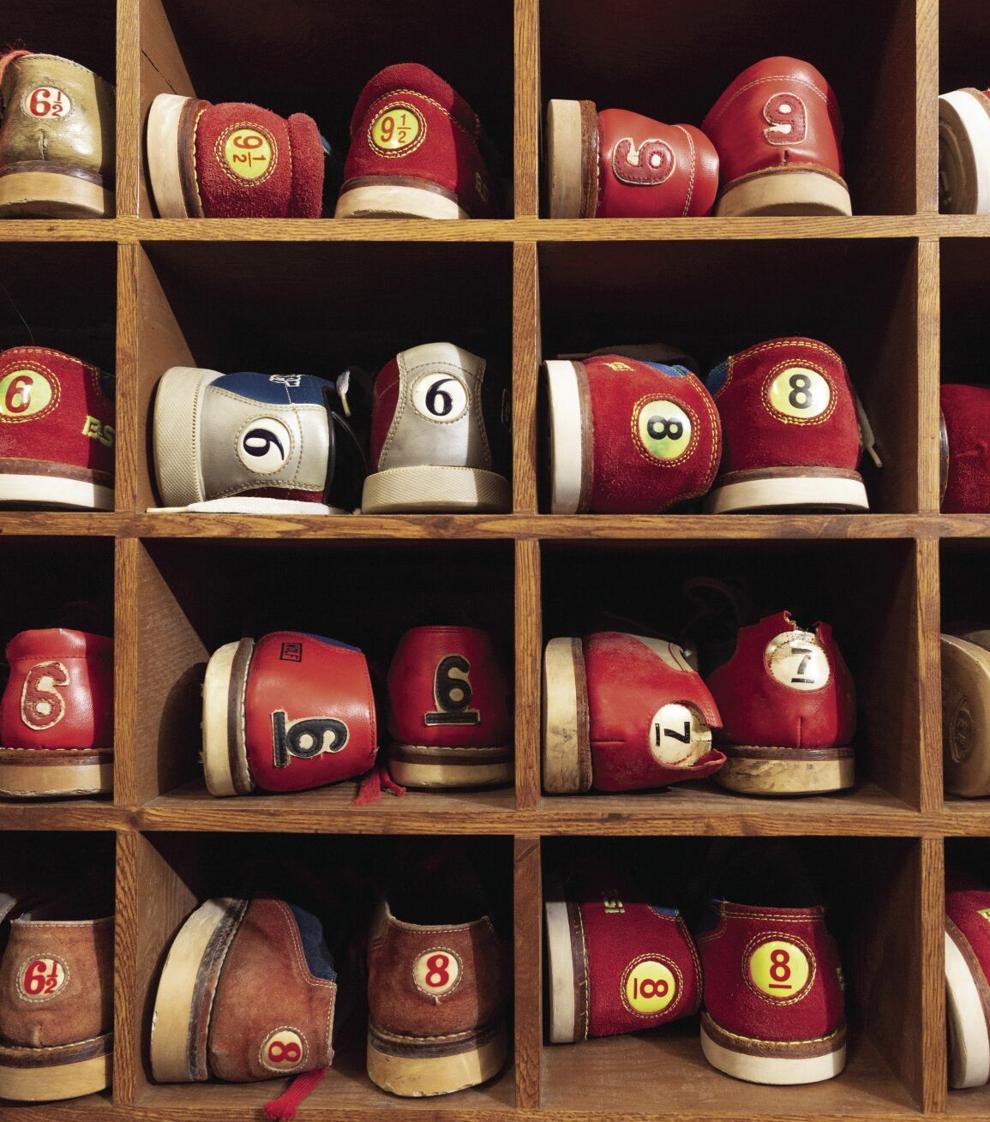 Falcon Bowl
I grew up in a bowling family. Odds are you did too. In short: Wisconsin's bowling culture is ironclad, proud and more than a century old. At the heart of that culture are a half-dozen lanes tucked into the basement of Polish Falcons of America Nest 725 — opened in 1945 and the only Wisconsin home of a national fraternal organization founded in 1887 — that sits on a corner just off of Humboldt Avenue on Clarke Street in Milwaukee's Riverwest neighborhood. The lanes, built at the turn of the twentieth century, are the sixth oldest in America, refurbished with Brunswick's finest in the mid '60s and left pretty much alone since. Same goes for the equally delightful vintage Formica tables on which to set your beer or cocktail when it's time to roll. Owner Lynn Okopinski stocks both locally made craft and domestic brews, recommends brandy and sweet soda if you're new to imbibing and happily notes that her patrons' affection for Milwaukee's tried-and-true shot-and-a-beer is alive and well. Okopinski, 73, says she's oldest kegler in her league and hosts bowlers from all walks of life, but currently requires kids to be accompanied by adult until the pandemic passes.   — LA
---
Eat & Drink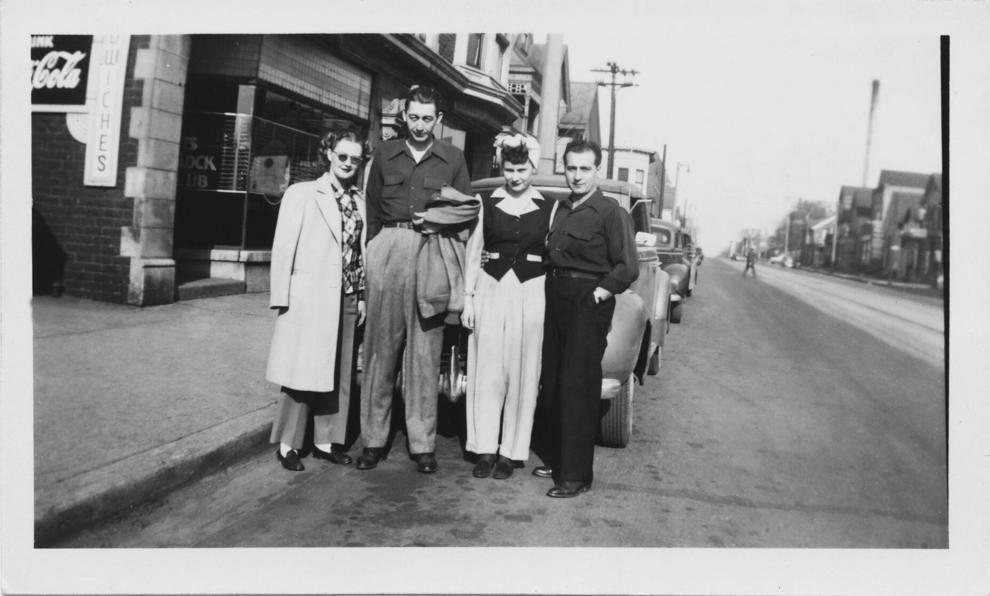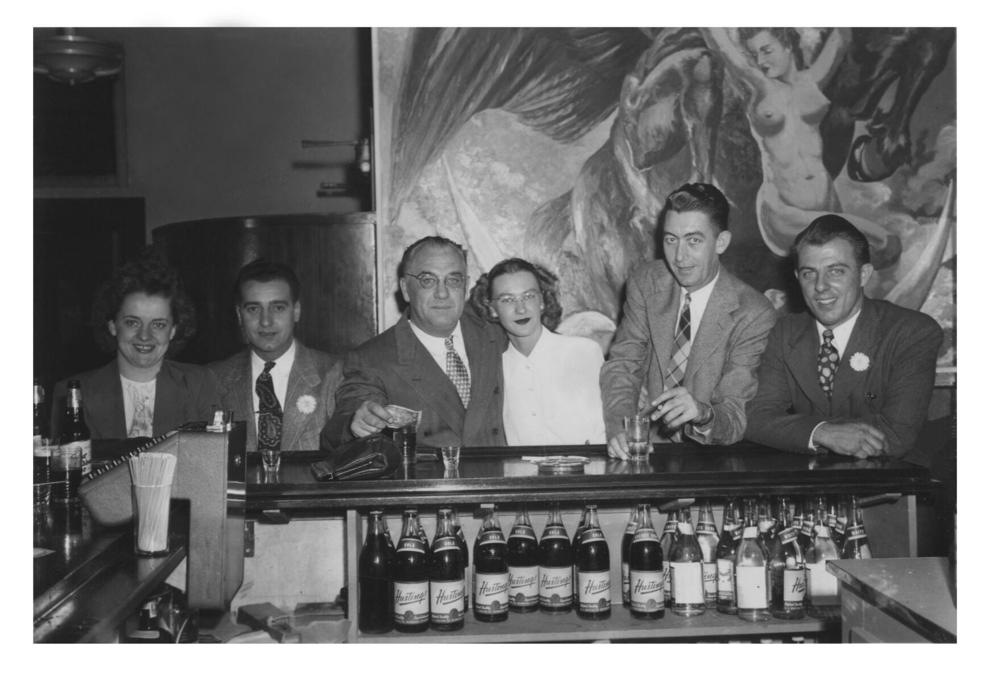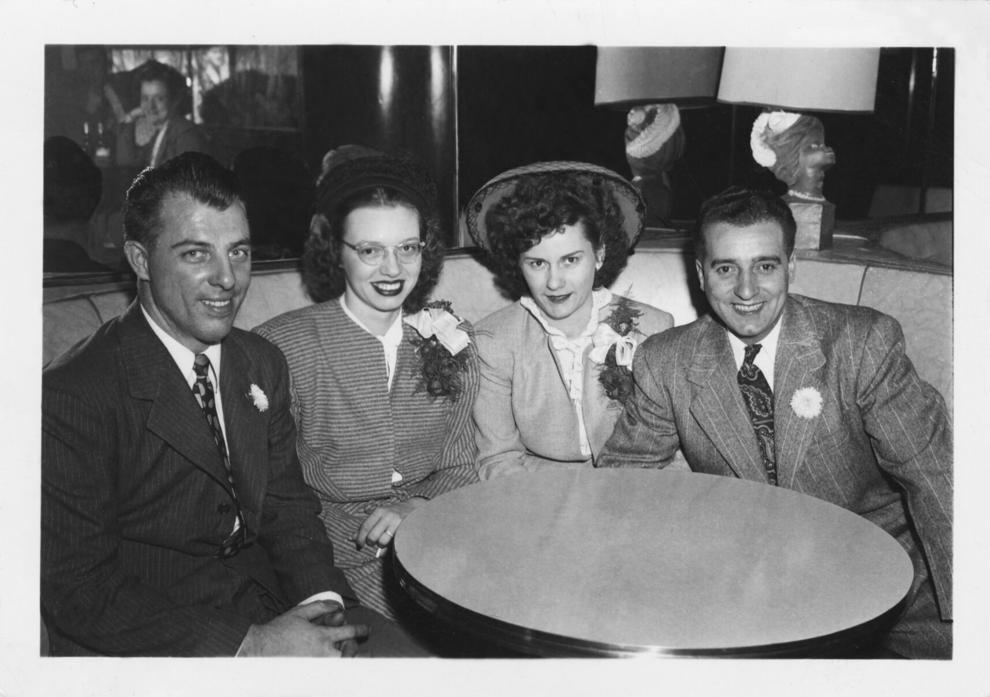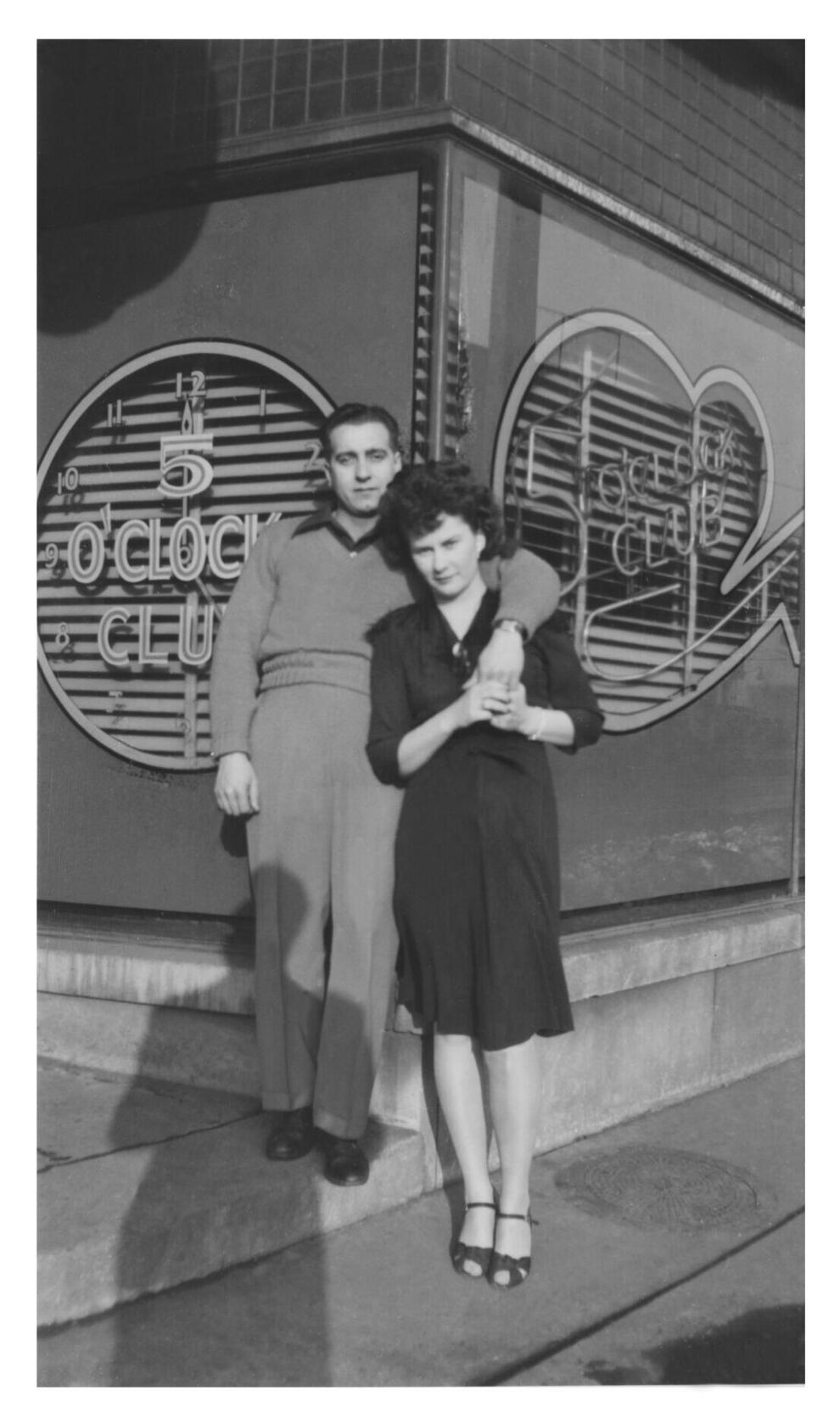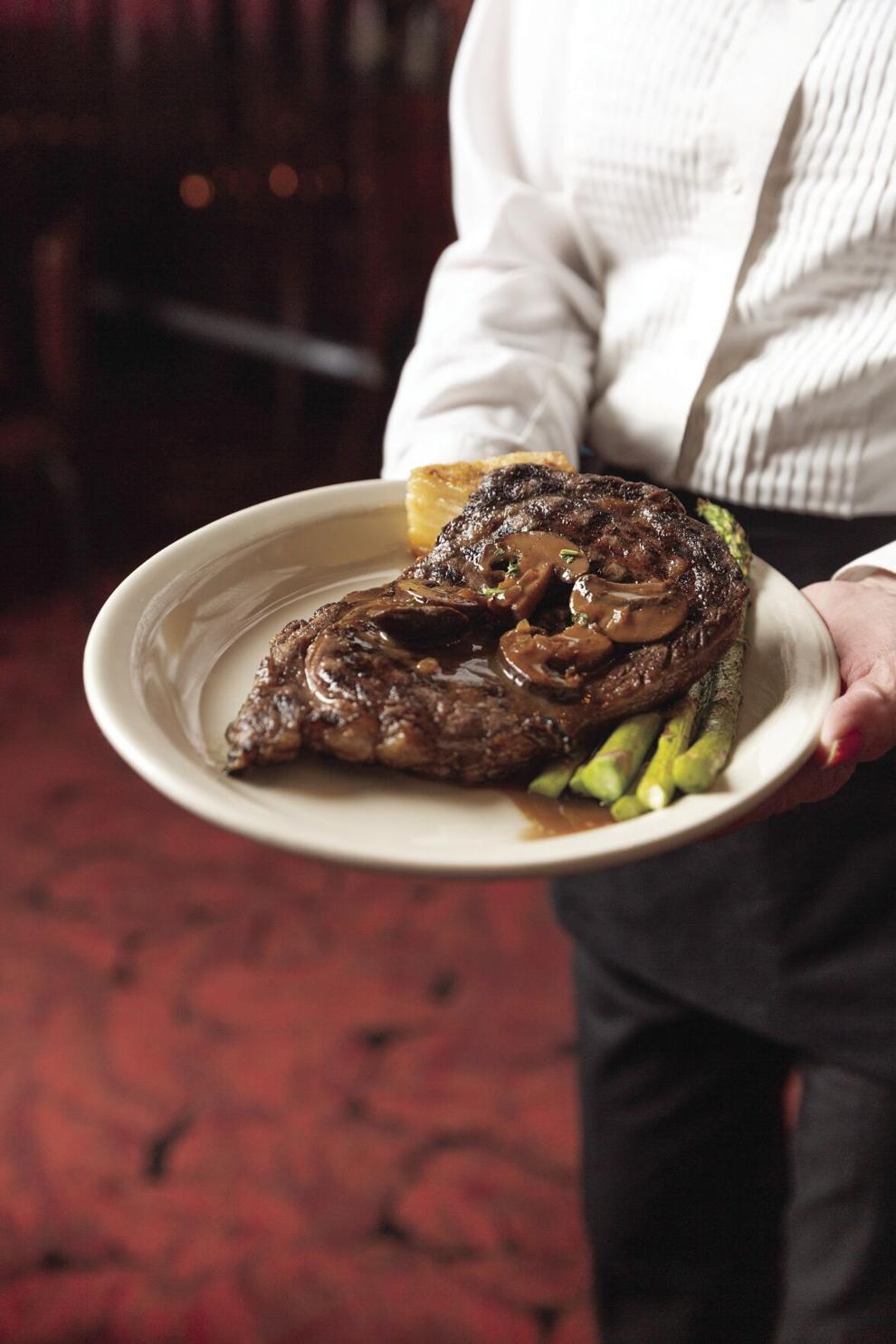 5 O'Clock Steakhouse
An epitome of MKE retro, the 75-year-old 5 O'Clock Steakhouse continues to draw regulars from multiple generations. "Some guests have been dining here since the 1950s and '60s," says managing partner Stelio Kalkounos. The west State Street building has history to spare: "The restaurant was a pharmacy during prohibition and had an extensive selection of cigars to complement your 'prescription alcohol/medicine,'" Kalkounos says. The oldest item found at the club was a mural hidden behind a mirror that dates back to late 1930s, which has now been professionally repaired and restored.
A favored 5 O'Clock order for a Milwaukee patron, Kalkounos says, might go as follows: a couple brandy Old Fashioned sweets to start, shrimp cocktail or scampi for an appetizer, 16-ounce filet mignons ("which the experienced diner here knows will provide a great second meal at home"), a glass of cabernet with dinner and perhaps a slice of homemade strawberry cheesecake or a Brandy Alexander as a finisher. And the steakhouse has a nationwide reputation. Among its celebrity visitors are Don Rickles, Disturbed drummer Mike Wengren, Porno for Pyros lead guitarist Peter DiStefano, actress Joanna Kerns, actor Jason Momoa, The Black Keys, Alabama Shakes, Kings of Leon, Rick Springfield and politicos Herb Kohl, Scott Walker and Russ Feingold.    —DB
---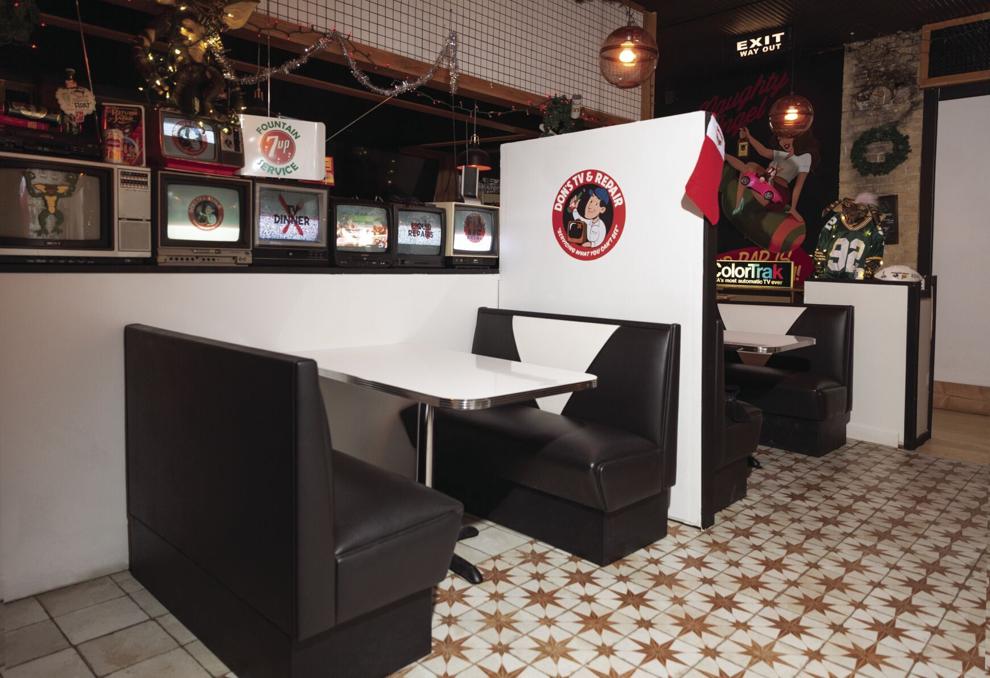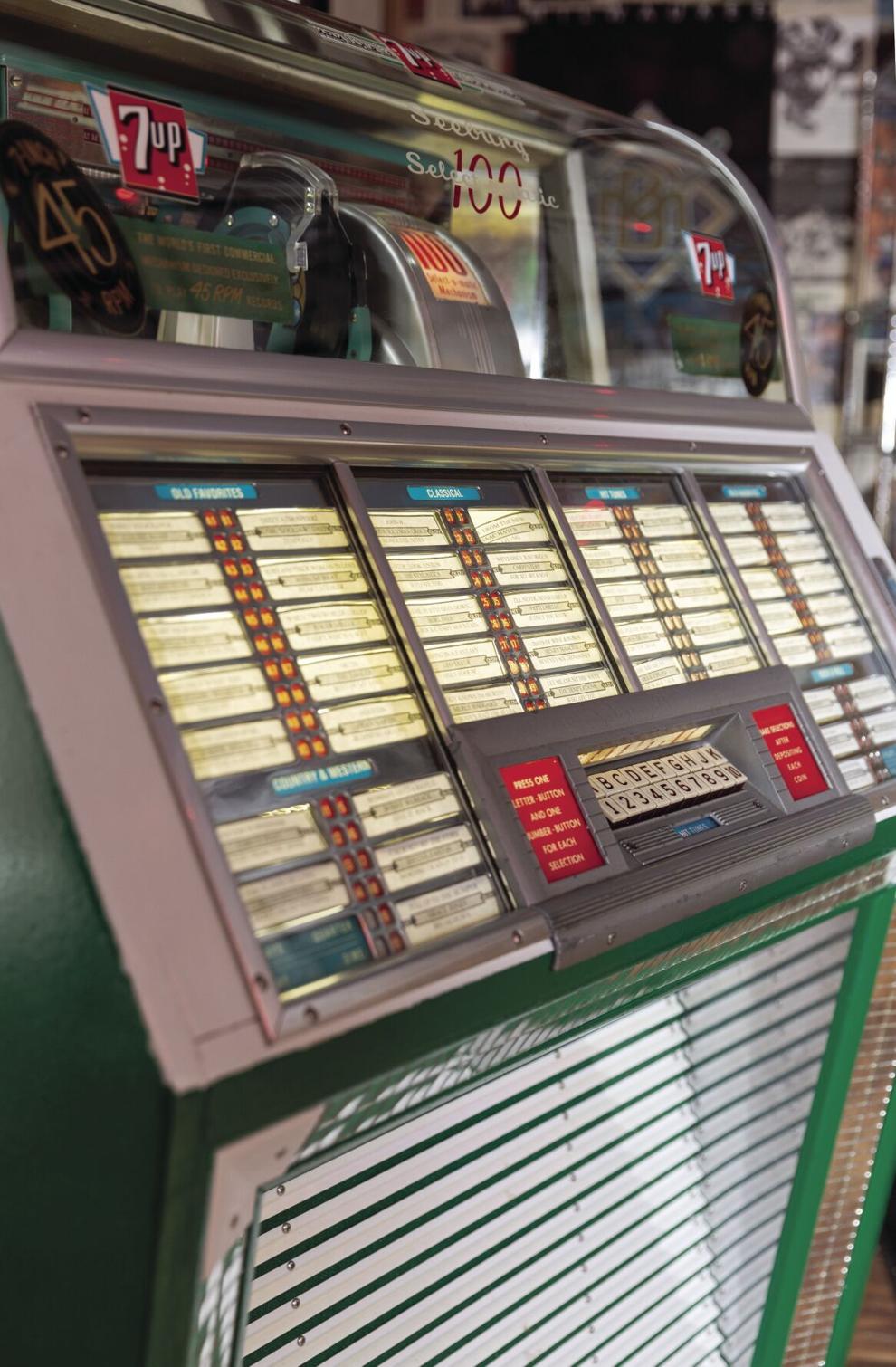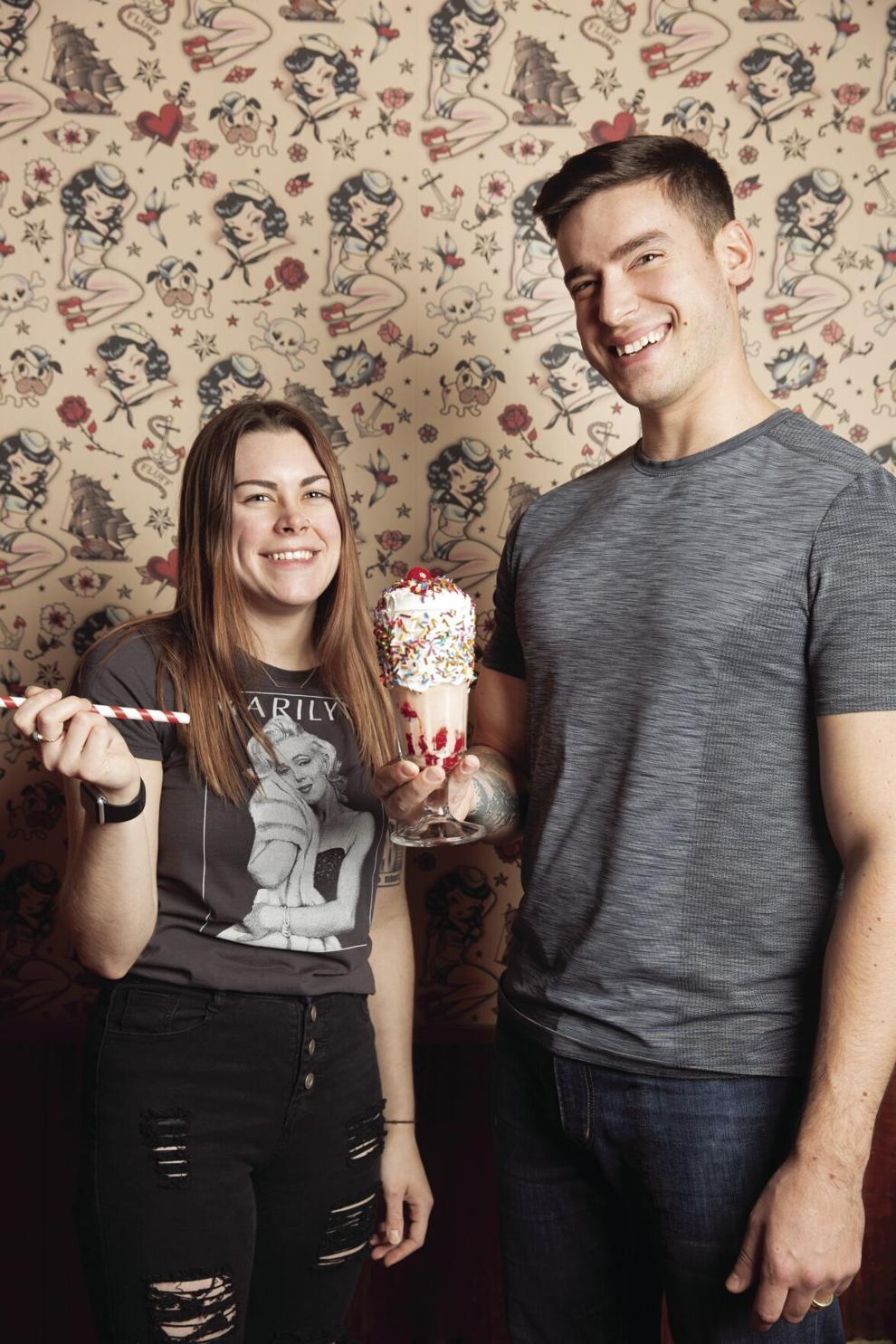 Don's TV & Repair
You may already know that Don's Diner transitioned to Don's Grocery & Liquor early in the pandemic. What you may not know is that it's keeping an ultra-fun secret in the back. "In March, when we shut down and moved to a fully takeout operation, our minds were on, 'How do we stay open? How do we keep serving the public?'" says general manager Taylor Gillen. "Then, in June, when we got the great news that we could reopen safely with the limited capacity, our mindset changed to, 'How do we make sure people can have fun?' For Don's, that's always been nostalgia, thinking back to the good times you share with your family and friends." 
The result is Don's TV & Repair, which neither sells TVs nor repairs them. Instead, you enter the grocery, ask the counterperson for an "ice cold 7Up" and are ushered through a secret passageway disguised as a 7Up machine into a retro-themed speakeasy. No bootleg booze here. Don's is all about fixing your hankering for a cozy dose of comfort food (Fruity Pebble pancakes! A jaw-buster burger!) and what Gillen describes as "definitely extra" cocktails, including their famous 10-cent martinis on Thursdays. But the real can't-miss menu items are the tall and proud shakes that are sure to bring out your inner child, even if you choose a grown-up version. "We've definitely amped it up with our reopen," Gillen explains of the Don's classic. "They're topped with Hostess snacks — your definite nostalgic lunchtime throwback. We've got Twinkies and Ding Dongs, and a cherry pie right on top of our Old Fashioned shake."
Visit donsmke.com/tvrepair to make your "service appointment" — for groups of four or less right now — and bring your appetite for fun to this retro hidden gem. — LA
---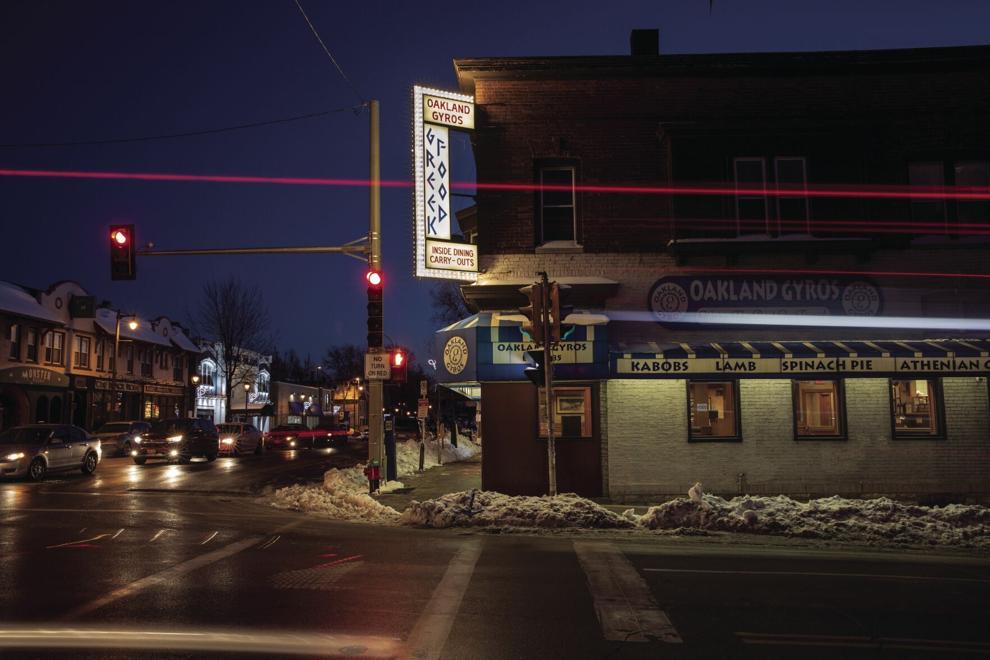 Oakland Gyros
There's little that can guarantee an eatery's longevity more than its ability to feed generations of hungry college kids on the cheap — and at a handy location that's near their digs and favored drinking spots. Oakland Gyros on the corner of Locust and Oakland on Milwaukee's East Side is a stalwart. The restaurant has been dishing up deliciously oversized Greek gut-bombs since 1985, primarily to UW-Milwaukee students, faculty and downtown bar-hoppers. "Back in 1988, we'd pool our money left after bar-hopping and get gyros after bar time. The perfect end to fun-filled nights!" recalls Franklin resident Rachel Waltz-Wagner. Or a powerhouse — if powerfully potent — study break snack. "I went to Riverside University High School a block away from Oakland Gyros," recalls Wauwatosa's David Lange. "Onions, meat and that sauce? A teacher of mine said, after smelling it on me, 'You know, we have a closed campus for lunch. But I like Oakland Gyros, too.'" While Oakland also dishes up burgers, brats, chicken, fish and more, its unrivaled headliner is the monstrous gyro platter — come in with an appetite (or a dining buddy) to finish off this $8.19 wonder. Little has changed at the eatery since the mid-1980s (including the prices), and the formula worked well enough to open a second location on Layton Avenue.    —DB
---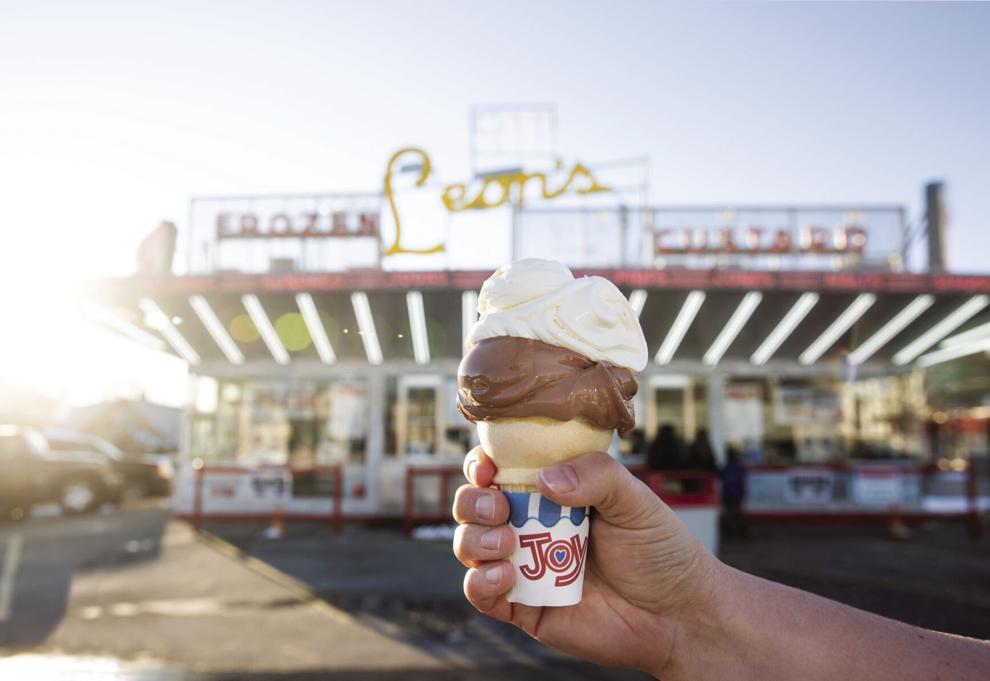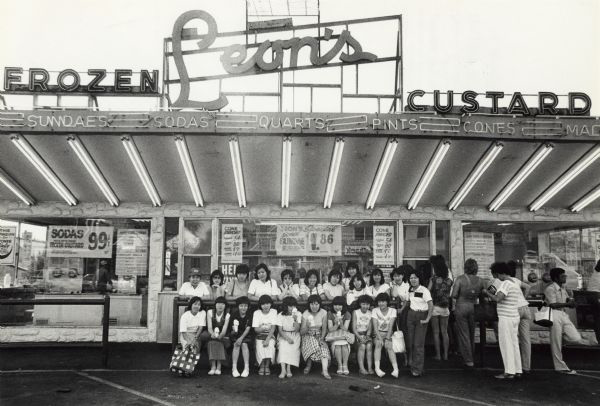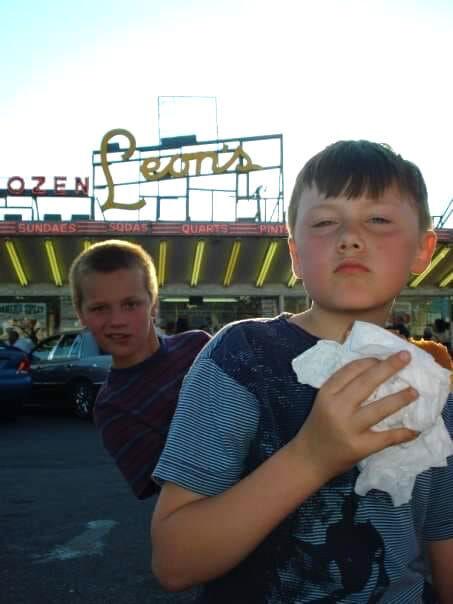 Leon's
Milwaukee's custard game is as strong as it gets, with Wisco-based chains and neighborhood legends vying for our affections with their takes on the creamy, egg-enriched treat. Opened in 1942 and revamped to its iconic, neon-splashed drive-in appearance in the early 1950s, Leon's isn't the city's oldest custard stand — that distinction belongs to Gilles. But its founder, Leon Schneider, learned the ropes as Gilles' night manager, then went on to help other novice custard slingers buy their equipment and launch their businesses, adopting a "the more, the merrier" mentality to sharing custard's glories. Glories that did not go unnoticed, even by Milwaukee royalty. "One summer, back when I was spending my summer breaks in convents getting ready to join the School Sisters of St. Francis, one of the School Sisters wanted to give me a tour of Milwaukee," recalls Sarah Stefanko, operations director for Early Music Now. "We picked up [former mayor] Frank Zeidler — because no one knew more about Milwaukee than Frank — and the three of us drove all over the city for a whole afternoon while Frank talked about every street and building and blade of grass along the way. At the end of the day, we swung by Leon's to get custard. It was about 100 degrees, and Frank was in his customary suit and hat. I will never forget the image of him sitting in the front seat with the door open, his cone melting onto the pavement while he tried to hurry and eat it."    — LA
---
Shop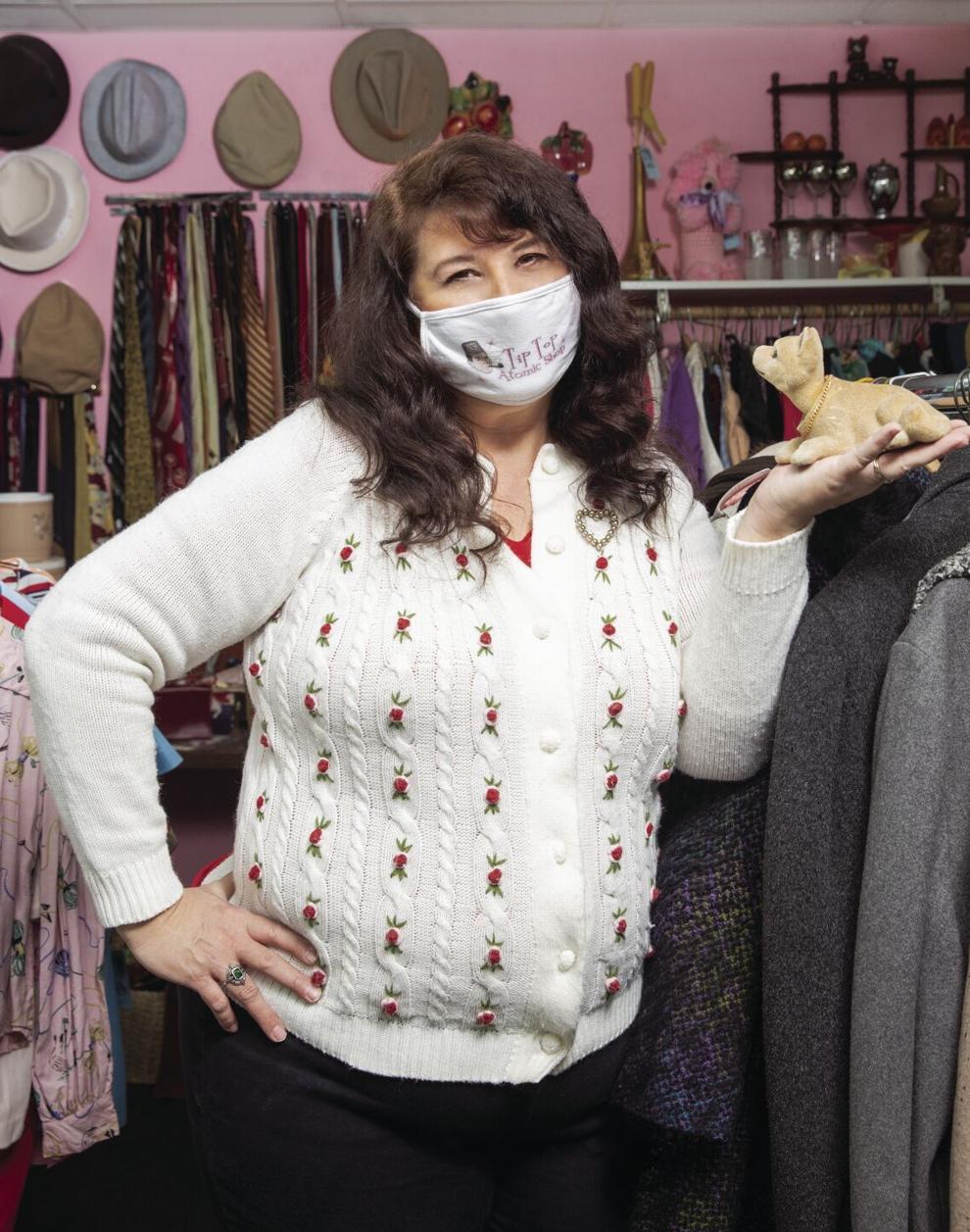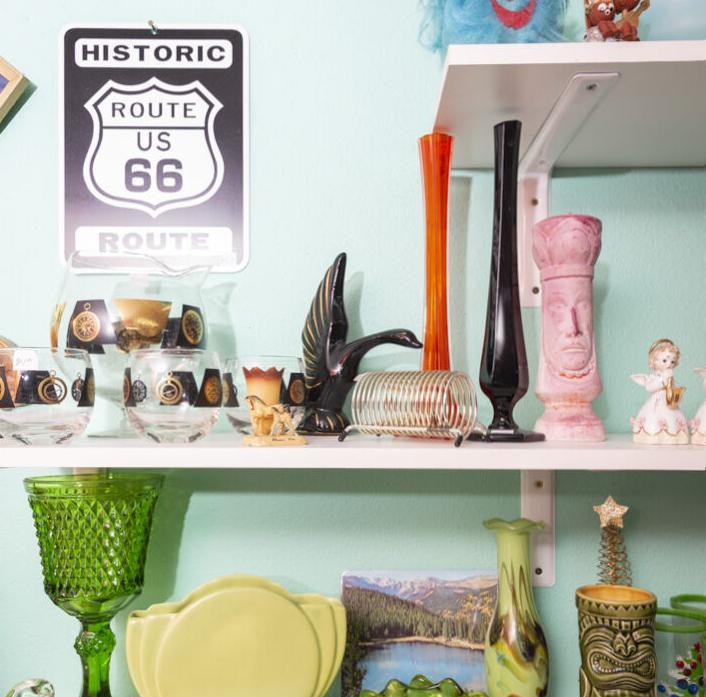 Tip Top Atomic Shop
Vintage fashion has always appealed to freewheeling fashionistas looking to make their sartorial statement far, far from the mall. But as recent generations have grown into green-centric adults who don't just take recycling, upcycling and zero-waste seriously, but make it their chosen lifestyle, finding unique, stylish and well-made garments from their parents' and grandparents' generation has become habit. Throw in a mid-century modern home décor trend that shows little sign of slowing down and you have a recipe for retro-shop success that Jim and Lisa Dutcher's eclectic Bay View boutique, Tip Top Atomic Shop, has enjoyed for nearly 20 years. Offering a curated, ever-changing assortment of vintage clothing, accessories, tchotchkes and housewares from the 1940s to 1960s — mostly original, but with a few old-meets-new brands — Tip Top offers visitors not just groovy threads for hep cats, but also cocktail shakers, glassware, jewelry, ceramics, cookware, Mid-century ceiling lamps and more. So far out. So nearby!    —DB
---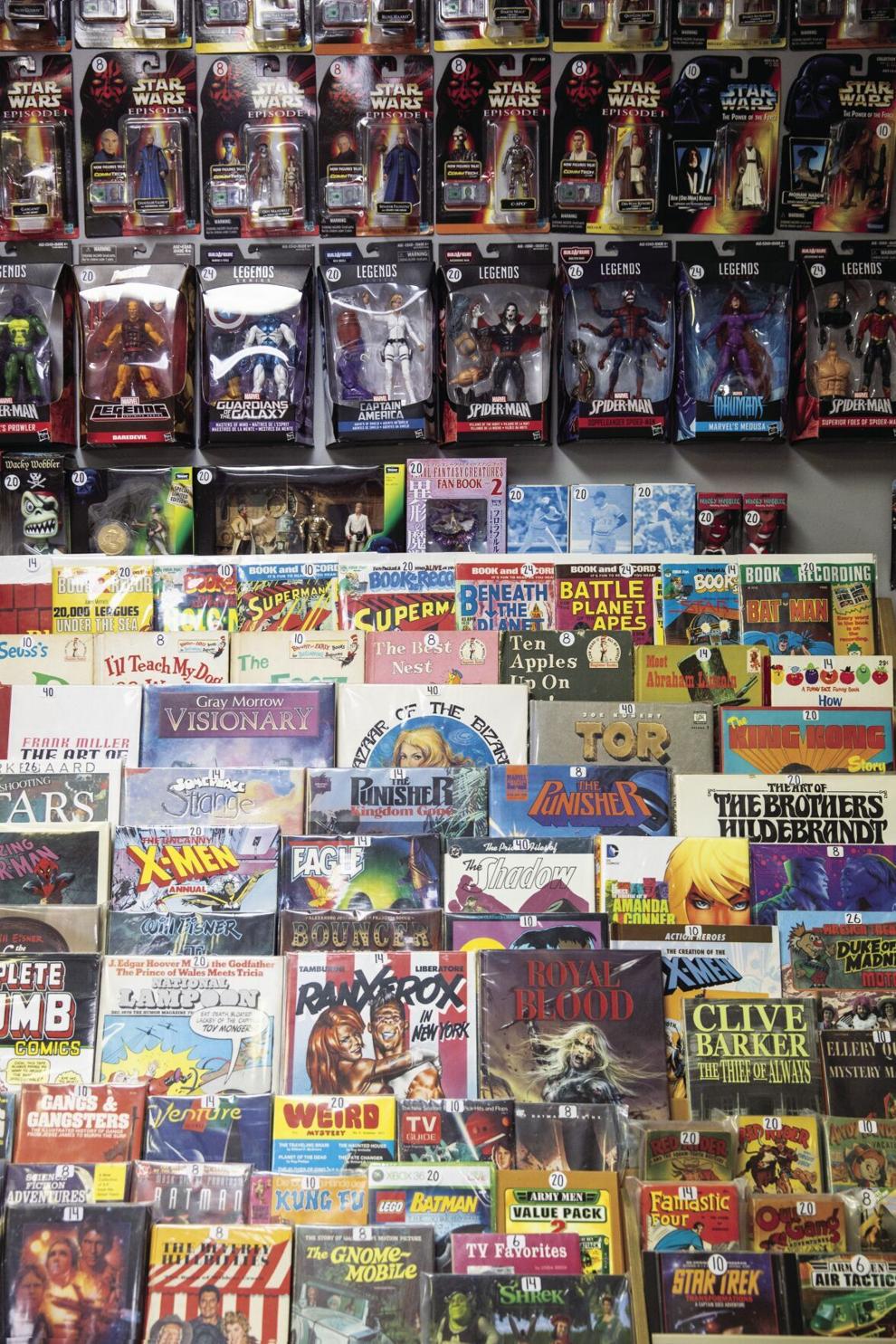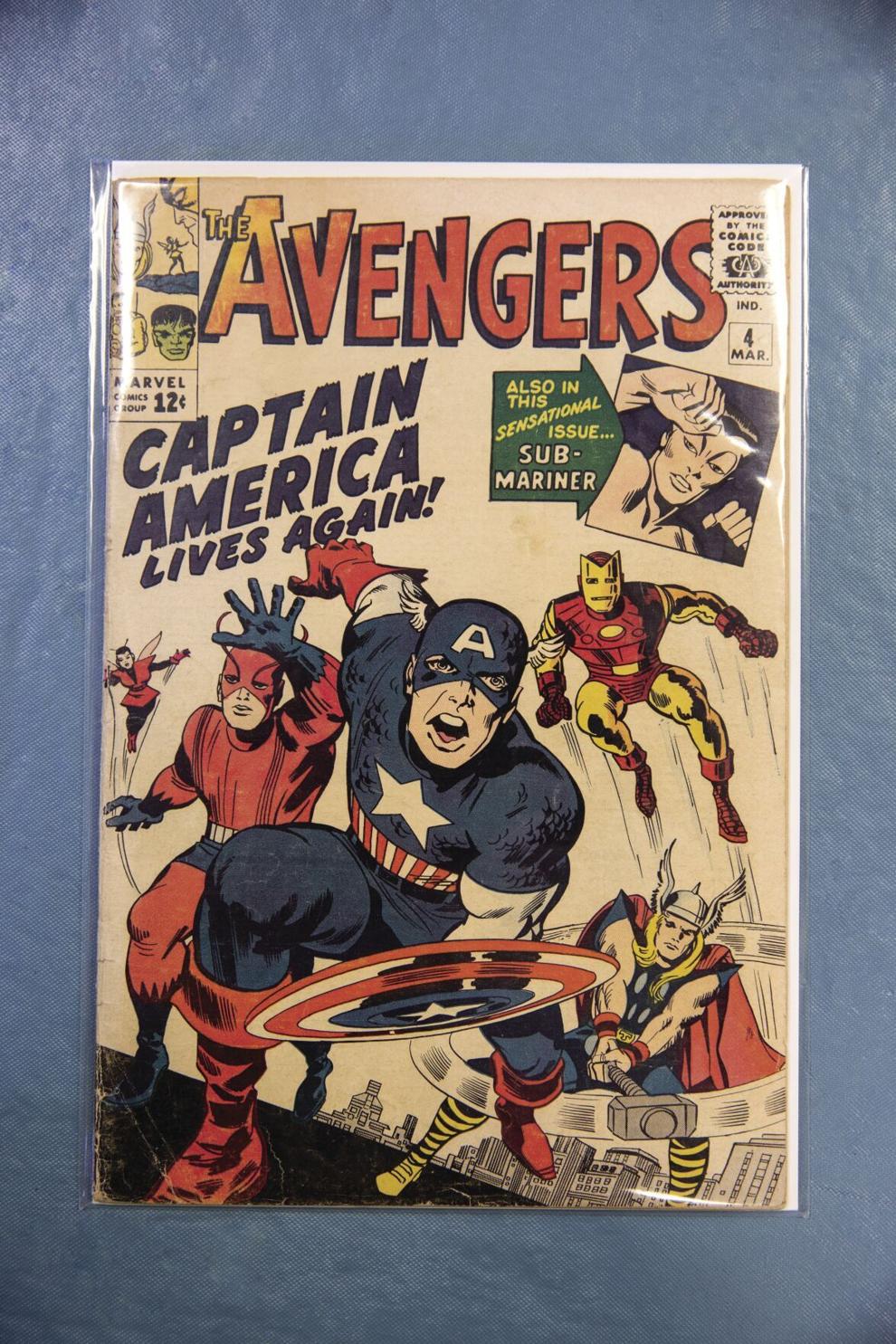 Classic Comics & Collectibles
Tucked snugly into a strip mall in Glendale, Classic Comics and Collectibles explodes into full-color fun and nostalgia the moment you walk into the door. Walls are lined with notable comics, magazines, books, action figures and vinyl records from the 1950s through 2021, and the entire store is packed with boxes of bagged-and-boarded comics from all eras, meticulously arranged. Avengers #4, the first appearance of Captain America in the modern Marvel universe? Check. Marvel's Doc Savage magazine #7, faithfully following the Kenneth Robeson pulp adventures from the 1930s? Bottom row, eighth from the right. Adam West duking it out with Vincent Price's Egghead in 1960s camp glory? On the overhead TV. Owner Victor Cerda opened the collectibles shop nearly eight years ago. On point for a classic comic book shop, Cerda doesn't deal with selling on eBay or graded comics — for him, high-tech is posting new arrivals on Facebook.
"The 1980s are hot," Cerda says. "Those collectors are grown up and have families, and they want their childhood back — Teenage Mutant Ninja Turtles, Transformers, G.I. Joe. Star Wars and anything with Boba Fett is always a top seller. So are the no-brainers like Spider-Man, Wolverine, Batman and Superman."
Among the landmark collector's items that have flowed through the store was a Katzenjammer Kids book from the early 1900s, vintage Timely and DC comics from the 1930s, and a white label promo copy of the first Rolling Stones album. "I was a Star Wars kid, so years ago when someone brought in a dozen original Empire Strikes Back Mego figures in the original package with the KB Toys stickers, I really geeked out," he says. "I haven't worked a day in eight years. I love it when the little kids come in and say, 'This place is awesome!'"   —DB
---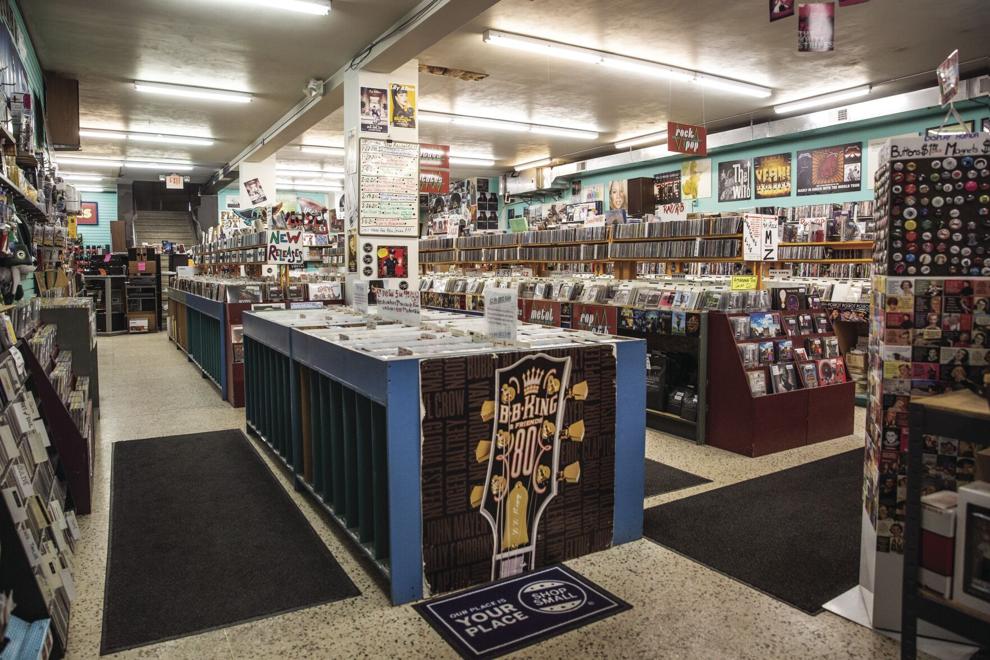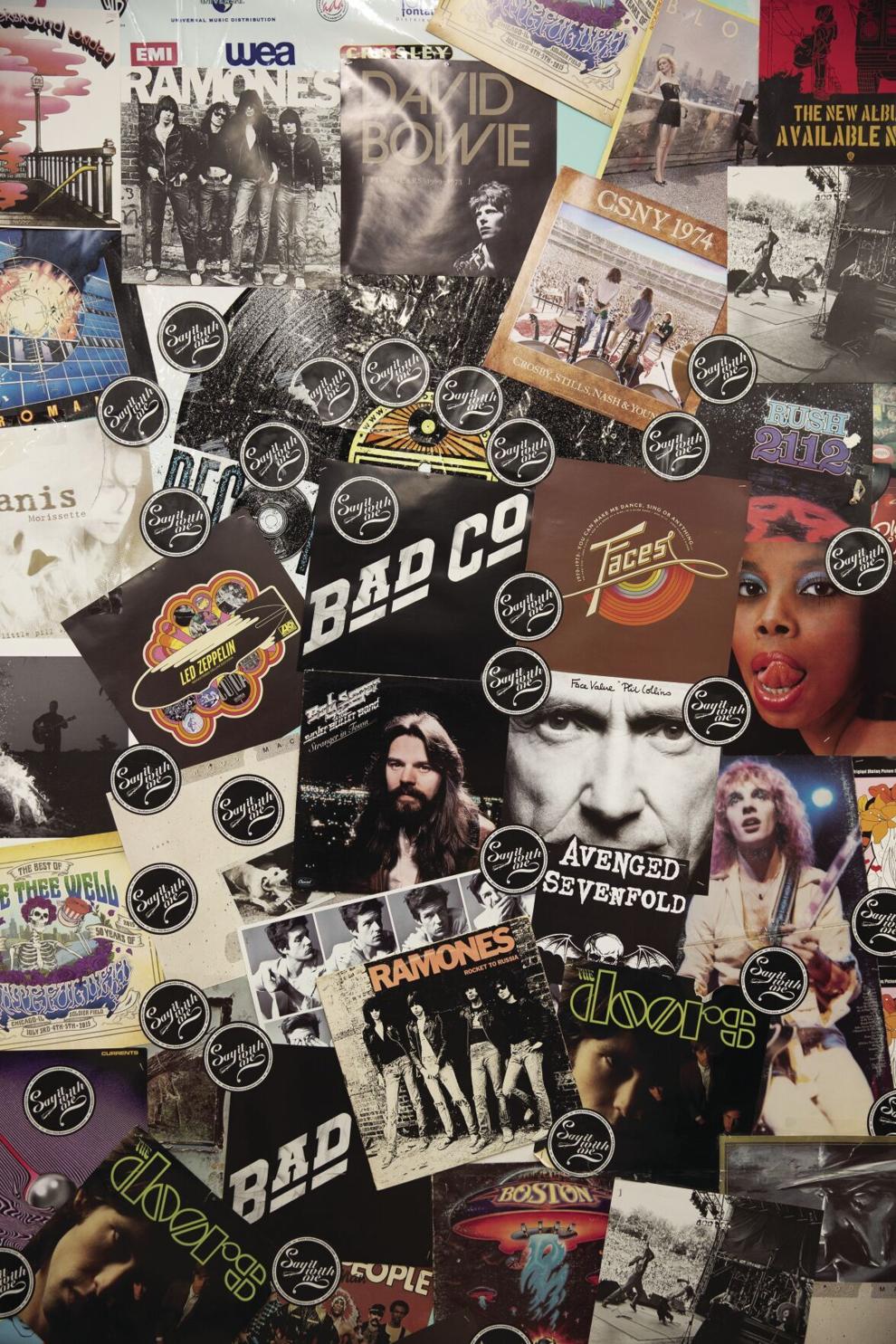 The Exclusive Company
Say it with me — the Exclusive Company!" Many Milwaukee radio listeners remember the iconic statement fondly — along with afternoons spent perusing Exclusive's bins of LPs for treasures. The Exclusive Company, billed as "America's Oldest Full-Line Independent Record Store," originally opened on Main Street in West Bend in 1956 and sold all iterations of vinyl: 33, 45 and 78 rpms, expanding over the decades to include cassettes and CDs. In its heyday during the 1970s and 1980s, The Exclusive Company was the hub for vinyl and CD aficionados — album signings (and occasional performances in the store), tie-ins with Summerfest shows and local appearances, midnight record release sales, and solid cross section of music from rock to jazz, soul, country, experimental and classic. 
When the demand for physical albums boomed again in the 2000s, The Exclusive Company found a market for both new-release and pre-owned records, along with an expansion into novelty items and pop-culture collectibles. The West Bend store carries additional car and home audio electronics, TVs and DJ equipment.
Today, the chain has seven stores throughout the state: Greenfield, West Bend, Green Bay, Janesville, Appleton, and Milwaukee's Farwell Ave. location.   —DB  MKE