Two women in Oconomowoc are working to change the CBD business. Lake County Growers is a women-owned business founded and operated by Rebecca Ramage and Maureen Lawrenz. With an upbringing in farming, the duo has been growing a family business.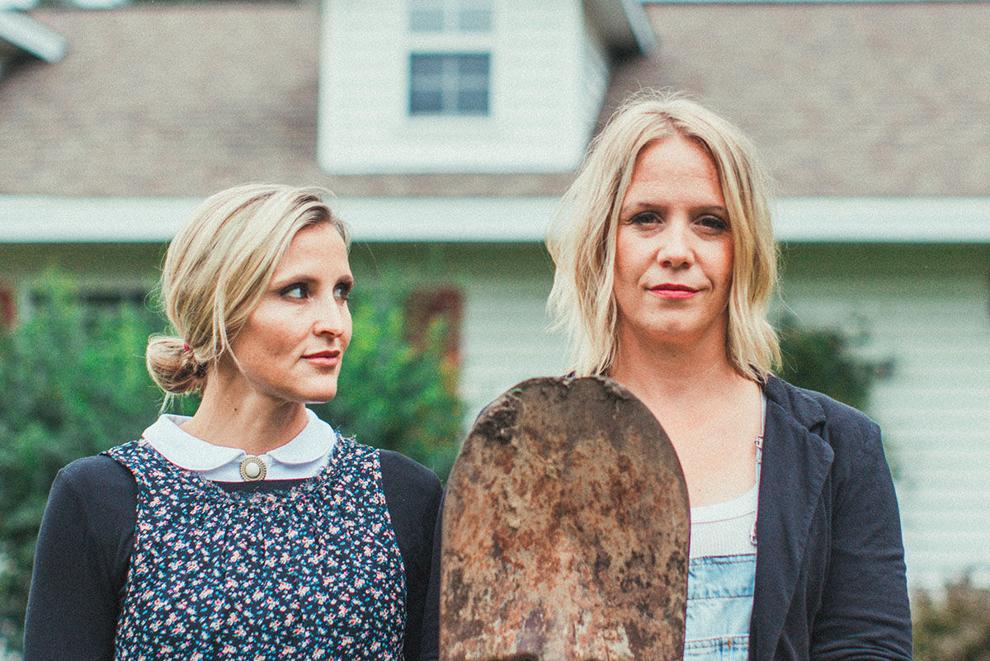 "I grew up on a farm in North Iowa and just typical robust farming, cows, pigs, corn, soybeans. Growing up on a farm, we were a part of every aspect of farming, all the chores. It's a very agricultural community where I grew up. I did (Future Farmers of America) and 4-H, and I was on the County Council, which is a 4-H council that helps advise throughout the county," Ramage said. "I was very involved in agriculture as a kid growing up. I've always had a passion for growing things. That's how the spark of it grew."
Ramage's brother had worked for hemp companies and was part of the Hemp Association. Ramage had the idea to start a CBD farm and happened to be with best friend Lawrenz.
"And she was like, "If you want to partner, I'd do it with you. Let's be crazy together,'" Ramage said.
Starting out a CBD farm was no small feat. In 2017, Wisconsin passed law Act 4, which relates to the sales and consumption of CBD.
"In the beginning, you have to imagine a whole new industry. ... Everybody's been speculating and preparing in their own ways. Big companies, little companies, extractors, and regulatory bodies. Everybody's kind of got the green light now," Ramage said. "They call it the 'Wild West.' It's a new farming agriculture, but it's also a new commodity, selling mainstream federally. Everyone has their own take on how to market it and the best practices."
Ramage's family history of farming was a major part of making for a successful CBD growing business. At the time that CBD was legalized, finding out how to grow successful crops was difficult.
"There wasn't tons of research out there. Any books you would find were pre-1940s of industrial hemp, which is not the same way you grow hemp for CBD," Ramage explained. "It was very stressful, but an adventure in learning, which I'm very passionate about. It was, 'This is our new plan, and we're going to find out how to do it best.' So it was crazy when I look back on it."
Wisconsin has both late and early frosts throughout the growing season. Finding hemp plants that would flourish took some time to find the right batch. Once Ramage and Lawrenz found the right seeds, their crops began to flourish, once getting up to 11 feet tall.
When Ramage and Lawrenz started the family business, all members of their family played a part in creating their product.
"Our kids are very active on the farm. That was part of it. When we started it we wanted to teach our kids delayed satisfaction. With this instant Instagram, we started (the crop) way back in the spring and don't have a product until November. Then it's extracted and it takes over a year for us to sell. Having them witness that was really important for us," Ramage said.
The planting processes for each crop are a big undertaking. Lake County Growers uses environmentally friendly practices.
"The first step is we prep the ground. Commercial farmers have a plethora of agricultural equipment to support their industry with basically nothing. We had made a partnership with some friends. We rented from him and leased it from him, so he got the ground ready for us," Ramage explained. "We then rented his tractor from him and bought hemp farming equipment, a water wheel transplanter, and a mat layer. What the mat does is it's if you walk up and down the rows there's a little plastic, or it looks like plastic to suppress the weeds and isolate them."
After the water wheel runs through, the plants are then planted by hand.
Part of the mission of Lake County Growers is educating the client base on how the CBD products are made with care. CBD products are used to provide pain relief, calm anxiety, and help with sleep. The company also has a range of pet products as well. The passion for the industry shows.
"We just want to provide a highquality product that they feel safe using and trusted. The biggest thing when we got started was, 'I don't feel comfortable walking into these shops that smoke shops, psychedelics, you know, very intense. I want a product that I feel safe with,'" Ramage said.
Lake County Growers is looking to expand in the future. The entrepreneurs would like to have a storefront location and have already begun the process of securing one. They set their sights on Delafield and were approved by the city to move forward. Now it's just a matter of finding a spot that reflects their business's mission.
"I believe that CBD is a personal journey and no two people have the same experience or the same conditions or the same stressors in their life. Everyone is going to be a bit different," Ramage explained. "I've seen the personal benefits my business partner has."