WAUKESHA — Mia's, an American-style Italian restaurant in downtown Waukesha, is under new ownership following 17 years under previous owner Sandy Cianciolo.
Robert (Beau) Blask, 27, officially sealed the deal on Sept. 26, taking full ownership of the well-known, historic restaurant at 800 Clinton St.
The nine-month deal started back in January and took longer than expected to make official.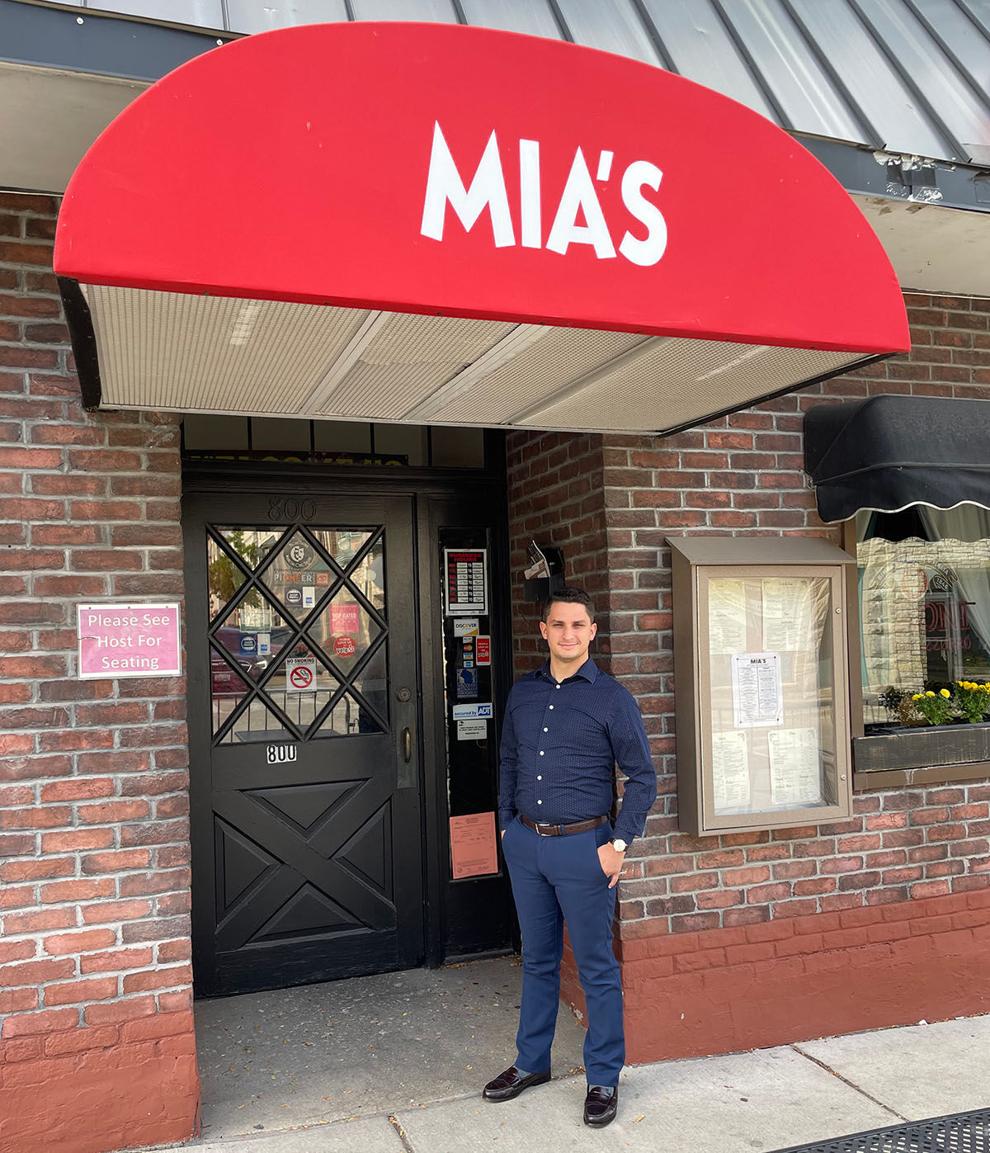 Blask grew up in Pewaukee and spent much of his childhood with friends in the Waukesha area. Always aware of the restaurant, at one point known as Mama Mia's, Blask remembers eating at the facility with his parents when he was younger.
"This is a staple to Waukesha, no doubt," said Blask. "It's one of the longest-running restaurants in the city of Waukesha, and there is definitely a lot of history."
Through multiple ownerships and starting off as a bakery, the restaurant has provided over 100 years of food coming out of the establishment, according to Blask.
Blask has worked in the restaurant industry since he was 13 years old, taking up multiple positions along the way.
"It's definitely no mystery to me on being able to take the gauntlet and have the confidence enough to say I'm 27 years old, let's own a restaurant," said Blask.
Blask knows the commitment won't be an easy task, but with his support network and the welcoming gestures from the community, he finds himself more than happy with the outcome.
Changes
Blask emphasized that things will remain relatively the same. The goal is to keep the vision alive while making necessary improvements.
"We're not here to just flip house and change everything," said Blask. "We still want people to know that it's still the same charm and still the same food that everybody knows and recognizes."
Blask will make technological improvements to the restaurant, update elements at the bar, make minor repairs and find a way to bring back the same charm or go in a different direction while keeping the heart of Mia's intact.
As far as the food, the majority of the menu items will stay the same.
There are plans to bring some new items to the menu in the future and add some specials for the holidays.
The restaurant has remained open through the transition and hours of operation will stay the same.
"I'm excited to get creative and bring something new to something that's been here for so long, without changing the entire game," said Blask.