WAUKESHA — Wendy Wiesehuegel didn't think much was going on when she noticed her cat dragging something up her backyard from the shoreline of Lake Keesus on Sunday.
However, when Wiesehuegel and her neighbor went to check out the something, they saw it appeared to be an alligator head.
In disbelief, her neighbor suggested it might be a Northern or large fish head, but after further investigation and standing the head up on the grass with gloves on, Wiesehuegel couldn't deny what she was seeing.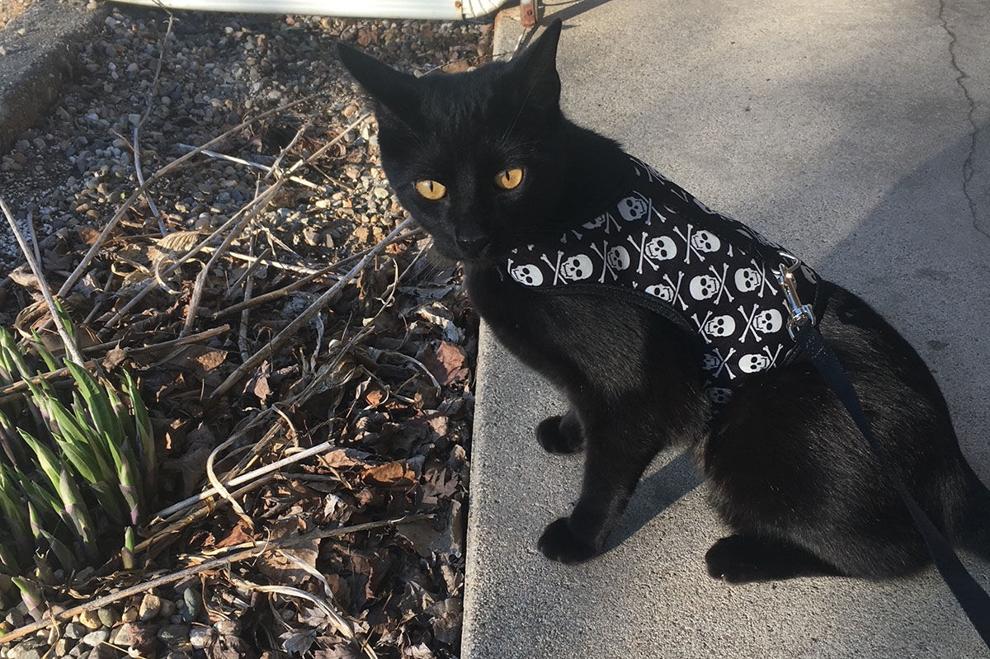 "We saw that about a week ago in the water," Wiesehuegel recalled saying to her neighbor in the moment. "I did see that thing alive."
On Wednesday, Nov. 23, less than one week earlier, Wiesehuegel remembers looking out her window with her brother-in-law to spot an eagle in a nearby tree, one that has been coming around off and on for a few years.
Suddenly, the two saw at least 200 ducks and geese rushing towards the ice shelf in the water. Wiesehuegel looked further out in the water where it was calm and glassy, and she saw what appeared to be the alligator, alive. At the time they dismissed it, again in disbelief.
After finding the head, Wiesehuegel called the Wisconsin Department Natural Resources (DNR) who arrived the next day to collect and give it to the wildlife biologist. Wiesehuegel believes someone had it as a pet and let it go into the lake.
"Do not let your pet go in the lake," said Wiesehuegel. "It's a family lake, so we have lots of children in the spring and summer that are in this lake."
But the mystery remains. And if, as Wiesehuegel said, she saw it alive and fully intact, what happened to the rest of its body?
Wiesehuegel believes the eagle took it from the lake and killed it or severed the head. She's seen this happen to fish in the lake plenty of times. But at the end of the day, they've never seen an alligator in the lake.
"We have a closed lake; this is not an open lake that is open to any other kind of river or anything," said Wiesehuegel. "You can't get into this lake unless you put something in here, so we've never been fearful."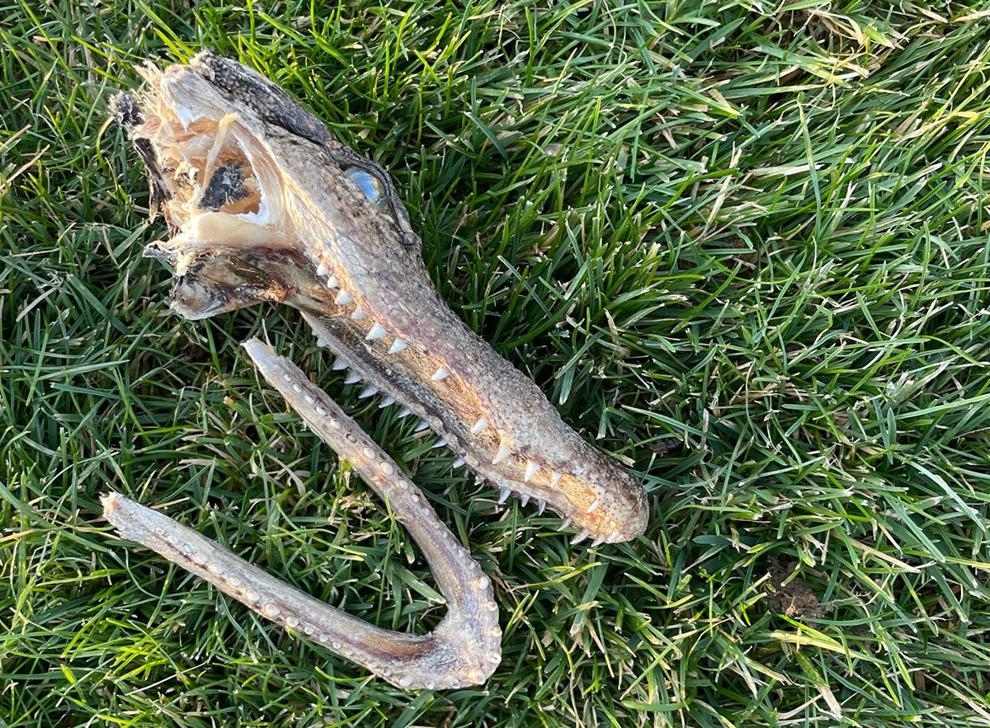 And though there may be fear in the neighborhood now, Wiesehuegel remains cautious and hopes to spread awareness more than anything. And the one they have to thank for that is her two-and-ahalf- year-old cat, Burnt Toast.
Wiesehuegel got her cat two years ago in Nebraska. He's about 14 pounds, a long but muscular cat who Wiesehuegel refers to as her great hunter. He's also leash trained and Wiesehuegel often goes running with him.
"He's such a cool cat," said Wiesehuegel who added that she started training him to go outside at their cabin up north. She taught him the perimeter of the grounds, and how to stay within it. "Within a week he knew his home, he knew where he was and he knew all the neighbors."
And with Burnt Toast's outgoing and adventurous spirit, Wiesehuegel said she wasn't nervous about the fact that the alligator could have been alive when Burnt Toast found it.
"He (Burnt Toast) probably would have killed it," said Wiesehuegel. "He would have put up a good fight." Wiesehuegel admitted that the eagle makes her more nervous for Burnt Toast than anything.